If you're big on food, then you're likely dying to try the top 10 best pellet grill recipes in the world, and there's a good chance that at least a handful of these best beef recipes would feature on that list. We love easy beef dinner recipes, and there's nothing easier than cooking with a pellet grill. These beef smoker recipes are as easy to make as they are out-of-this-world-delicious. Here are the 10 most popular beef recipes of 2022 you absolutely must try!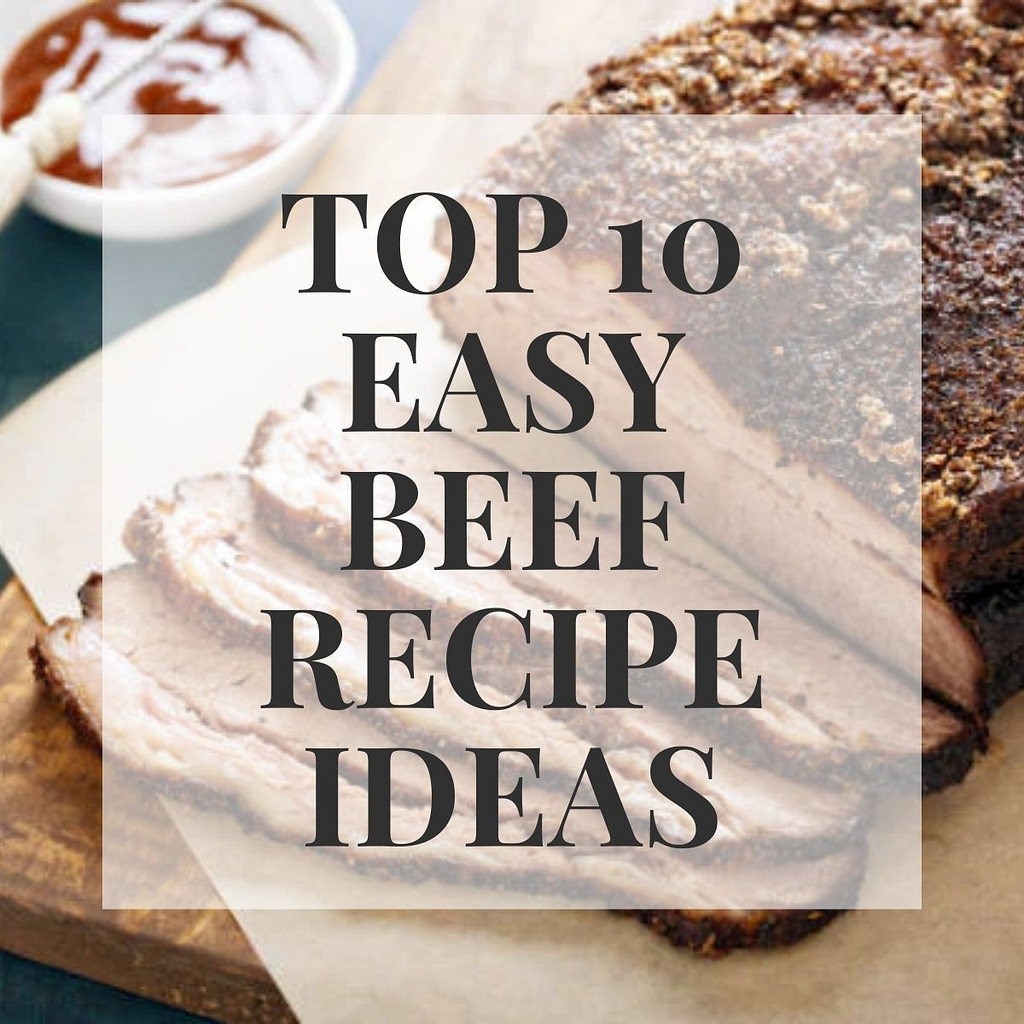 Add a header to begin generating the table of contents
Let's start this list off with the recipe you're least likely to have tried before and most likely to be bowled over by. Beef cheeks are generally not a cut we consider serving often due to how easy it can be to cook them in a way that makes them less than appetizing. Fortunately, the addition of a pellet grill and the guidance of this easy recipe make beef cheeks a delicacy.
There's no bigger crowd-pleaser than a well-smoked brisket, and this recipe will have you returning to it time and time again. While cooking this classic smoked beef brisket takes time (all day – about 11 hours), it's the perfect thing to set on the grill first thing in the morning and return to it at night to serve to your friends and family. This recipe is also ideal for meal preppers. 
To get the best out of this mouthwatering recipe you need to start the night before so it can marinate overnight, but the results are oh-so-worth-it! This jerky is a delicious and healthy snack you can take on the go with you, put in kids' packed lunches, or serve with a bigger meal. It's sweet and spicy – the best combination!
Every good carnivore enjoys sticky ribs but most stick to pork which, after trying this recipe, you'll realize is such a mistake. Smoked beef ribs are just as tender, with a deeper flavor, and make an ideal smoker recipe. Even better, they're easier to make than pork ribs (no 3-2-1 method needed here) so you can essentially set 'em and forget 'em until it's time to add that BBQ sauce.
This classic smoked beef roast is ideal for special occasions or for meal prepping – serve with all the accouterment such as mash potatoes, roasted carrots, and other veggies, or save and serve throughout the week in sandwiches, salads, and wraps. This is such a versatile and delicious recipe, you'll wonder why you hadn't tried it before!
This simple recipe is ideal for special occasions when you need something to put in sandwiches and other meals and snacks. This recipe goes with literally everything and is always a tastebud pleaser!
Move over pulled pork, this smoked pulled beef chuck roast recipe has arrived! It's flavorful, tender, and juicy, with a bold smoky beef flavor. This one requires a little more babysitting than some of the other best beef recipes on this list, but it's totally worth it! Serve in sliders, with biscuits and gravy, or top salads and rice dishes to keep things a little lighter.
This list wouldn't be complete without a sirloin roast recipe – super popular on British tables and you'll soon see why when you serve it on yours! It's aesthetically pleasing and one of the simplest recipes on this list, so you absolutely have to try it next time you've got family coming over. It won't disappoint! 
I bet you were getting worried that there weren't going to be any steak recipes on this list, weren't you? Well, we may have saved the best for these last two spots. This smoke-roasted beef tenderloin is full of juicy smoky flavor and can be cooked in about an hour; put it on the pellet grill, relax, and put your fries and veggies in the oven after about 40 minutes and you'll have a delicious wholesome meal shortly after that.
Point out your pinky and start feelin' fancy, because you're about to serve filet mignon. It's simple, it's tasty, and it will melt in your mouth and take your tastebuds on a voyage. Think we're being dramatic? We're not. Plus, it takes about 6 minutes to cook (if you like it rare) and only needs 10 minutes to rest before it's ready to serve, with a touch of smoky flavor you can only get from a pellet grill. What are you waiting for?
Blown away? Make sure you add these recipes to your recipe app or software and to your calendar so you can try them ASAP. Every single one is as delicious for 1 as it is if you're serving a group of 20, the only thing limiting you is the space on your grill!