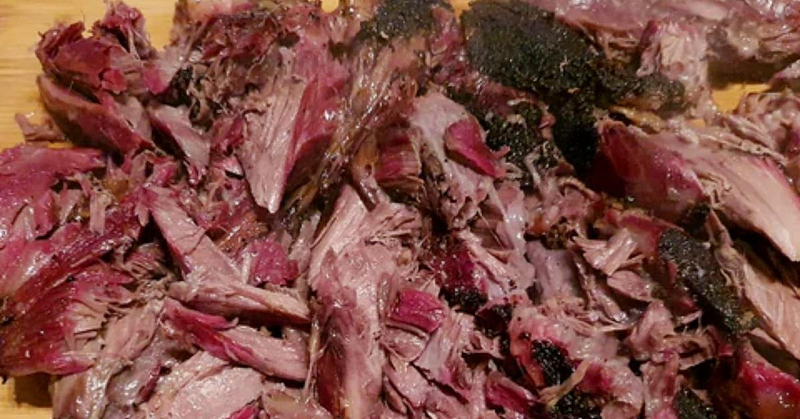 Smoked Pulled Beef Chuck Roast
As delicious as pulled pork, this smoked pulled beef chuck roast is tender, juicy, and smoky, with plenty of bold beef flavor.
Instructions
Start your pellet grill going at 225°F and preheat, with the lid closed, for 10 to 15 minutes.

Combine all of the ingredients for the rub in a small bowl and rub liberally onto your beef roast, using your hands to press the rub into every surface of the meat.

Put the roast directly on your grill grate, fat-side up, and cook for 3 hours. Spray with 1 cup of beef stock every hour (reserve the other 2 cups of stock).

Turn up the heat after 3 hours. Place the sliced onions in the bottom of a large disposable aluminum foil pan and pour the remaining 2 cups of stock into the bottom of the pan. Transfer the roast into the pan on top of the onions and place the pan on the grill.

Increase your grill temperature to 250°F, and cook until the internal temperature reaches 165 degrees F (about 3 more hours).

Cover the pan tightly with aluminum foil once your roast hits 165°F, and continue cooking until a thermometer inserted in the thickest part of the meat reads 200 to 202°F (this step can take another 3 hours). Every roast will be done at a slightly different temperature, so look for your probe to slide into the meat like it is sliding into softened butter.

Remove the pan from the smoker and let rest for a few minutes. Separate the roast from the cooking liquid. Shred the roast and separate the fat from the cooking liquid. Moisten the roast with the remaining cooking liquid, make it into au jus for dipping, or turn it into gravy.