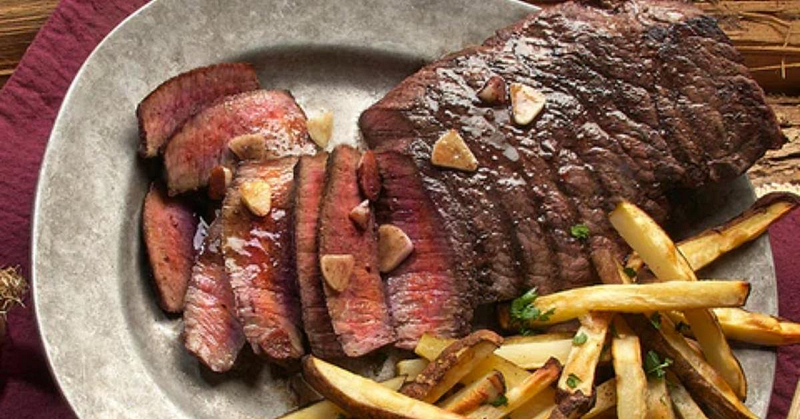 Smoke-Roasted Beef Tenderloin
This is a wow dish that can be done in a hurry. Beef addicts will find this roasted beef tenderloin intoxicating.
Equipment
Z Grills Pellet Smoker

Z Grills Cherry Wood Pellets
Ingredients
1

whole beef tenderloin, trimmed (about 4 pounds)

Smoked salt or coarse salt (sea or kosher)

Cracked or freshly ground black pepper

2

tablespoons

extra virgin olive oil, plus extra for basting

Vegetable oil

3

Hots Horseradish Sauce
Instructions
Preheat your pellet smoker to 225°F to 250°F.

Place the tenderloin on a rimmed baking sheet and season generously on all sides with salt and pepper. Drizzle the tenderloin on all sides with olive oil, using your hand to rub it into the meat.

Place the tenderloin in the grill and insert the probe of your thermometer through the thick end of the tenderloin into the center. Smoke the tenderloin until the internal temperature is about 110°F, 45 to 60 minutes. Transfer it to a platter and let it rest for 10 minutes.

Preheat the grill to the high setting. Brush and oil the grill grate.

Transfer the tenderloin to the grill with the thermometer probe still attached. Rotate it until all sides are crusty, dark, and sizzling and the internal temperature in the thickest part of the tenderloin reaches 120° to 125°F (for rare beef) or 130° to 135°F (for medium-rare), 6 to 10 minutes. Brush the tenderloin with additional olive oil as it grills, and give it a quarter turn on each side halfway through grilling to lay on a crosshatch of grill marks.

Place the tenderloin on a cutting board and remove the strings. Cut the meat crosswise into ¼- to ½-inch-thick slices. Enjoy.