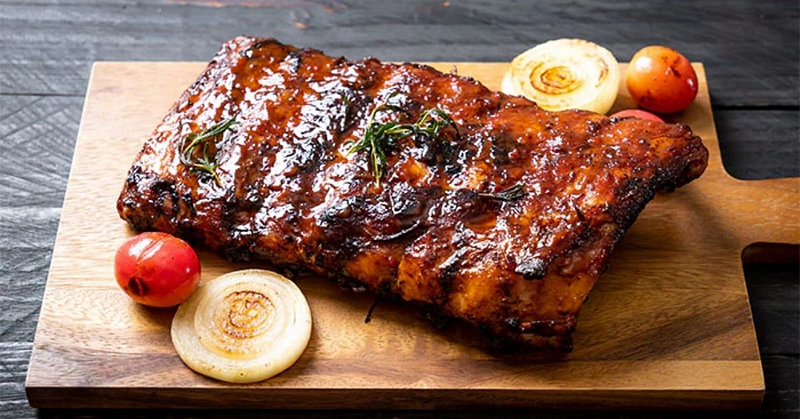 Smoked Beef Ribs
Smoked beef ribs are tender, slightly smokey, and seriously delicious. The flavor is unexpected and you'll want to make them every weekend!
Instructions
Combine the spices and sugar to make the seasoning mixture.

Peel the membrane off the back of the ribs.

Generously rub the seasoning mixture all over the ribs. Place in the fridge for 2-3 hours.

Set your Z Grills smoker to 250 °F.

Place the ribs in the smoker and smoke for 3 hours.

Remove the ribs from the smoker and generously coat the ribs with BBQ sauce.

Let them rest for 10 minutes before cutting and serving.