Smoked beef back ribs are the perfect meal for rib lovers, whether you serve them up for game day or at your next family barbecue. Delicious and packed with flavor, smoked beef back ribs are a great main course and side dish all year long—and they are surprisingly easy to make. With this beginner-friendly recipe, you can enjoy smoked beef back ribs with minimal prep time!
If you're looking for a new grill, Z Grills is the ideal choice for your first wood pellet grill. We're a grill manufacturer with over 30 years of experience within the industry. With over 650,000 pellet grills sold and 85 million cooks made.
Add a header to begin generating the table of contents
Beef Back Ribs vs. Short Ribs
When choosing the right ribs for a meal, you might notice that there are two popular kinds of ribs available—back ribs and short ribs. Back ribs are taken from the upper back while short ribs are taken from the lowest section of the rib cage. Back ribs are generally about 6 inches long, while short ribs can be anywhere from ½ inch to 4 inches in length.
Best Seasoning for Smoked Beef Back Ribs
There are plenty of ways that you can season your smoked beef back ribs—and you might experiment with different flavors each time. However, we believe that the best seasoning for your smoked beef back ribs is a combination of several different seasoning options to create a salt, pepper, and garlic mix. To create this delicious seasoning, you will need a few ingredients.
Seasoning Recipe:
¼ cup of Kosher Salt
¼ cup of Black Pepper
⅛ cup of Granulated Garlic
Actual amounts can be adjusted to match your tastes or to create larger or smaller batches of seasoning. You can create this seasoning in large batches and store it for later use for added ease.
How to Smoke Beef Back Ribs
Making delicious smoked beef back ribs means preparing them properly and allowing them to cook until they reach that perfect internal temperature. Read on to learn how to make these delicious ribs.
Preparation for Smoked Beef Back Ribs
Before you can cook your smoked beef back ribs, you need to prepare the ribs and get them seasoned. To do this, you will need to score the membrane using a knife. After this step, rub a generous amount of seasoning into all sides of the ribs, taking care to really press the seasoning into each piece of meat.
Preheat Your Z Grills to 275°F
Your perfect ribs need a temperature that allows them to cook without burning. Turn your Z Grills smoker to 275°F and wait for it to heat up completely before moving on to the next step.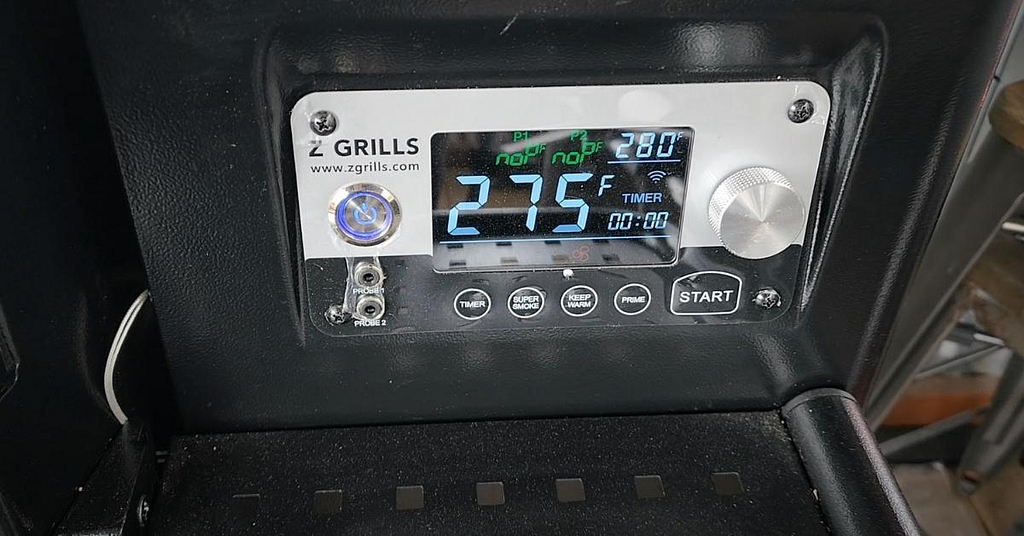 Smoke the Meat for 3 Hours
Place your ribs into the Z Grills smoker. The ribs should be placed meat-side up in order to enable the best finish. Allow the ribs to smoke for 3 hours to start. You will want to leave the ribs completely undisturbed for the first two hours.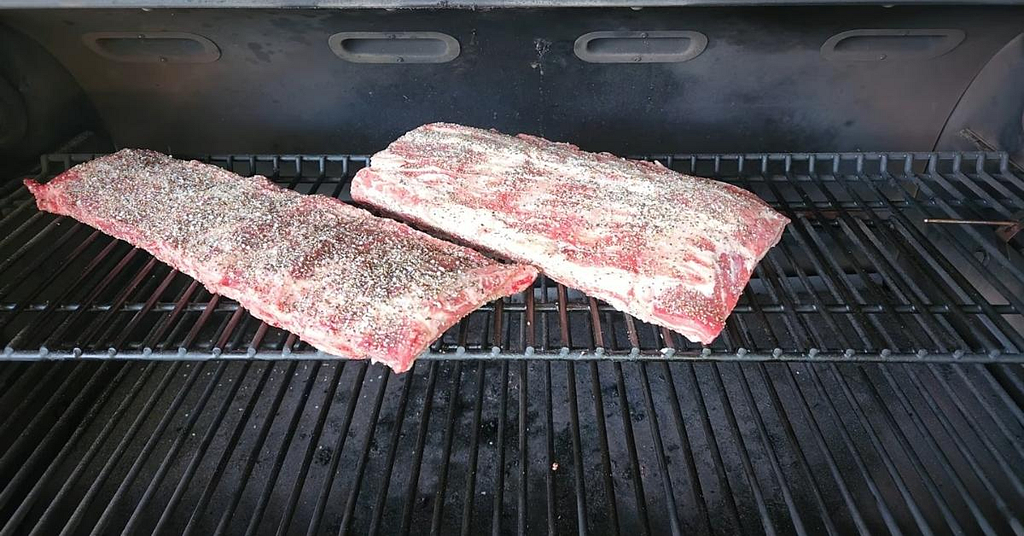 Spritz Every Hour Until Finished
After your ribs have cooked for the initial two hours, you will want to open the lid and spritz the ribs. The spritz should be a 50/50 mix of apple cider vinegar and water—but you can also use just water or a similar mixture of water and apple juice.  Cook times for these ribs may vary. However, this step must be repeated every single hour until your ribs reach the desired internal temperature. This will help them to retain their moisture. To determine when you need to spritz the ribs, use your finger to touch the ribs. If the rub comes off on your finger, you will want to hold off on spritzing. If there is minimal transfer or no transfer, the rub is set, and you can spritz the meat safely.
Check the Internal Temperature of the Ribs
These ribs will take a minimum of 5 hours to cook in most cases. After the first three hours, it is necessary to check on the internal temperature of the ribs. Using a meat thermometer, check the thickest section of meat on the ribs. These ribs should be 200°F when they are done cooking. Allow the ribs to continue to cook until the preferred temperature is achieved.
Slice and Serve Up Your Ribs
Once your ribs reach the desired temperature at the thickest part of the meat, they are done cooking. At this point, you will carefully remove the ribs from the grill.
Straight out of the gate, you will notice that the ribs have a powerful and delicious smell, as well as a finished browned color. Though the ribs might be slightly crisped, they should not be burned. To ensure even cooking and ribs that are bursting with flavor, you will want to use the Z Grills 11002B, which seals in flavor and offers a perfect finish for various dishes.
Allow the ribs to rest in an open area for 10 to 15 minutes. After this time period has passed, the ribs should be ready to serve. You will slice them between each bone. For added flavor, serve these ribs with your favorite BBQ sauce and corns.
Pro Tips for Smoked Beef Back Ribs
Smoked beef back ribs are a beginner-friendly meal option, but they are even better when you follow these dedicated tips.
What Are the Best Wood Pellets for Smoking Beef Back Ribs?
To really bring out that meaty flavor in your smoked beef back ribs, we recommend that you use our Z Grills Cherry Pellets. These bring a wood-fired flavor with a touch of cherry too!
What Temperature Should Beef Back Ribs Be When They Are Done?
Ribs can finish cooking at various temperatures depending on their size. For this particular recipe, we believe that the beef back ribs taste best when they reach a temperature of 200°F.
Recommended reading: Beef Smoking Times and Temperatures Chart 
How Long Do You Need to Smoke Beef Back Ribs?
The actual cook time of your smoked beef back ribs will vary every time that you make them. In most cases, we recommend smoking these ribs at 275°F for roughly 4½ hours, but it is important to remember that this can change depending on the size of your ribs.
What to Serve with Smoked Beef Ribs
The right pairing with your smoked beef ribs can take a good meal and turn it into a great one. There are plenty of delicious sides that pair well with these ribs. For those looking to enjoy a more casual meal, these grilled stuffed jalapeños poppers are the perfect match. Salad lovers will enjoy partnering these ribs with a tasty grilled chicken Caesar salad. For fun and surprising twist, you can opt to make this amazing smoked cabbage too!
Smoked Beef Back Ribs
Instructions
Clean up the ribs and score the back membrane for effective cooking and a more pleasant experience.

Apply a generous amount of rub to the fronts and back of the ribs, taking care to coat all sides.

Fire up the Z Grills to 275F.

Once the proper temperature is reached, place the ribs inside of the grill.

After 2 hours, check and make sure that rub is set by touching the ribs to see how much seasoning comes off on your finger. When minimal seasoning comes off, the seasoning is set. Once the seasoning is set, spritz with a 50/50 apple cider vinegar and water mix.

Continue to spritz the meat every hour until it is finished.

Check the temperature of the meat to determine whether or not the meat is done cooking. When the temperature of the ribs reads 200f+ in between the bones, they are done cooking.

Add more flavor with your favorite BBQ sauce (we are using the sauce with no name from Uncle Steve Shack).
Video