Crispy, blackened, and tender. There's no experience like savoring the edge-charred bits of smoke-infused pork coated in your favorite tangy or spicy barbecue sauce. Of course, that experience is made all the better when they've been smoked to your perfection on your own Z Grills pellet smoker.
Generally speaking, smoked pork belly burnt ends are effortless and appetizing, but there's a science behind the flavor and an artist behind the science. Of course, we can help you with the science part, but at Z Grills, we know the true art of smoking scrumptious succulence is your domain.
That's why at Z Grills, we make grills and tools for true artisans. When your own effort and love has been poured into every bite, that effort comes through in the flavor. So if you're looking to wow yourself and your guests, our pork belly burnt ends recipe is sure to fashion full-flavored deliciousness from here to Sunday.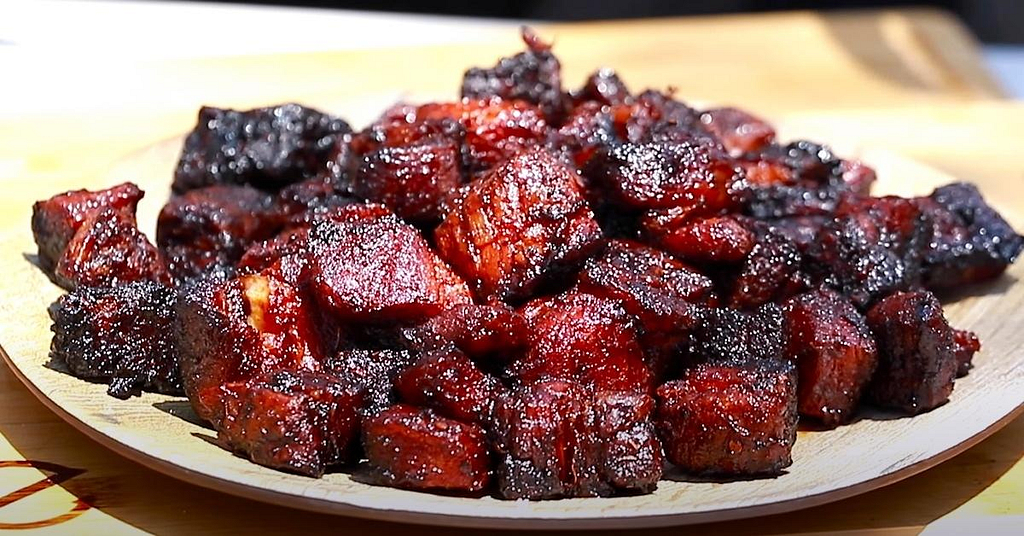 Add a header to begin generating the table of contents
Preparation and Proper Smoking Temperature
The first and perhaps most crucial part of any enterprise is preparation. When you're thinking about how to make pork belly burnt ends, it pays to take time out to set everything up properly.
Make sure you consider the basics. Prep time should only be about 20 minutes. For this pork belly burnt ends recipe, we'll need 4.5 hours of total cooking time. That's 3.5 hours on the first stage of smoking, and 45 minutes on stage two. We want to get our smoker's cooking temperature to 250°F. The optimal internal temperature for the best pork belly burnt ends is 190 – 195°F.
Just remember, the most important thing you can do is ensure your meat is cold before you smoke it. Don't neglect this if you want everything to stay together and cut easily!
How to Smoke Pork Belly Burnt Ends
Pork belly burnt ends don't require as much work as other types of smoking, but there's still a process. Knowing how long to smoke pork belly burnt ends is part of the method. As we've mentioned earlier, our recipe takes about 4.5 hours to get heavenly delicious meat candy. However, if you follow our guide, smoking them properly is relatively straightforward.
Step 1: Cut the pork belly into one-inch square pieces
This seems simple enough, but you do want to pay attention to any uneven bits of fat you encounter while cutting. The unevenness can cause your pork belly to cook unevenly and leave you with a subpar meal at the end.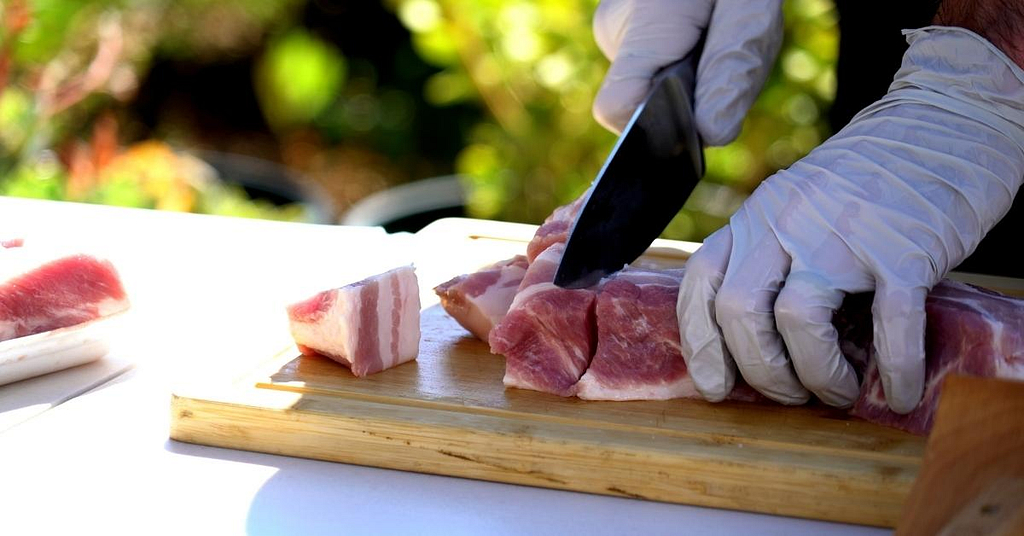 Step 2: Heat up your ZGrills pellet smoker to 250℉
Temperature is always vital. Make sure that while cutting your pork belly, you're heating your ZGrills pellet smoker to 250℉. The amount of time your pork belly burnt ends spend in the smoker is somewhat up to you, depending on how you prefer your flavor.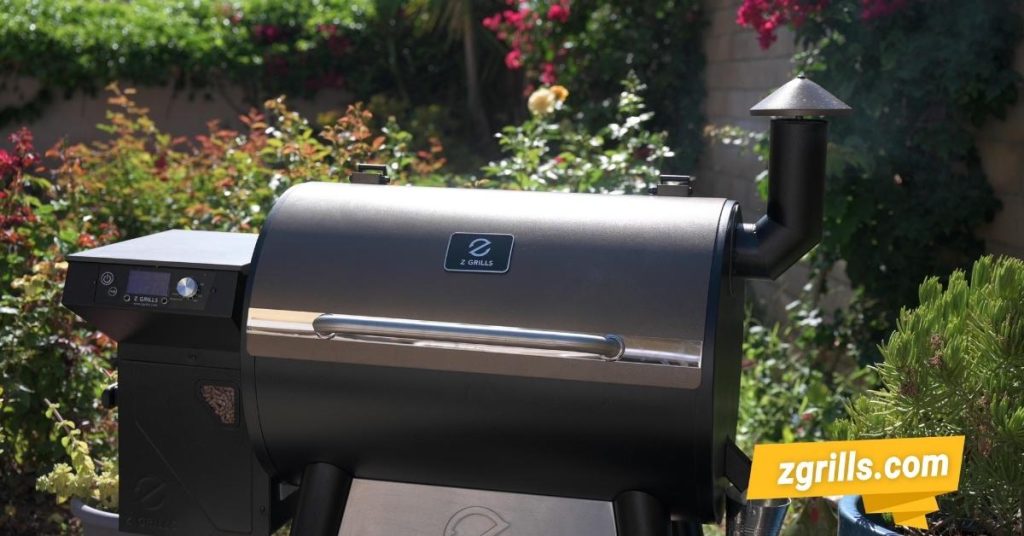 Step 3: Prepare a dry rub to taste
This is where the art comes in. The amount of spices you use in the dry rub depends on your preference. Go ahead and use as much or as little as you wish. Just make sure to mix well and all edges are evenly covered.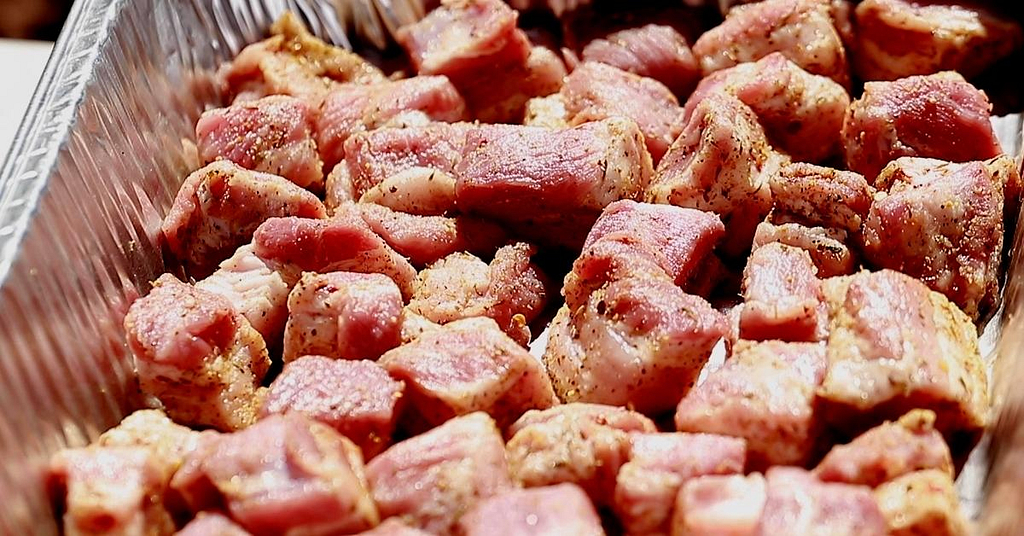 Step 4: Place them in the tray or trays, fat side down
You will want your pork belly burnt ends arranged to fill an entire aluminum tray, but not on top of each other. If you need more than one tray to avoid stacking, get one. Simply line them up one by one until the whole tray is full. You'll thank us later.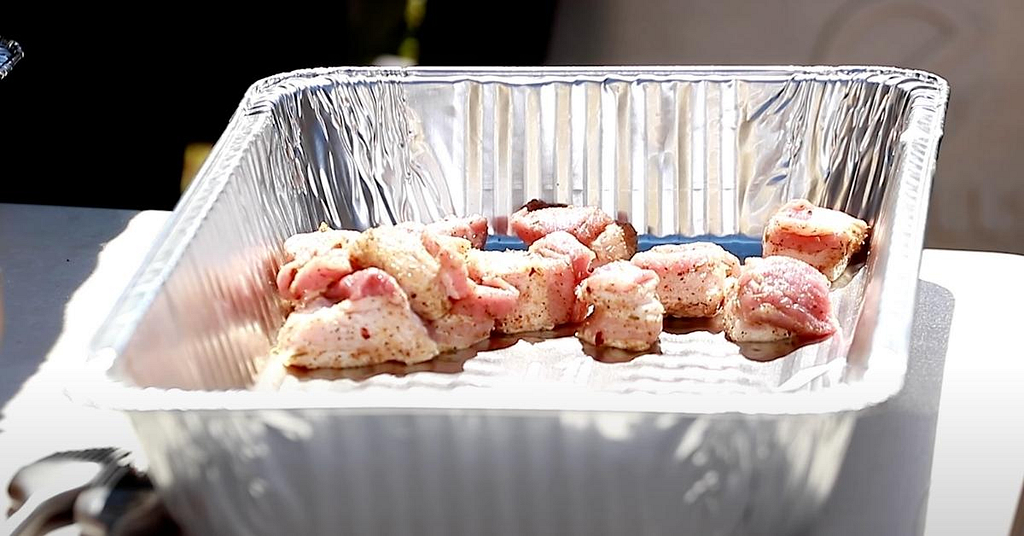 Step 5: Smoke for 3.5 hours
Now it's time to wait. You've got your pellet smoker at 250°F, and your pork belly burnt ends are ready to go. Throw 'em on and let the smoke work its magic.
Step 6: Before checking the color, check the temperature
Ensure that the temperature isn't south of 190°F-195°F. That really is the sweet spot. Anywhere north of 200°F, your burnt ends will begin to fall apart- and we definitely don't want that. Typically, you would check the temperature with a meat thermometer, but if you happen to have a Z Grills, you'll have two built-in thermometers. All you need to do is check the digital temperature read-out setting on your LCD screen, and you will have an accurate reading of the temperature inside your pellet smoker without even having to open the door!
Step 7: Check the color
Now, take a peek inside. After 3.5 hours, there could be a range of colors of your pork based on how they've been cooked. If you've done everything correctly, they should have a golden red, garnet-like color with some charring on the edges.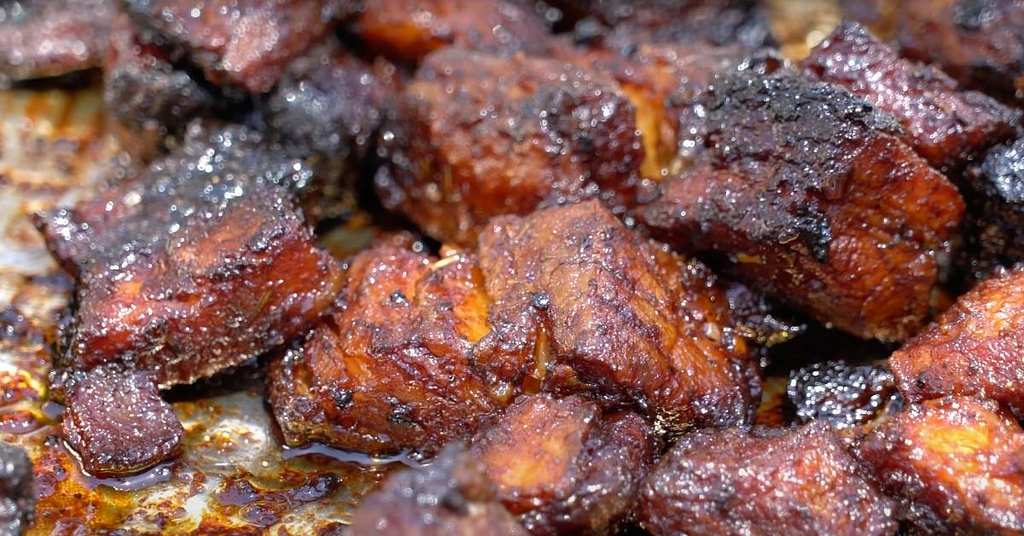 Step 8: Transfer your burnt ends to a new tray
Get another aluminum tray. Take your pork belly burnt ends out of the smoker and place them in the new tray, being careful not to touch any of the hot parts. Once all your pork belly burnt ends are in the new tray, let them cool down a little before you move on to the next step.
Step 9: Add the sauce
Sauce 'em up with any particular sauce you like. Again, this is where personal preference comes in. Our chef loves his apple-smoked honey maple sauce, which is a sweet and savory take that really compliments the pork belly burnt ends. But, if you prefer a more savory or spicy flavor, feel free to experiment with different sauces until you find the perfect one for your taste buds.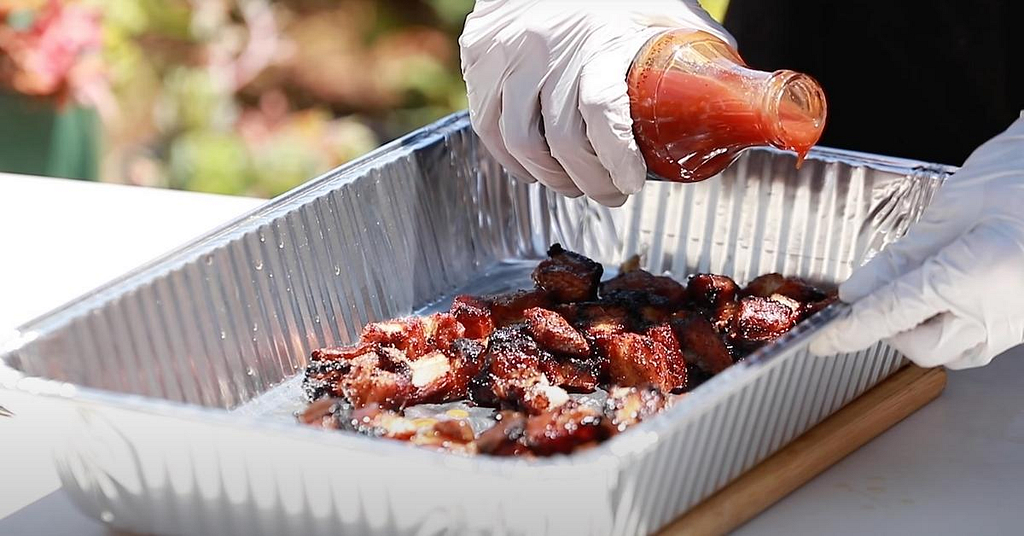 Step 10: Throw 'em back in
If you love your sauce, you're going to want to put them back in the smoker for about 30 to 45 minutes at 250°F so that the sauce can really adhere to the meat and seep in. The internal temperature we are looking for is between 190-195°F. This step is entirely up to you and your preference.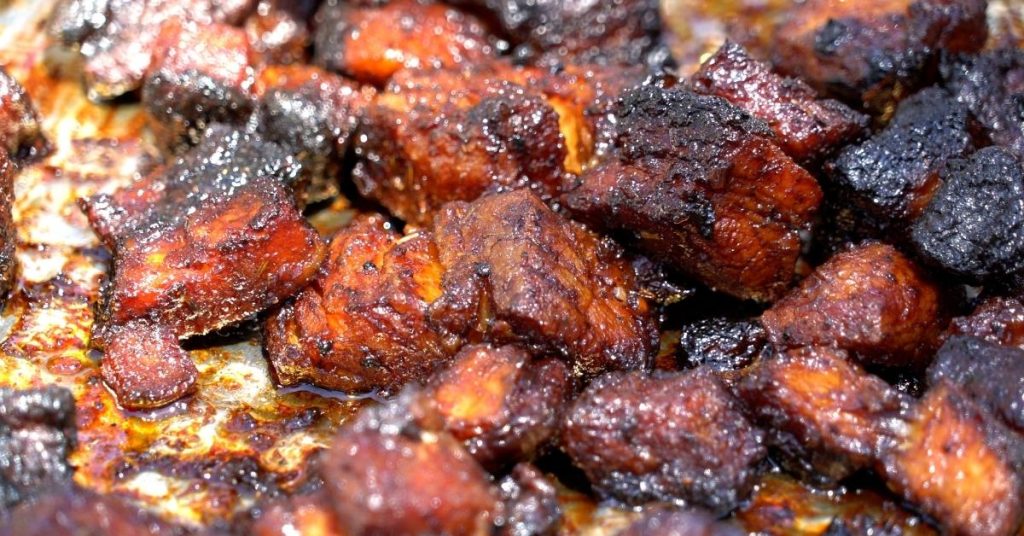 Step 11: Out of the grill and into your mouth…Almost.
Take your pork belly burnt ends off the grill and let them rest for 5 minutes. This is crucial so that when you eat them, you can take in the most flavor at the optimal temperature for the best experience.
Step 12: Enjoy!
Now, it's time to eat. Serve them up on a plate or devour them right out of the tray. These pork belly burnt ends are destined to be gone in no time, so savor every bite. And don't forget to take some pictures- we're sure they'll look fantastic!
The Taste
Tantalizing twists of tanginess dancing around your tastebuds is one way to describe it. At Z Grills, we like to say that if heaven tasted this good, you'd have died decades ago.
Do Pork Belly Burnt Ends Have a Lot of Fat?
There is a fair amount of fat in the pork belly. In fact, it is a "belly," after all, which tends to be the place many mammals store a good portion of their fat. However, this adds to the flavor as the fat absorbs a lot of the smoke, creating a thrilling culinary delight.
What Are Burnt Ends Made Out Of?
Smoked pork belly burnt ends come from, well, pork belly. Pork belly is a cut of meat that comes from the underside and lower ribs of a pig. It's a relatively fatty cut of meat, which is why it's so flavorful. And, when it's smoked correctly, the fat renders out and coats the meat in a delicious layer of flavor.
No matter how you cook it, pork belly is a delicious and versatile cut of meat that's perfect for a variety of dishes- like our smoked pork belly burnt ends.
For a pork belly burnt ends recipe that's a sheer delight, try one we came up with that's easy and satisfying!
What To Serve With Pork Belly Burnt Ends?
We're not sure if we've ever turned down a side because it didn't pair well with pork belly burnt ends, but we do have some favorites!
Grilled Shrimp Salad– Our grilled shrimp salad recipe is a simple take similar to surf 'n' turf but sure to be full of scintillating flavors!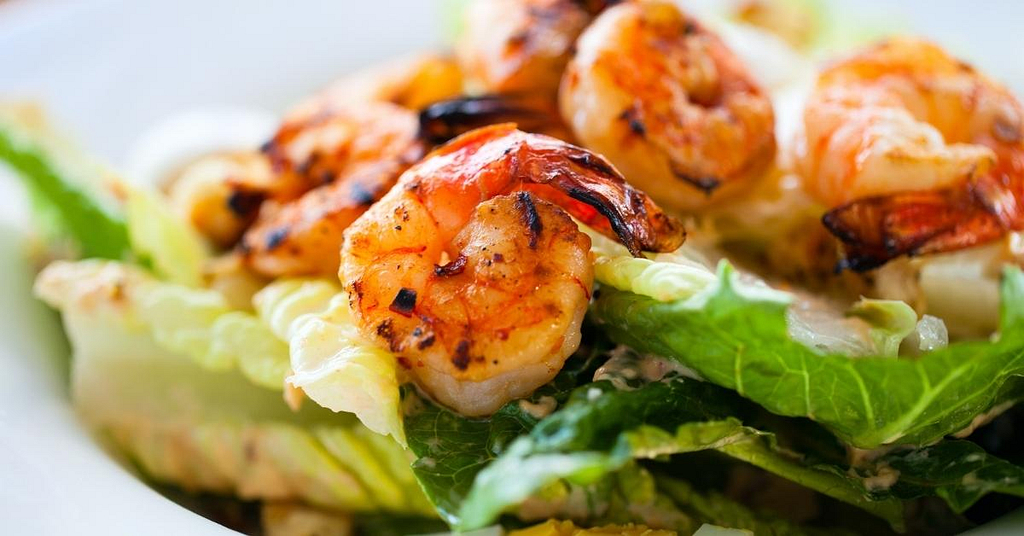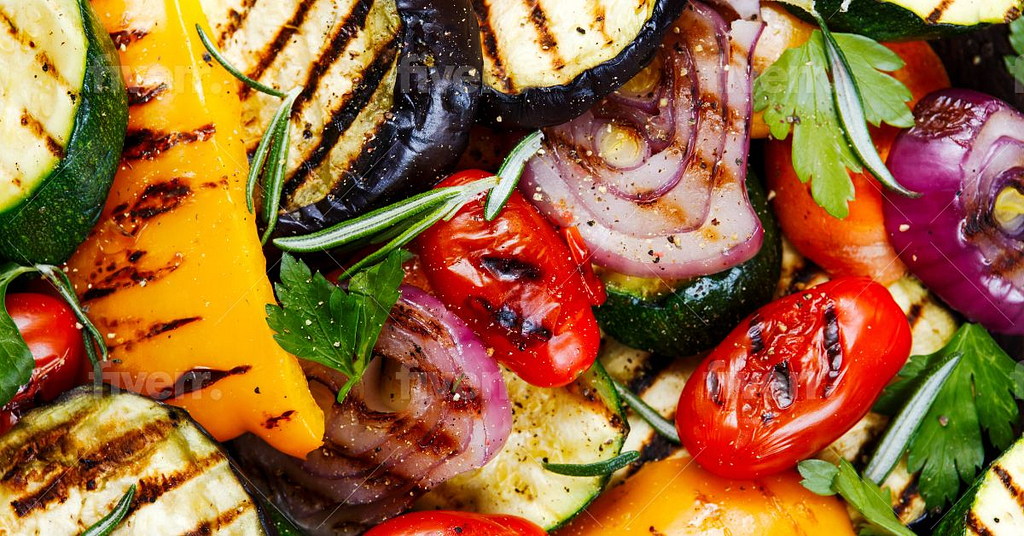 Smoked Mashed Potatoes – Mashed potatoes pair well with literally everything. Who doesn't love a savory, buttery dollop next to some slow-smoked and sauced pork?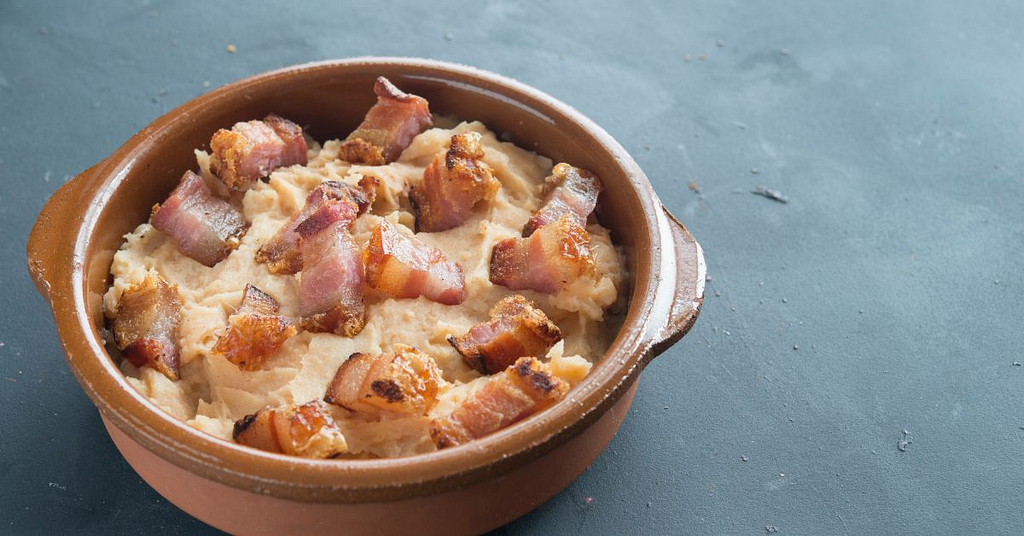 Final Thoughts
So, there you have it- everything you need to know about making the perfect smoked pork belly burnt ends. Just remember to start with a high-quality cut of meat, season it well, smoke it low and slow, and sauce it up to your preference. And, most importantly, don't forget to enjoy!
This scrumptious pork belly burnt ends recipe not only makes for delicious burnt ends but also gives you a chance to show off your smoking skills to your friends and family. It combines the best of both worlds- good food and good fun. You can't go wrong with that!
The staff at Z Grills pride themselves on their use of technology to produce the perfect barbecue. After all, it largely comes down to a science, which is why our 700 series Z Grills have been engineered to excellence. The 700 series was designed with input from some of the most experienced pit masters to be as versatile as possible. So, whether you're smoking, grilling, or even baking, you can rest assured that your Z Grills will give you the perfect result every time.
If you're passionate about barbecue and imagine becoming a summer legend with the tastiest smoked pork belly burnt ends ever created, Z Grills has the gear you need. Order your dream grill, or contact us today to learn more!
More Delicious BBQ Pork Belly Recipes
EHOMEA2Z Aluminum Pans Disposable Half Size (10 Pack) 9×13 ,Prepping, Roasting, Food, Storing, Heating, Cooking, Chafers, Catering, Crawfish Trays
ALUMINUM FOIL PANS Sturdy pans, great for cooking, roasting or heating in the oven and serving straight to the table.Safe for use in freezer, oven, and steam table
HALF SIZE TRAYS – The top outer of each aluminum tray in the pack measures 12.75 x 10.25 inches; the top inner measures 11.75 x 9.25 inches; the bottom measures 10.25 x 8 inches; the depth is 2.50 inches, making it the ideal size for storing leftovers and food prep.
DURABLE BAKING PANS – These disposable aluminum pans are made of durable, lightweight aluminum that can withstand temperatures up to 500 degrees Fahrenheit! Plus, they're recyclable, so you don't need any cleaning products or pots/pans when you're done cooking- just throw them away after use (no rinse needed)!
MULTI-PURPOSE USE – They may seem small, but that doesn't mean these 9×13 aluminum foil trays can't hold your entire catering party. Whether you need them for broiling, cakes, or serving pies—the possibilities are endless!
PROUDLY MADE IN THE USA – These disposable baking pans are entirely made in the USA. In simpler words you can rest assured that these pans are made from high-quality, food-grade aluminum. They're also disposable, so feel free to toss them once you're done using them.