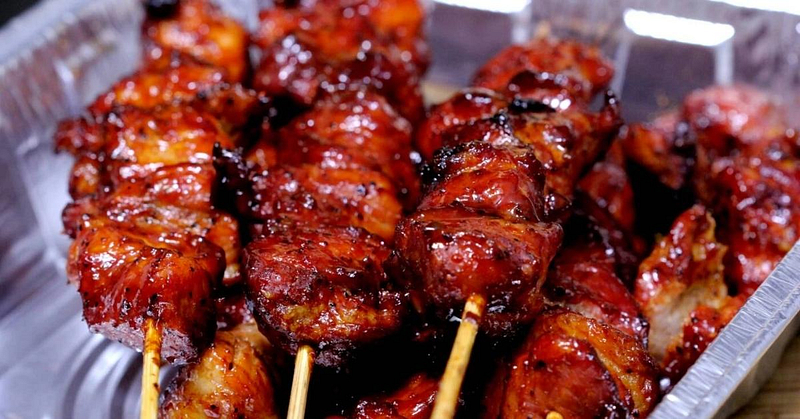 BBQ Smoked Pork Belly Kabobs
BBQ pork belly kabob skewers are a great option to have in your barbecue repertoire. They're so mouth-wateringly good, smokey, and always a crowd-pleaser.
Instructions
Cut pork belly into even square pieces that are 2" wide and ½" thick. Thread pieces onto skewers.

Combine the water, brown sugar, and salt in a large bowl, and soak pork in the brine. Refrigerate for up to 8 hours.

Remove pork from the refrigerator.

Preheat your Z Grills pellet smoker to 225 °F.

Place the kabobs on the smoker.

Set a timer for 2 hours and allow it to smoke for 1 hour of that time. After 1 hour, brush all sides with BBQ sauce.

Once the meat has reached 165 °F (about 2 hours), brush with more BBQ sauce and remove from heat.

Allow the meat to rest under tented aluminum foil for 10 minutes before serving.