During football season, there's nothing more important than finding the best grilling recipes to serve up to your team—except watching the game, that is.
This year, impress your game-time guests with these seven spectacular pellet grill recipes. Since we know there's a whole lot to do on game day, we've chosen seven easy recipes without a whole lot of prep work, so you can keep your attention where you need it most.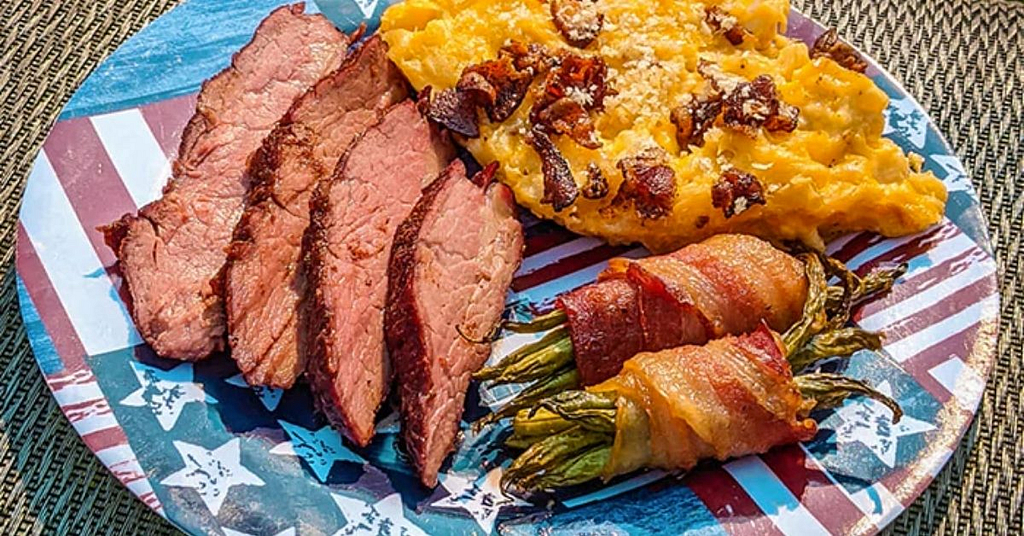 Add a header to begin generating the table of contents
Don't Miss Out on these Football Season Pellet Grill Recipes
1. Pork Belly Burnt Ends
These Pork Belly Burnt Ends are the tender, delicious, meaty table snack you need when watching the game. Cooked from fatty pork belly, these burnt ends have the perfect taste and texture thanks to the reduced and softened rendered fats.
Pair your savory burnt ends with sides like potato chips, pretzels, and fresh-cut vegetables.
2. Garlic Parmesan Chicken Wings
You need these Smoked Garlic Parmesan Wings in your football season recipe book. After all, game day isn't really game day if there aren't any wings—and these only take 45 minutes to smoke on your pellet grill.
Tossed in a buttery garlic parmesan sauce after cooking, these wings taste great with some ranch and bleu cheese for dipping.
3. Smoked Beef Ribs
Smoked Beef Ribs are a crowd-pleaser no matter the occasion. When you smoke ribs in a pellet grill, you end up with tender, smokey meat that falls right off the bone.
If beef ribs aren't up your alley, consider a classic BBQ Pork Rib for game day instead. Either way, you can't go wrong with ribs during football season.
4. Smoked Stuffed Mushrooms
When you think of the game day, you probably imagine all the meats you can grill, but we can't—and won't—forget about the veggies! When cooked on your pellet grill, these Smoked Stuffed Mushrooms are so good they might turn your guests into vegans.
Stuffed with cream cheese, asiago, and cheddar, get ready for your guests to fawn over vegetables instead of meats this year.
5. Smoked Cream Cheese
Your pellet grill can smoke anything, including cream cheese. Try this Smoked Cream Cheese and serve it with mini bagels or crackers. If you don't want to stop there, create a charcuterie board like no other.
6. Smoked Bacon Wrapped Pickles
Of all the grilling recipes on this list, these Smoked Bacon Wrapped Pickles are the most unique for football season—and they'll be the first empty plate. Get ready for the best salt and vinegar combo of your life.
7. Grilled Corn on the Cob
Finally, a classic Grilled Corn on the Cob is the perfect simple side for game day—but this corn on the cob features a creamy, cheesy twist that is sure to impress. But, when you smoke corn on your pellet grill, the frills are totally optional.
Cook Your Game Day Dishes with Z Grills Pellet Grills
Pellet grills bring your grilling game up to the next level, and with Z Grills pellet grills, you'll have the freedom to watch the game without being tied to the kitchen. Lay on your meats, veggies, or cheese (yes, cheeses!) and let your Z Grill do the work.
Z Grills pellet grills are versatile enough to cook any food you can imagine, and they will give your meals the unique wood-fired flavor you can't get anywhere else. Get ready for game day with a pellet grill that will do all the hard work for you.