Add a header to begin generating the table of contents
Regardless of the weather, you can add a robust smokey flavor to your cocktails year-round. Our top three favorite methods for adding smoke to a cocktail using the Z grills 700D pellet smoker are smoked ice, smoked garnishes, and making smoke-infused flavored liquors. All of these methods take time and are best prepared ahead of consumption. If you plan to use these methods for a party, we recommend prepping your smoked cocktail ingredients ahead of time.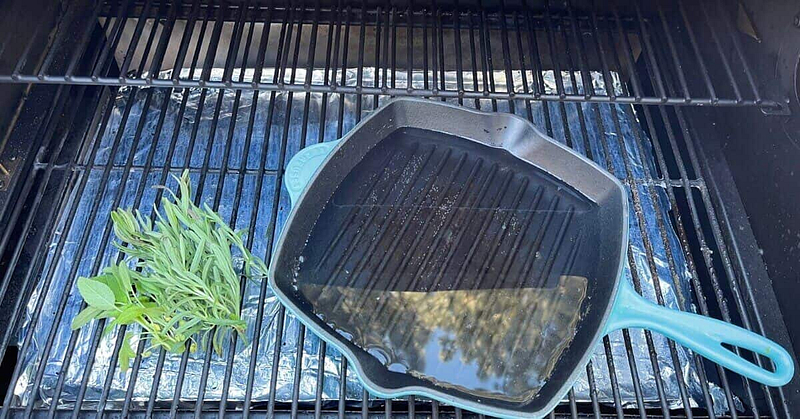 Smoked Ice
Smoked ice is great for whiskey-based drinks. To make smoked ice, smoke a pan of water and herbs like sage and rosemary. Smoke herbs and water for 45-60 min on the smoke setting to infuse the maximum amount of smoke into the water. After smoking, cool the water, then transfer your smoked water and herbs into an ice tray and freeze. Serve your smoked ice with herbs with a generous pour of your favorite whisky on top.
Ingredients
Whiskey on the Smokey Rocks

Rocks glass

Smoked herb ice

2

oz

High-quality whisky
Instructions
Take a rocks glass and fill it to the rim with smoked herb ice.

Top the smoked ice with a generous pour of high-quality whisky.

Garnish with a sprig of smoked rosemary and enjoy!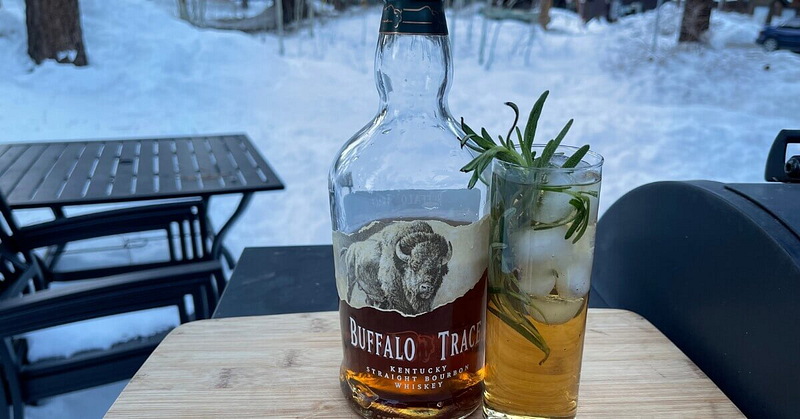 Smoked Garnishes
When it comes to smoked garnished the sky is the limit! We recommend starting with smokey sugar-coated citrus paired with tequila-based cocktails. Slice assorted citrus fruits and coat one ice with granulated sugar. Place the citrus on the grill sugar-side up, then smoke your citrus for 45-60 min at 350 degrees, until the sugar forms a caramelized crust on the citrus. Store your smoked caramelized citrus in an air-tight container in the refrigerator for 7-10 days.
Ingredients
Rocks glass

Smoked herb ice

2

oz

High-quality whisky
Instructions
Take a high glass and fill it to the rim with ice.

Pour 2 oz of tequila over the ice, then will the glass with grapefruit juice.

Garnish the glass with slices of smoked citrus and enjoy!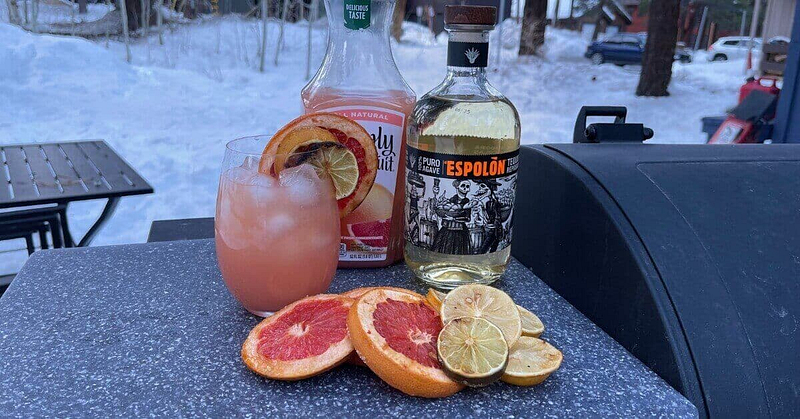 Smoke-infused flavored liquors
Our absolute favorite infused vodka is smoked jalapeno vodka for spicey bloody Mary's. To make a smoke-infused vodka select your favorite smoker-friendly fruit or vegetable, like jalapenos or pineapple, and prepare the ingredients for smoking.
Ingredients
Smoked Jalapeno Bloody Mary

Pint glass

2

oz

smoked jalapeno-infused vodka

4

oz

tomato juice (or Bloody Mary mix)

Bloody Mary garnishes

Old bay seasoning

Sliced lime
Instructions
Rub a slice of lime around the rim of your pint glass, then rim the glass with old bay seasoning.

Fill the seasoned glass to the rim with ice.

Pour 2oz of infused vodka over the ice.

Fill the glass to the rim with Bloody Mary mix (or tomato juice).

Top with your favorite savory garnishes and enjoy!