Do you enjoy a well-cooked hot dog at a barbeque? Well, then you're going to love this smoked bologna recipe! It's better than you could ever imagine.
Bologna is essentially one large hot dog cut into thin slices. By doing this, you turn a hot dog into delicious deli meat. You don't need to know how to smoke bologna to enjoy a good bologna sandwich, but after you taste this smoked bologna, you'll never want it any other way.
Add a header to begin generating the table of contents
Ingredients for smoked bologna
In our recipe for smoked bologna, we'll use a brown sugar rub and a dark ale to keep everything moist. Here are the essential ingredients you need to smoke bologna.
Your favorite bologna
Bologna is primarily made of ground meat from pork, beef, chicken, or turkey. Sometimes, it's a combination of all or some of those meats, and sometimes bologna is made of just one meat. What's inside totally depends on the brand and type of bologna you buy.
You can also find venison and game meat bologna if you look hard enough!
Either way, you'll need your favorite bologna log for this recipe. When you go to the deli counter, you can ask for a "whole chub" to ensure you get the entire log and not the pre-sliced kind of bologna.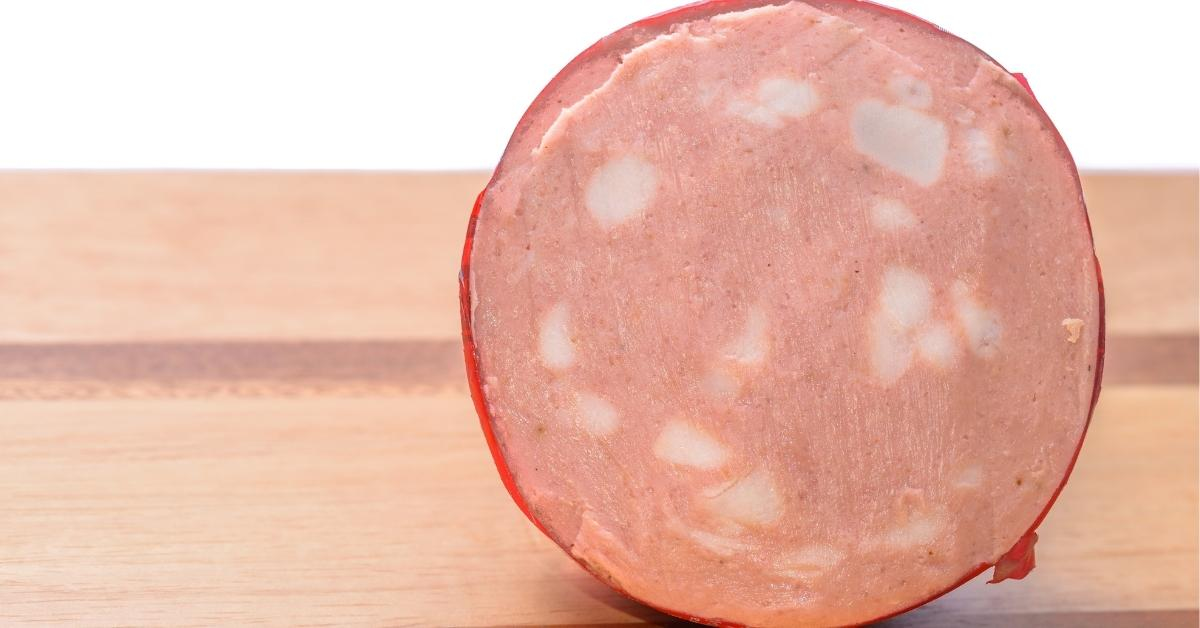 A Great barbecue sauce or rub
We're not going to tell you which barbecue sauce to use—we know that when it comes to sauces, it can get personal.
What we will say is that you need a great sauce or rub for this smoked bologna. You can make your own at home (like we do in our smoked bologna recipe below) or use your favorite sauce or rub it right out of the bottle.
Our rub is simple. It's just brown sugar and cracked black pepper—two ingredients you probably have at home right now.
Your favorite beer or ale
For this smoked bologna, we will fill a water pan with a mixture of water and beer. This will prevent your bologna from drying out—and it will impart an added layer of complex flavor.
We recommend using a brown ale, but if a light beer is all you have on hand, that will work, too!
If you don't have any ale or beer for this smoked bologna, don't worry. Good old water will work just as well.
How to smoke bologna on a pellet grill
Once you have all of your supplies and ingredients together, it's time to cook your smoked bologna!
Preheat your pellet grill
Your pellet grill should be between 225-240 °F, so it produces a lot of smoke. Since the bologna is already cooked, everything you'll do for this smoked bologna recipe is for flavor.
Score the bologna log
If you want your smoked bologna to absorb the delicious flavor of your hand-picked pellets and barbecue sauce, then scoring is not optional.
To score your bologna log, cut a diamond pattern into the entire exterior of the log with a sharp knife. You want to cut about a ¼ inch deep, but it doesn't need to be perfect. I recommend starting the pattern by scoring parallel lines across the entire log. Once complete, do it again to complete the diamond pattern. 
Use mustard strategically
Before you add the sauce, add a slater of mustard to your bologna. Don't worry—it won't add a strong mustard flavor. It will act as a binder, so your sauce or seasoning doesn't drip off.
Smother the bologna in a sauce or rub
Once you have a good layer of mustard on your scored bologna, it's time to add the rub or sauce.
You'll want to gently pat the rub into the bologna—or use a basting brush to gently apply the sauce. The keyword here is gently.
Avoid removing the mustard because your flavor won't stick well without the binder.
Keep in mind that sauces and rubs with a high sugar content will turn a deep brown color and may even burn. Although some people (like us) strive for this look and taste, others dislike it.
Smoke the bologna
Since your bologna is cooked, you only need to heat it—but imbibing your bologna with the delicious flavor of wood pellets will take between 3-4 hours.
Although the bologna is precooked, you should still aim to get the center of the meat up to 145 °F to avoid any bacterial growth. 
You'll need to restock your wood pellets and water or beer/water mixture during this time. You don't need to worry about flipping or turning your bologna, though.
The best ways to serve smoked bologna
You can enjoy smoked bologna hot or cold, but we highly recommend enjoying your smoked bologna fresh off the grill.
To enjoy your smoked bologna as an appetizer, simply cut your bologna into squares. Then, you can serve it with cheeses, crackers, dips, pickles, and (of course) toothpicks. 
Smoked bologna also tastes amazing piled high on sandwiches. You can enjoy a thick slice of smoked bologna with barbecue sauce on a bun. You can also serve it up with added ingredients like:
pickles
tomatoes
lettuce
onions
ketchup
mustard
sliced cheese
If eating cold, allow the bologna to cool completely before cutting.
What's the best time and temperature for smoking bologna
When you buy bologna, it's precooked. So, the grilling process is all about flavor and heat.
For this smoked bologna recipe, you'll be grilling a bologna log at 225 °F for 3-4 hours. To ensure your bologna doesn't sit at an unsafe temperature that breeds bacteria, make sure the center of your smoked bologna reaches 145 °F before serving.
Recommended reading: Smoking meat times and temperatures chart
Tips for smoking bologna
Trust us. The first time you grill this smoked bologna will not be the last. This smoked bologna recipe is a fan favorite.
If you're new to smoking bologna, here are some pro tips to keep in mind.
Stick to the recipe
For pro chefs, winging it is a great idea. For beginners, not so much. Follow the guidelines in this recipe, and you'll end up with delicious smoked bologna.
Set a timer
You'll need to add water and wood pellets to your smoker every hour. You don't need to babysit the grill, but you also don't want to forget about it. So, set a timer—and thank us later.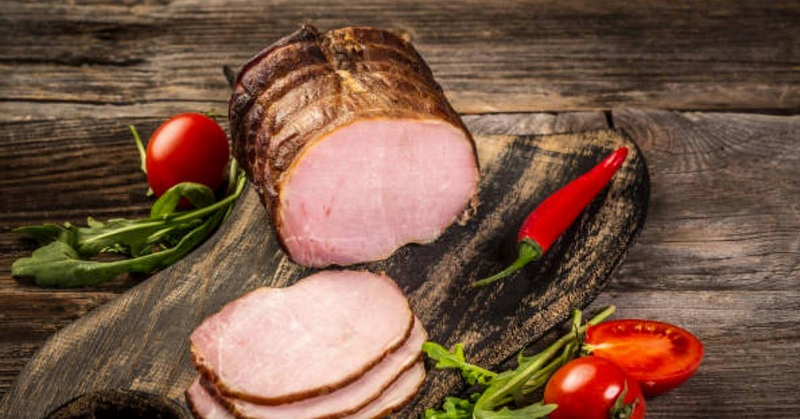 Smoked Bologna
If you're looking for a delicious and easy smoked bolognarecipe, look no further! Our step-by-step guide will show you how it's done.
Ingredients
3

pounds

whole bologna roll

¼

cup

yellow mustard

brown ale (or your favorite beer)
OR
¾

cup

of your favorite BBQ rub or BBQ sauce
Instructions
Preheat your Z Grills Pellet Smoker to 225 °F. Don't forget to add wood pellets!

Fill a baking tray or water pan halfway with a mixture of your favorite beer or ale and water. It should be ½ ale and ½ water or all water.

Using the tip of a sharp knife, score the entire bologna with a diamond pattern ¼ inch deep.

Coat the entire bologna with the mustard.

Then, mix the sugar and pepper together. Pat the rub mixture into the bologna. If using BBQ sauce, use a basting brush to coat the bologna with sauce. Be careful to avoid disturbing the mustard in this step—that is the glue that will keep your seasonings in place.

Place the bologna directly onto your preheated grill.

Smoke for 3-4 hours until the outside of the bologna looks crispy, and the sugar has caramelized.

Add more wood pellets to the smoker and liquid to the pan every hour.

Remove bologna from the smoker and serve immediately.
Sweet Baby Ray's Original Barbecue Sauce (18 Ounce, Pack of 2)
The original sweet and tangy flavor that's won awards – and the hearts of BBQ fans around the world
Pour it onto burgers and brats, or dip with nuggets and fries
The ultimate sauce for BBQ Chicken pizza
Award-winning barbecue sauce that is a sweet mouthwatering blend for any protein
Gluten-free and certified Kosher
McCormick Organic Pure Ground Black Pepper, 12 oz
USDA Certified Organic; Non-GMO Project Verified
Finely ground organic black pepper for accenting flavor in your favorite meals
Easy-to-handle bottle for refilling spice jars
Add a pinch to brownies or chocolate cake batter to enhance the rich chocolate flavor
From America's #1 Herb and Spice Brand