Hosting a backyard BBQ party is a really big deal and trust us, we can relate. Your friends are all coming over, and will want to be blown away. You're normally chill with backyard grills on your own, but now you don't know what to do.
Well, you can't disappoint. You should have everything on lock and key. But don't worry. We know the pressure of hosting your party perfectly is as big as it gets. That's why we made this guide is for you. Z Grills has got you covered.
In this guide, we will explore all the things you need to host the best BBQ party you've ever hosted. We'll cover things like your backyard BBQ menu, equipment, games and even some backyard accessories for your grill.
If this looks like what you looking for, then join us. Let's dive right in.
Add a header to begin generating the table of contents
The Must-have Equipment For A Backyard BBQ Party
We will kick off with some basic equipment that you'll need to host this party. If you know anything about grill parties, you'll know that equipment are important. The availability of one would make a great difference.
Luckily, we at Z Grills have already made a list of the accessories you might need for your backyard grill here.  So, we'll focus on the main equipment here.
Pellet Smoker
If you're out to host the ultimate grill party, a pellet smoker is the best bet you've got. They use refined wooden pellets as fuel. These give a smoky tang to the meat that is the best.
Pellet grills are relatively easy to operate and they also tolerate the use of aromatics. You can toss some things directly into the fire, and have them lend flavor to your meat. These include anything from coffee grounds to citrus peels. It's all the smoker's choice.
Pellet smokers come in different shapes and sizes. If you're in the market for one, we recommend you buy one of our 1000 or Wi-Fi series.
They've got an electric feed system to ensure you don't need to baby-sit your fire. Add in fan-forced convection to remove the need for a rotisserie then you're set.
There's even Wi-Fi support on the 11002B for on-the-go grilling. That will definitely do the trick for your party.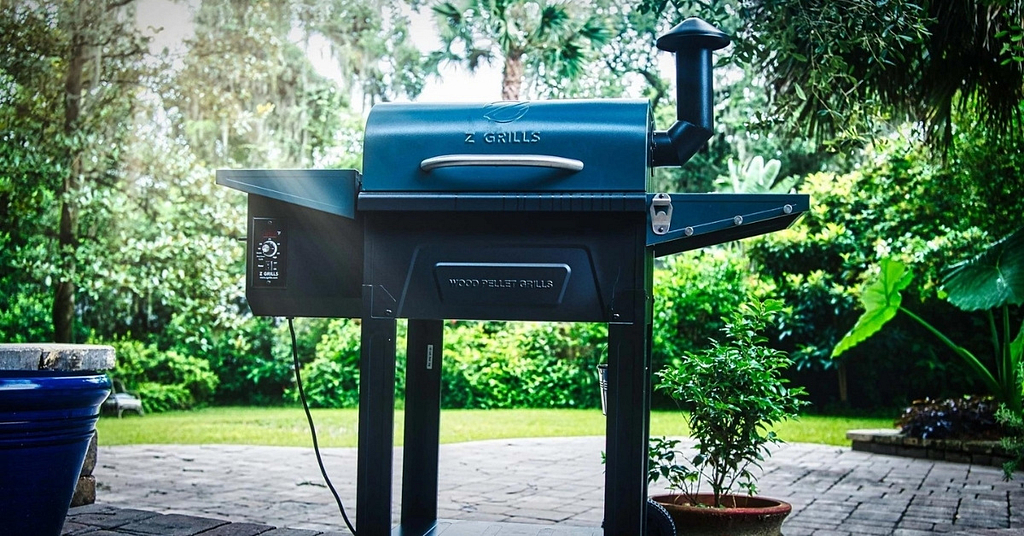 Wood Pellets
What are pellet grills without wood pellets? Since you're having a party, a lot of people are coming so you'll need to stock up. You don't want the wood running out.
The type of pellets you get are smoker's choice. But you should know that they put some flavor in the meat, so which you use is important.
The pellets usually come in four hardwood flavors: apple, cherry, hickory and maple. Some brands also provide bags with equal blends of two or more flavors.
Remember, it's smoker's choice, so whatever flavor you get is okay. But you should stock up. Wood pellets usually come in twenty- or forty-pound bags. We recommend getting two of the forty-pounders.
It seems like overkill, but you should cover those bases. And you can always use the remainder some other time.
BBQ Thermometer
This is one of the most important of all grilling backyard accessories. Every great barbecue chef knows that properly regulated heat produces good steak. You'll need a BBQ thermometer to do that. That way, you don't disappoint after planning your backyard BBQ menu.
There are many wireless barbecue thermometers to choose from. Make your choice and get cooking.
Higher-end backyard accessories are usually more accurate though. And some have probes which you can stab into your cuts and monitor from your phone.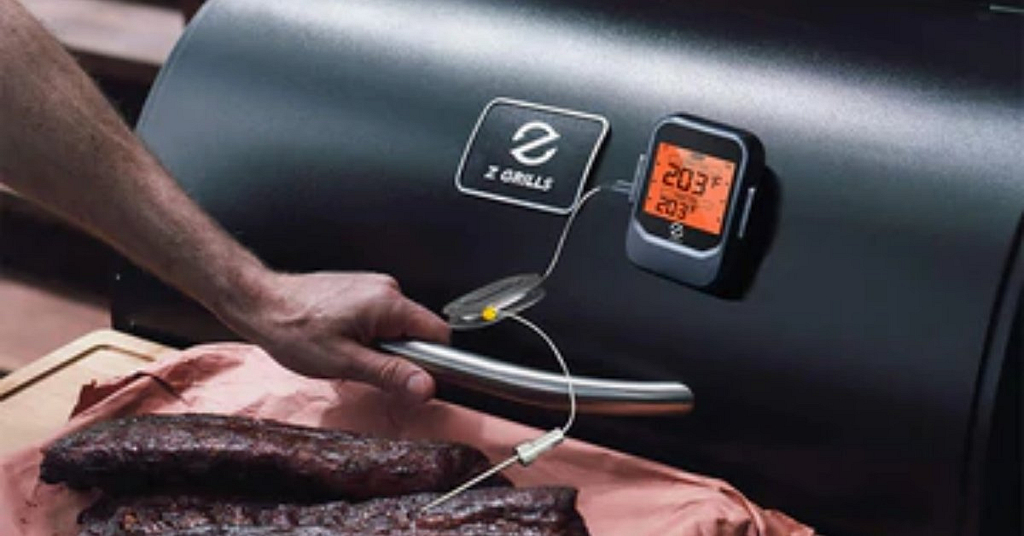 BBQ Gloves
This is another item to add to your grilling backyard accessories list. These heat resistant gloves are made to keep your skin safe from burns as it can get really hot near your grill.
If you're thinking of using kitchen gloves, that's a mistake. Kitchen gloves will not give you the amount of protection you need. BBQ gloves are the true grill smoker's choice anytime, any day.
We recommend you add them to your BBQ backyard accessories list.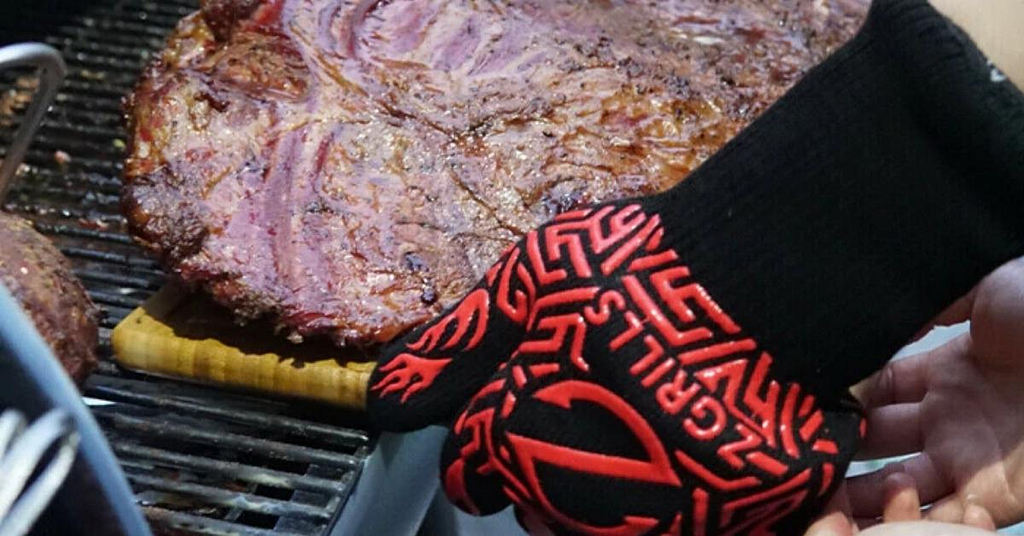 Aluminum Foil
We had planned on making this list without adding this accessory, but the plan was foiled. (pun intended)
Well, this is every good BBQ smoker's choice of food packaging. It's also used to line a grill and keep things tidy. If you're grilling some delicate items like vegetables, fish or tender meat, wrapping them in foil can be a good idea.
Plus, it's cheap, presentable, and keeps the heat in. It's like the Swiss Army knife of backyard accessories.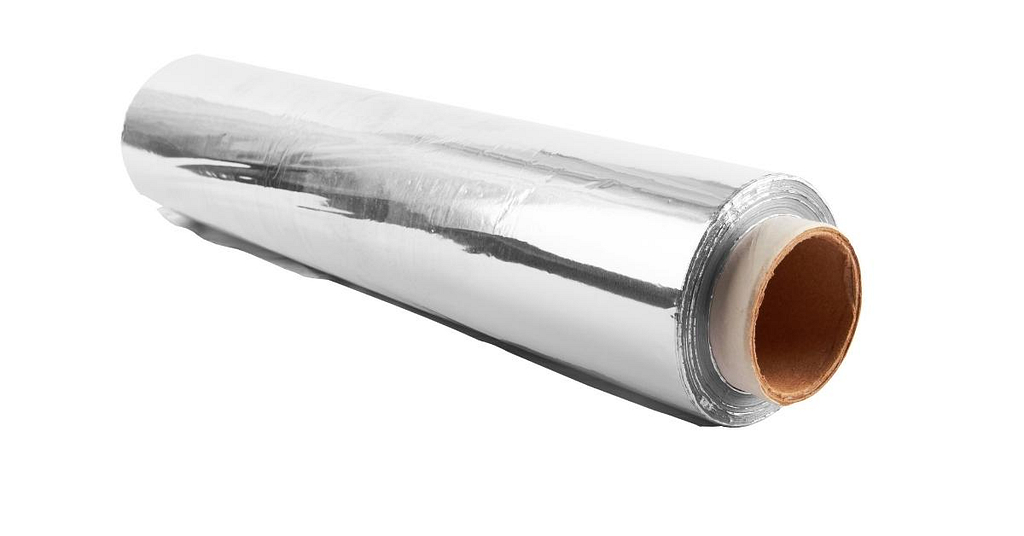 Bear Paw Shaped Meat Claws
These stainless steel tools are one of our favorite choice for meat cutters. They are ergonomically made to ease the handling of all your roasts.
It can also be used to easily tear through different types of meat, from turkey to pork, at the wave of your hand. You can let your inner bear free with these backyard accessories.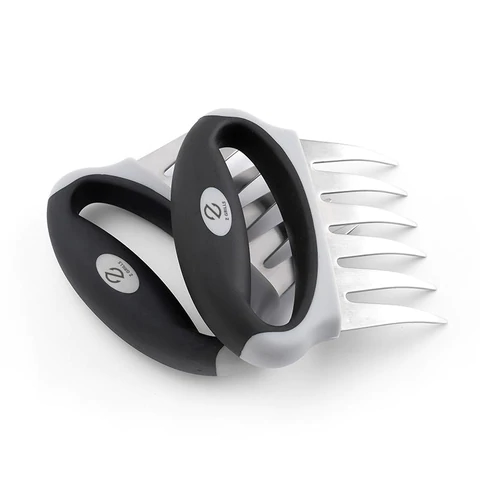 Tongs
These tools should be every barbeque smoker's choice accessory. They do a lot of work during a backyard BBQ party where you might need to turn your meat over.
Tongs come in different weights and sizes. We advice that you use one with spring loaded handles. And make sure they are long enough too.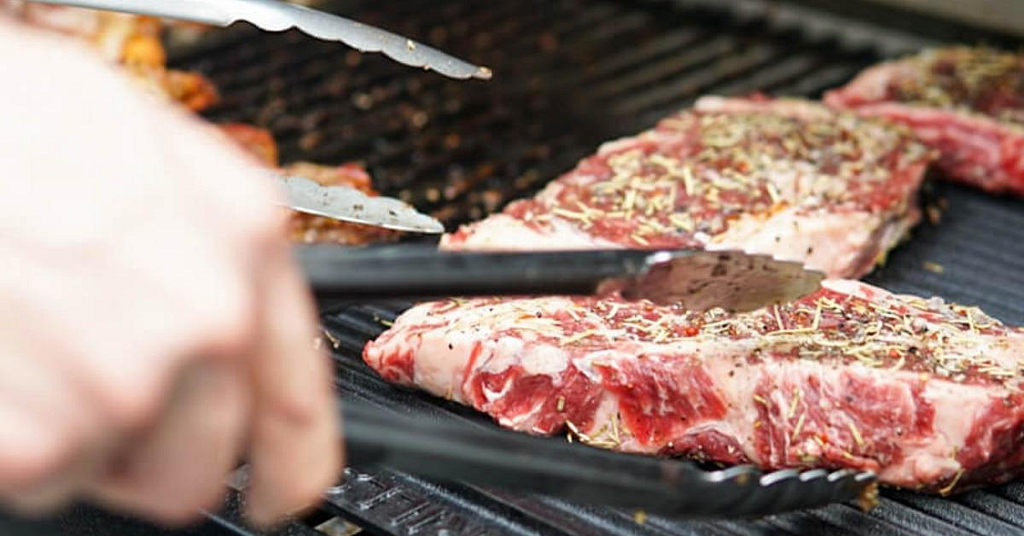 Preparations
Now, you know the equipment, the next thing to do is prepare. We advise you to start by planning your backyard BBQ menu. Based on the menu, you should make a list of the things you'll need, and go buy them.
Remember to double check your list. It will be a bummer to forget something really important and have to run out to get it.
Backyard BBQ Menu Ideas
There are a lot of ideas you can incorporate into your backyard BBQ menu. We advise that you include options for appetizers and side dishes. Make sure there are also fish and steak based options in the menu.
Beverages should also be highlighted with matching roasts on the menu. Make arrangements for kids when making your backyard BBQ menu. If it's a family thing, they'd certainly come around.
Set up Backyard Games
Backyard games are something you should add to your party to spice it up. Depending in the size of your yard, there are different games you can indulge your guests with.
Here are some of our favorites:
Potato sack race.
Corn hole toss.
Jenga.
Connect four: yard-sized version.
Ring tosses.
Toppling tug of war.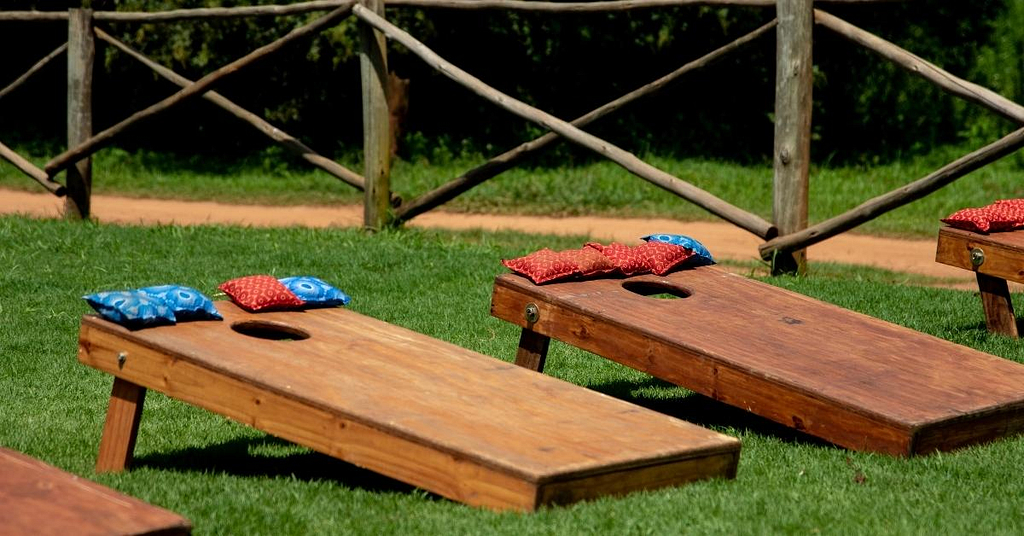 Put Safety First
We don't have to tell you this, do we? Safety should always be paramount when grilling. There are a lot of things that could go wrong with your backyard BBQ party, so you should take steps to prevent any eventualities.
Keep your grill about 10 feet away from your house.
Check for leaks if you use gas or whatever your smoker's choice of fuel is.
Always have a fire extinguisher handy.
Never leave the grill unattended.
Wear protective clothing.
Keep kids away from the grilling backyard accessories.
Keep decorations and other inflammable things away from the grill.
Enjoy the BBQ Process
We know that there's a lot of pressure on you to bring your best to the table, but you should try to loosen up. Try to enjoy the grilling, and don't let the pressure get to you.
Before you started grilling for a party, you grilled solo and enjoyed it, didn't you? Just keep calm and let the pressure wash over you. You can enjoy the BBQ process because we at Z Grills are cheering you on.
Conclusion
You should be ready to take this task head-on. You've got all the advice you'll need for it.  All you have to do is make your preparations and do the grilling that you're good at.
Speaking of equipment, you can order anyone you need from Z Grills, and get it at your doorstep within three to eight business days. That way you can get your grilling party going as soon as possible.
We wish you the best backyard BBQ party you've ever hosted. Good luck.
CWLAKON Outdoor Games, Potato Sack Race Bags for Kids Adults, Egg Spoon Relay Race, 3 Legged Race Bands, Kids Birthday Party Games, Field Day Family Reunion Carnival Outside Yard Lawn 4th of July Game
Fit for Adults and Kids – 28 pcs yard games for any occasion and for kids of all ages. 4 Potato Sack Race Bags size 34" x 17", big and large enough for adults. 4Pcs 3 legged race bands are fun for adults and kids to play, learn to work as team to win the race. 4 pack Egg and Spoon Race Game is very good for training your balance system in our brain. 12 medals used to reward the kids who win the gams.
A Perfect Outdoor Games – This is a great fun game that everyone can get involved with from the racers on the field to the spectators cheering on from the side.The outside games Great for carnival themed birthday party games, halloween party games, obstacle course, BBQS, picnics, family reunions, obstacle course, minute to win it competition, 4th of July gathering and church field day events.
Well Made Sack Race Bags – Durable oxford cloth and double bottom, heavy duty, sturdy and well made. That are strong enough to withstand this vigorous game. Exquisite workmanship with fine stitch sewing. Featuring bright color, odourless and completely safe for kids to use.
Perfect for Various Types of Gatherings – Using this sack race bag for thanksgiving gathering, 4th of July gathering, fall festival, easter egg hunting, church christmas party, halloween party and other gatherings. This is the hit of the festival.
Fun Traditional Field Day Games – The sack race bags were a perfect size for adults as well as children. You can use these for an adult filled day, school field day, family field day, This outdoor game is a popular hit for all ages. Everyone will have a blast playing games outside with these sack race set.
Tiki Toss Original Edition – Indoor & Outdoor Ring Toss Game for All Ages
Get ready for some serious fun in the sun with Tiki Toss! This classic beach game is the perfect addition to any outdoor gathering, whether you're hosting a barbecue, pool party, or just relaxing with friends and family.
The durable construction and high-quality materials ensure a stable and long-lasting game, while the stylish design adds a touch of island flair to any outdoor space. Whether you're looking for a solo challenge or a fun activity to enjoy with friends and family, this Tiki Toss Hook and Ring Game Set is the perfect choice.
The objective of the game is simple: swing the ring and land it on the hook. With its addictive gameplay and endless replayability, Tiki Toss is a must-have addition to any outdoor gathering.
GIFT FOR MEN – Swing into gift-giving mode with this ring and hook game. It makes a fun present to any guy with a man cave, college dorm room, apartment, or basement bar. Perfect for drinking games!