Ready to use your wood pellet grill to make delicious smoked burgers? When we typically think about cooking burgers, we think about grilling them over an open flame or frying them on a flat surface, but you've thought outside the box and you're ready to try smoked burgers. It's totally possible and you won't be disappointed – provided you follow the tips below! We've also thrown in a delicious recipe for your first smoked burgers.
Add a header to begin generating the table of contents
1. Keep Your Temperature at 225 °F
The first thing you need to know—that you may have already guessed—is that you should keep your smoker a little cooler than you would larger cuts of meat. As you likely know by now, smoking is all about cooking low and slow, and that's no different for burgers, we just want to emphasize the low.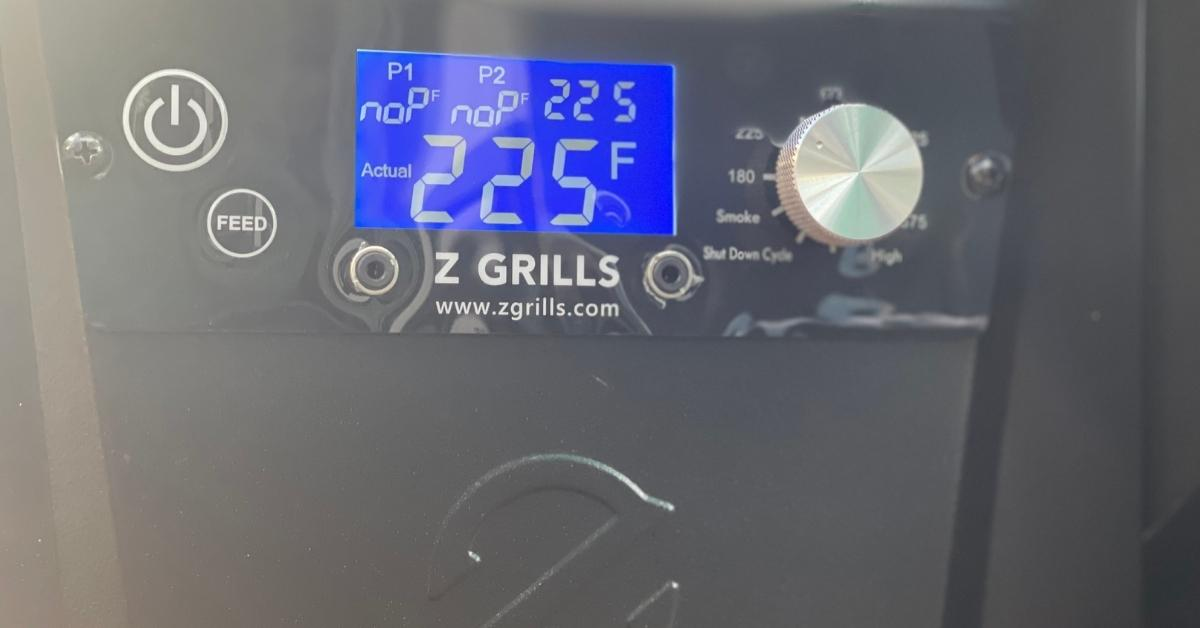 2. If You Make Your Own Patties, Don't Preseason
It is recommended to choose a ground beef of high quality or buy good quality preformed patties. If you typically form your own patties, resist the habit of seasoning before you form them. When you add salt to the entirety of the patty meat, you'll end up with salt inside the burger which will draw out moisture and dry out the meat. Instead, season the outside of the patties before you put them on the grill.
4. Work with Your Favorite Pellets
Just because you're smoking burgers doesn't mean you can't try some different flavors of pellets. If you have a favorite, try that first if it works for beef. Otherwise, work with normal wood pellets or Hickory for a bacony flavor.
5. How Long to Cook burgers on a Pellet Grill
Obviously, your burgers don't need 8 hours to cook, like some of your bigger cuts of meat. However, just like smoking other cuts, you should go by internal temperature. Burgers will generally take about 1 – 1.5 hours to smoke, but remember to check the temperature, which we'll get into shortly. Once you've cooked burgers a few times, you can hone your cooking time to the perfect length for your desired doneness and grill. Check out our article on grilled burger doneness and temperature guide.
6. Smoking Rules Apply
Smoking burgers only change your temperature and your cooking time, it doesn't change the method. You don't open the lid to flip other cuts, so don't open the lid to flip the burgers. It's not necessary for smoking, so you only need to do so if you sear your burgers after they've finished cooking.
The second rule that you need to remember is that, just like with other cuts of meat, good fat to meat ratio will help. Look for ground beef with 15% fat or more, and if you prefer to use lean meat for your burgers, such as turkey, try to mix a little pork or lamb in with your turkey mince.
7. Your Patties May Stay Pink
When we cook burgers on the grill, we usually know when the meat has cooked properly because the outside has gone brown, and the inside is anywhere on the scale between pink and brown, depending on how well done you like your burgers. When you're smoking burgers make sure you have your temperature probe handy, as when you smoke patties you don't always get the same visual cues that you would if you were cooking your patties on a grill, especially if you like your burgers rare. You'll know when your burger is cooked through when the internal temperature is:
120 °F for rare
130 °F for medium-rare
140 °F for medium
150 °F for medium-well-done
160 °F for well-done
8. Sear at the End
When your burger patties have reached the right internal temperature, sear the outside. You can do this easily on most wood pellet grills, so all you need to do is remove your burger patties when they're ready, then turn up the heat of your grill to 400F – 425F, and put your sear plates or a cast-iron skillet in the smoker and once it's reached the right temperature, sear the burgers for about 2 minutes on each side.
9. Add Cheese Last
If you're partial to a good cheeseburger, then add your cheese when you flip your burger after searing one side. That will melt the cheese perfectly so they're ready to serve when you put them in the bun with your other chosen sauces and toppings.
Making smoked burgers is a delicious way to try something new with your wood pellet grill, and it doesn't take all that much longer than if you were to grill burgers normally. If you need a sear plate, check out our Cast Iron BBQ Plate or Grill Mats, and grab our Stainless Steel Burger Press for easily formed, perfect burgers every time.
Delicious Smoked Burgers Recipe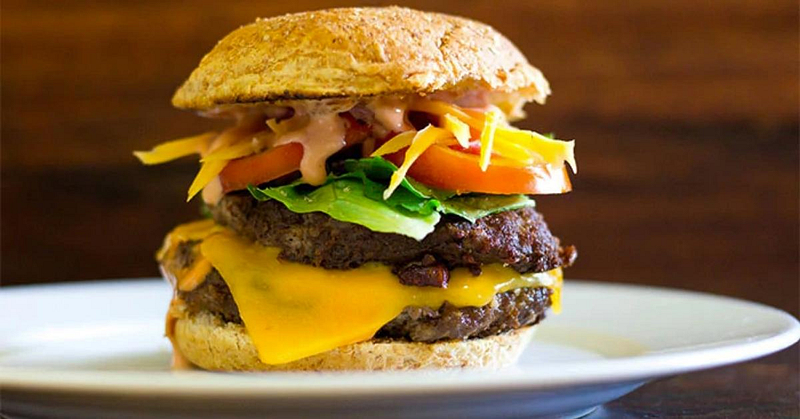 Smoked Burgers
Nothing is better than a burger that has been hit with a little smoke and then seared right before coming off the grill. The smoke enhances the natural beef flavor of the patties and works well with the cheddar cheese.
Ingredients
 1 ½ 

pounds

ground beef chuck 80/20

 4 

slices

cheddar cheese (optional)

 4 

burger buns

 Assorted burger toppings
Smoked Burger Seasoning
 1 

tablespoon

Kosher salt

 1 

tablespoon

coarse ground black pepper

 1 

tablespoon

garlic powder
Instructions
Preheat your Z Grills pellet smoker to 225 °F.

Shape your ground beef into 4 patties, about 1/2 inch larger in diameter than your burger buns.

In a small bowl, combine the burger seasoning and sprinkle on both sides of your burger patties.

Place the seasoned patties on the grill and smoke for up to 1 hour, or until the internal temperature of your burgers reads 135°F.

Increase the heat of your grill to the high setting (at least 400°F). Sear the burger patties for about 2-3 minutes on both sides. Add cheese after the first flip, if desired.

Check the temperature of your burger patties for the desired doneness.

Remove the burger patties and toast the buns over high heat. Assemble your smoked burgers on your toasted buns with desired toppings and immediately serve.