Smoked sausage is an amazing meat option that is also incredibly versatile. Learning how to smoke sausage can set you up to make a wide variety of meals, and they are always a big hit with guests. From barbecues to plates of pasta, smoked sausage can be used for many delicious recipes. The best part? They are incredibly easy to make. In this article, we will break down how you can make perfect smoked sausages using a Z Grills wood pellet grill.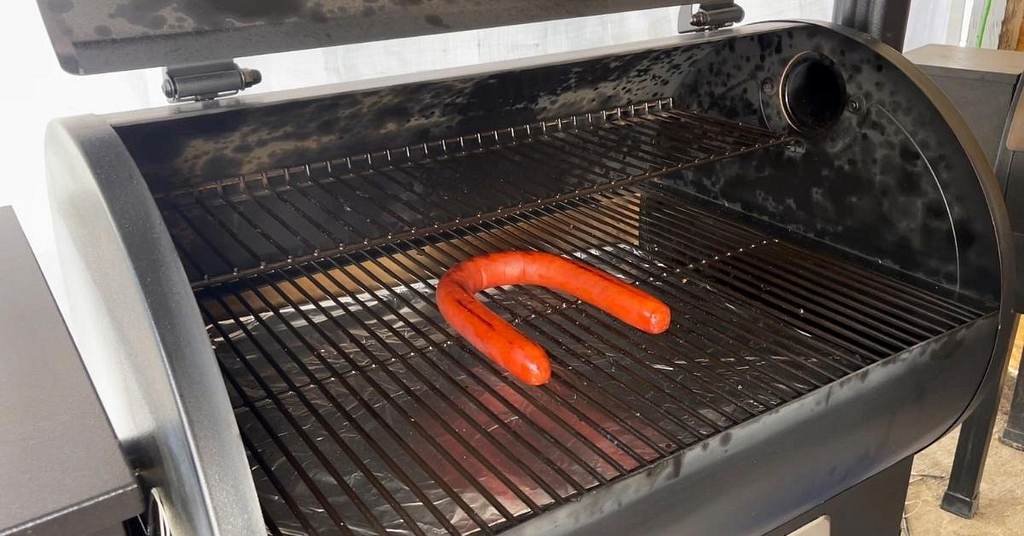 Add a header to begin generating the table of contents
How Long to Smoke Sausage at 225°F?
A big part of making a perfect smoked sausage is knowing exactly how long to cook it. If you cook it for too little, your sausage won't be the right texture. If you cook it for too long, you run the risk of burning it.
For this recipe, we recommend smoking sausages for roughly 1 hour at 225°F using our Z Grills 700 Series. However, you can always determine the proper cook time based on the internal temperature of the meat. When your smoked sausage is done cooking, it should be 165°F inside.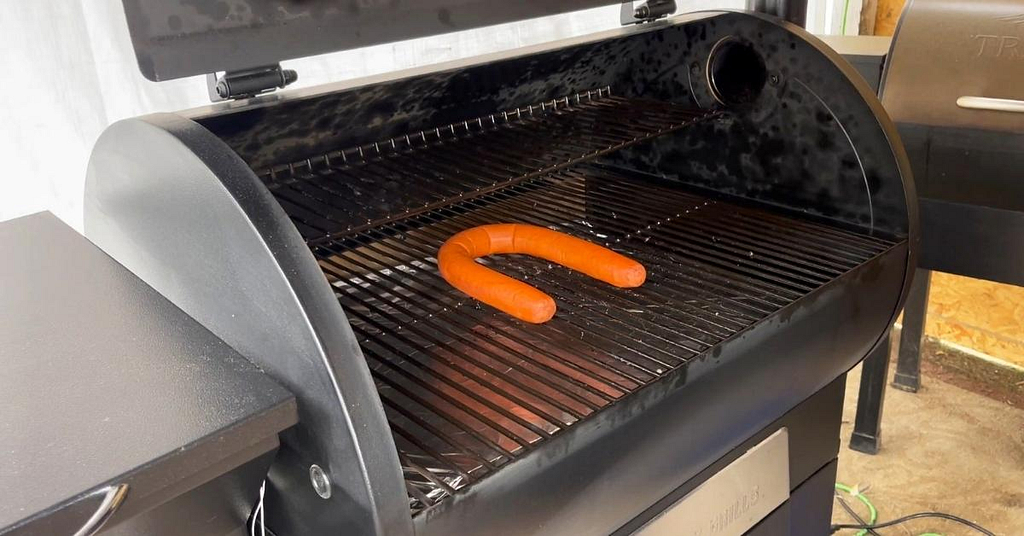 What Type of Sausage Is Best for a Smoked Sausage Recipe?
Smoked sausage is a highly versatile dish, and a lot of this comes down to the type of sausage that you use. Each type of sausage is prepared and spiced differently. Knowing how to smoke sausage can open you up to a ton of options because most sausages will require the same process.
For standard smoked sausage, many people tend to focus on Italian sausage. Italian sausages come in a collection of different flavors, including spicy and sweet. These sausages can be great for many different recipes.
Other sausage options include bratwursts, breakfast sausages, sausages from different protein sources (pork, turkey, chicken, etc), and more exciting options, like chorizo and kielbasa.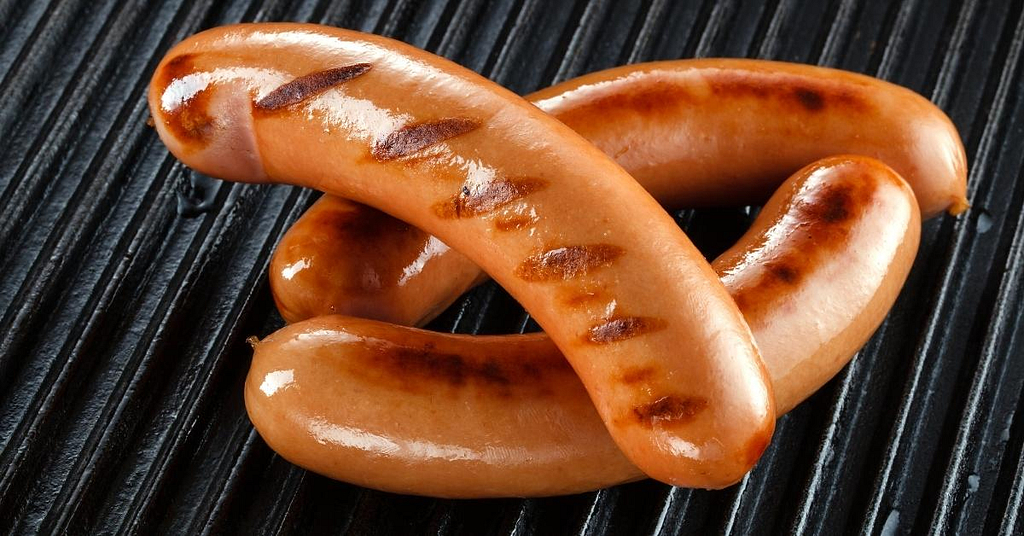 How to Smoke Sausage on a Pellet Grill
When you learn how to smoke sausage, you might be surprised by just how easy it is to do. With a few short and simple steps, you can perfectly prepare smoked sausage for a variety of dishes.
Preheat the Smoker to 225°F
The first step when smoking sausage is to set the temperature of the smoker. For your Z Grills smoker, you want to set the temperature to 225°F. You must do this before any other step and ensure that the smoker reaches the temperature before you get started.
Place the Smoked Sausages Evenly on the Grill
After your smoker has reached the correct temperature, it is time to start cooking. You can do this by simply taking the sausages and placing them evenly throughout the smoker and closing the lid.
After 1 Hour, Check the Temperature of the Sausages
Let the smoked sausages cook for one hour. This should be a reasonable amount of cook time for your sausages. However, don't be surprised if they need a few more minutes. When the sausages are cooked fully, they will be 165°F. Once they reach this temperature, you can take them out of the smoker.
Allow the Sausages to Cool and Serve Them
Sausages are known for their juicy interiors, which means they do need time to cool. If you try to eat your sausages too soon, you are likely going to get splashed with the hot juice from the meat. Let the rest of the sausage for a few minutes before you dive in. Once they are cooled, serve them up!
Ways to Use Smoked Sausage
Smoked sausages can be served in several recipes. Many people enjoy smoked sausages by themselves, while others prefer to put them in a bun. Smoked sausages can also be wonderful when chopped up and served with sautéed vegetables. They also pair quite well with certain pasta or rice dishes. From jambalaya to smoked sausage and peppers, this is one protein that is always a tasty option!
How Do You Keep Sausages from Burning on the Grill?
Sausages are a delicious meal option, but only when they are cooked correctly. Burnt sausages can have unpleasant flavors, and it is likely to impact the texture as well. In order to avoid burning your sausages, there are three things to remember.
First, always cook your smoked sausages at an appropriate temperature. Avoid being tempted to turn the temperature up to cook them more quickly. Second, be sure to check on your sausages regularly and keep an eye on that temperature to avoid overcooking them. Third, rotate or flip the sausages if needed to ensure that they cook evenly.
What to Serve with Smoked Sausage
Smoked sausage can fit into plenty of recipes, but it also pairs well with several side dishes made on our Z Grills 700 Series. One exceptional pairing for smoked sausage is grilled peppers and onions. For those who are looking to add more flavor to their table, our grilled Mexican street corn is another tasty option. Anyone looking to bring a touch of balance to their table will enjoy pairing smoked sausage with grilled onions made with balsamic. However you balance your plate, your smoked sausages will make an amazing meal!