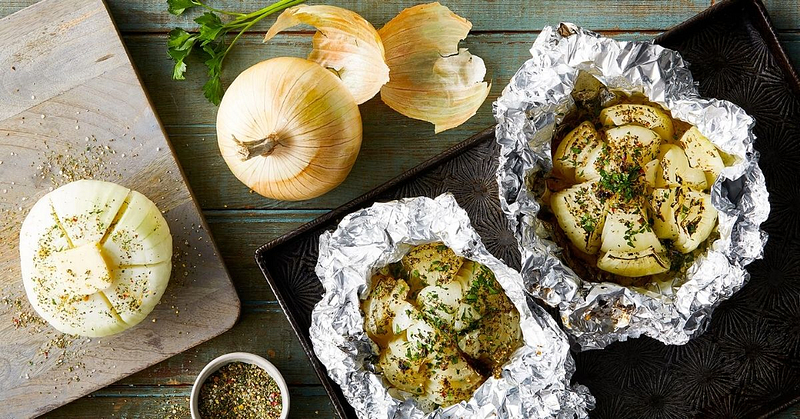 Grilled Onions with Balsamic
Onions are perfect for all grilling occasions. When char-grilled until tender, onions are the favorite accompaniment to a burger, brat, or other proteins.
Ingredients
4

medium onions, cut into 1" rings

1 

tablespoon 

avocado oil

3 

tablespoons 

extra-virgin olive oil

2 

tablespoons 

balsamic vinegar (preferably aged)

1 

tablespoon 

fresh oregano (finely chopped)

Kosher salt and freshly-cracked black pepper to taste
Instructions
Preheat your Z Grills wood pellet grill to 425 °F.

Baste both sides of each onion ring with avocado oil.

Grill slightly charred, about 3 to 4 minutes. Flip and cook an additional 3 to 4 minutes.

Transfer to a bowl, drizzle with olive oil and balsamic vinegar, add oregano, and season with salt and pepper to taste. Toss to coat and serve warm.