Smoked pork tenderloin makes a delicious meal, whether you're grilling for a weekday dinner with your family or a weekend barbecue with plenty of friends.
With a sweet and smokey kick from applewood pellets, this smoked pork tenderloin recipe gains even more flavor from a honey apple marinade.
Add a header to begin generating the table of contents
How to Choose the Perfect Pork Tenderloin
If you're new to grilling pork, picking out the right pork tenderloin for this recipe might seem overwhelming. Don't worry. Here's some advice for choosing a great cut of meat.
Look at the Color
When choosing a cut of meat for this smoked pork tenderloin recipe, you want to avoid any meat that looks pale or has dark spots, especially on the fat.
Instead, opt for a piece of meat that looks pinkish-red in color with some white marbling throughout.
Pork Tenderloin is NOT the Same as Pork Loin
You cannot substitute pork loin for this smoked pork tenderloin recipe. They are entirely different cuts of meat from different parts of the pig. The biggest difference is that pork tenderloin is considerably smaller, so it cooks faster than pork loin.
Know How Much You Need
As a general rule, about one-third to one-half of a pound of pork tenderloin is adequate to feed one adult. For this recipe, we'll use two pork tenderloins (about one pound each) for four adults.
Equipment and Ingredients for Smoked Pork Tenderloin
Before we get to cooking, you'll need to gather your equipment and ingredients. Here's everything you'll need to make smoked pork tenderloin:
2 pork tenderloins, 1/2-1 lb each, silverskin removed
½ cup apple juice
3 tbsp honey, warmed
3 tbsp pork rub
¼ cup brown sugar
2 tbsp fresh thyme, chopped
½ tbsp black pepper
How to Smoke Pork Tenderloin on a Pellet Grill
Think of this smoked pork tenderloin recipe as the complete guide to smoking pork on a pellet grill. We'll cover everything you need to know, including what temp for pork tenderloin is the best.
Marinate the Pork Tenderloins
Your pellet smoker will give these pork tenderloins a delicious applewood smoked taste, but that's not the only place great flavor will come from.
This smoked pork tenderloin is also made great thanks to a simple marinade that consists of:
apple juice
warm honey
brown sugar
your favorite pork rub
fresh thyme
black peppers
Patience and timing are key here since you'll want to marinade your smoked pork tenderloin for 2-3 hours before grilling.
Preheat Your Z Grills Pellet Smoker
Once your pork is marinated, it's time to cook. But before you get grilling, you need to preheat your Z Grills pellet smoker.
For this smoked pork tenderloin, we'll be cooking it at 225 ˚F for about 3 hours with applewood pellets.
So, turn up the heat, close the lid, and pack your pellet grill with applewood pellets.
Smoke Pork Tenderloin
Once the pork tenderloins hit the grill, you're still going to need your patience. It will take the pork about 2 ½ to 3 hours to reach an internal temperature of 145 ˚F.
When the inside of the pork reads 145 ˚F, you can remove it from the grill. As tempting as it may be to slice right into those smoked pork tenderloins, you still need to wait.
Allow the pork to rest for at least 5 minutes before slicing and serving.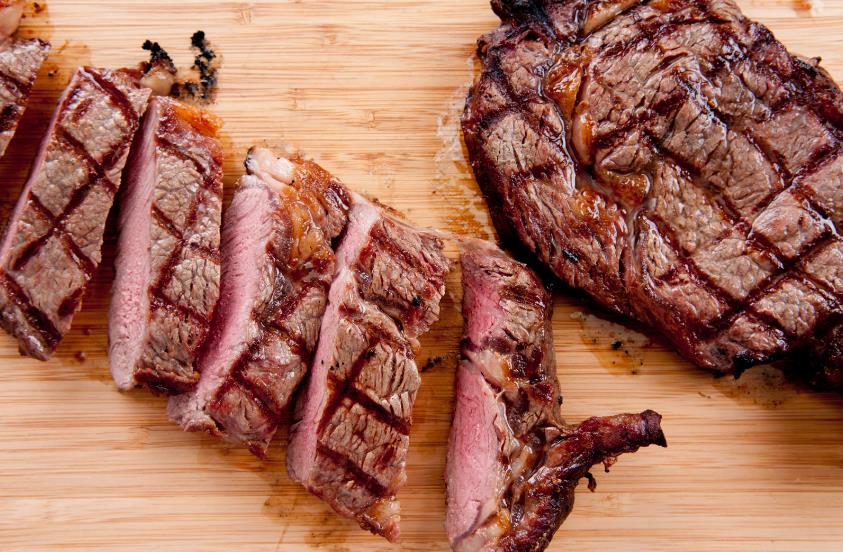 Best Times and Temperatures for Smoked Pork Tenderloin
When you smoke pork tenderloin, your goal is to reach an internal temperature of 145 ˚F, but there are many ways to get there. Although there are many answers to the question of what temp for pork tenderloin, here's the best answer.
The best temperature to smoke your pork tenderloin at is 225 ˚F. A low and slow method will deliver the flavor you want. This gives your pork time to absorb the smokey flavor, and it allows the fat to reduce.
At 225 ˚F, it will take your pork tenderloins about 2 ½ to 3 hours to reach an internal temperature of 145 ˚F.
What to Serve with Smoked Pork Tenderloin
This smoked pork tenderloin is so good that you could eat it by itself. But it tastes even better when served with sides like: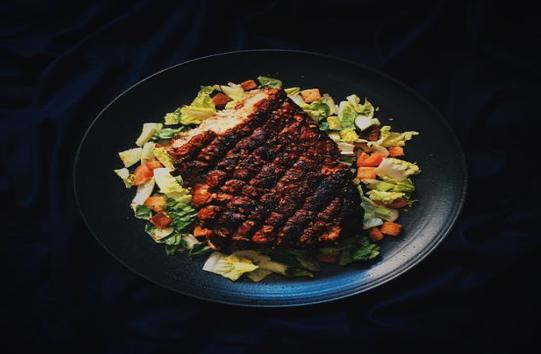 Smoked Pork Tenderloin
You'll love this smoked pork tenderloin recipe whether you've cooked it 100 times before or you're learning how to smoke pork tenderloin for the first time.
Ingredients
2

pork tenderloins, about 1 lb each, silverskin removed

½

cup

apple juice

3

tbsp

honey, warmed

3

tbsp

pork rub

¼

cup

brown sugar

2

tbsp

fresh thyme, chopped

½

tbsp

black pepper
Instructions
Create the marinade by mixing apple juice, warm honey, pork rub, brown sugar, chopped thyme, and black pepper in a large bowl.

Add the pork tenderloins to the marinade, turning to coat.

Cover the bowl with plastic wrap and put it in the fridge. Marinate the pork tenderloins for 2-3 hours.

Preheat your Z Grills pellet smoker to 225 ˚F.

Place marinated pork tenderloins directly on grill grates.

Smoke pork until the internal temperature reaches 145 ˚F. It will take about 2 ½ to 3 hours.

Once the internal temperature rises to 145 ˚F, remove pork tenderloins from the grill.

Allow them to rest for 5 minutes before slicing and serving.
Tips and FAQs for Smoked Pork Tenderloin 
Now you know how to grill the perfect smoked pork tenderloin every time.
But it's still normal to have questions. Here are some FAQs and the answers you need.
1. Why is my pork tenderloin tough?
Pork tenderloin is a cut of meat that is generally praised for its tenderness. If your pork tenderloin is tough, it was probably cooked at too high heat. Try our low and slow method of smoking pork tenderloin for guaranteed tenderness.
2. Should you spritz pork tenderloin while cooking?
Spiritizing meat on the grill is a method that can help preserve moisture, but the fluctuating temperature of opening the lid frequently can do more harm than good. For our smoked pork tenderloin recipe, we do not recommend spritzing the pork tenderloins.
 Now it's your turn! Your questions and suggestions are welcome here. Tell us your thoughts in the comment section below.
Spanish Solomillo Iberico Bellota Corn-Fed Pork Tenderloin – approx. 0.8 pounds – Imported From Spain
The tenderloin is located in the back, between the hams and the backbone. It has an incredible flavor and texture. Delicate, buttery and mouthwatering. The most tender of cuts of all.
INGREDIENTS: Raw Iberico acorn-fed pork tenderloin. ALL NATURAL. GLUTEN FREE. NO GMO.
This cut comes from a free range Ibérico de bellota pig, an original breed from Spain. Limited production based on the acorn season.
Sear or grill no more than medium rare to prevent it from drying out. Slice it into medallions or steaks drizzled with a light sweet or sour sauce.
McCormick Organic Pure Ground Black Pepper, 12 oz
USDA Certified Organic; Non-GMO Project Verified
Finely ground organic black pepper for accenting flavor in your favorite meals
Easy-to-handle bottle for refilling spice jars
Add a pinch to brownies or chocolate cake batter to enhance the rich chocolate flavor
From America's #1 Herb and Spice Brand
Note
This post contains affiliate links. Please read my full disclosure here: https://blog.zgrills.com/affiliate-disclosure/