Craving some delicious burnt ends but lacking the patience to smoke a brisket? If so, this amazing recipe is definitely worth a shot. Hot Dog Burnt Ends is an easy-to-make meal that you'll be done preparing in less than 2 hours. What makes the process even more pleasing is grilling with a Pellet Grill. Pellet Grills are modified in such a way that your meal is kept at a precise temperature of choice, allowing you the freedom of entertaining your close pals while cooking. Today's article is centered on giving you a step-by-step recipe on how to make Hot Dog Burnt Ends. We're sure it will leave you and your guests in "la-la land" after each bite. 
Add a header to begin generating the table of contents
Do Burnt Ends Taste Burned?
Many people seem to be concerned about the name "burnt ends" so we should definitely clarify that. Burnt ends do not taste burnt unless it is overcooked.
What are Hot Dog Burnt Ends?
Hot Dog Burnt Ends are essentially chopped ends of regular hot dog sausages. They are first grilled as a whole before the ends are chopped and cooked in a pot containing butter, sugar, and barbeque rub for 30 minutes. The idea is for the center of the sausage to be juicy and well-flavored while the outside of the sausage will be well toasted. In turn, it is very appetizing.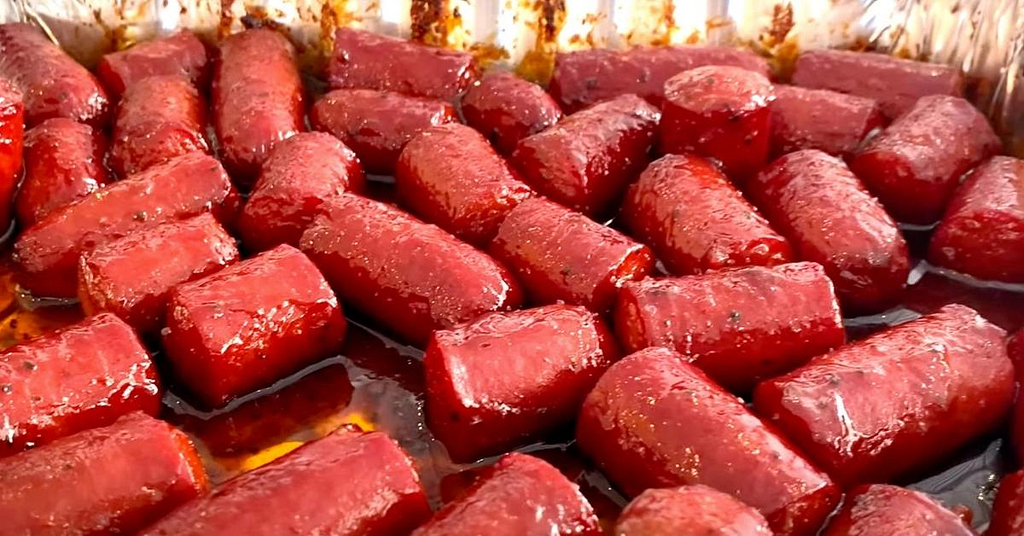 What Type of the Hot Dog is Good for Hot Dog Burnt Ends?
Choosing a hot dog depends on what you are looking for, and pick the one that does not come with smoked flavor. For a healthy meal, steer clear of big fat dogs, salty dogs, brands with high sodium or nitrate content, and go for organic hot dogs, always read the label!
You can also serve the Hot Dog Burnt ends with a variety of side dishes, you can check out more grilling recipes here.
A Z Grills pellet grill provides benefits such as effortless ignition, nice smoke flavor, wireless connectivity, wide temperature range, and, most importantly, easy to use. So go on and prepare your tasty Hot Dog Burnt Ends with ease using a Pellet Grill.
More Delicious Hot Dog Recipes
Looking for more delicious smoked hot dog recipes? Here're some most popular hot dog ideas for any main dishes:
Hot Dog Burnt Ends Recipe
The recipe we all have been waiting for is finally here. For convenience, we've split the recipe into different steps for a more thorough process. Let's list the ingredients that will be used for preparing this meal.
Instructions
Step 1: Prepare the Hot Dogs
Arrange your hot dogs in a pan.

Apply mustard/mayonnaise on both sides.

Then season with Lane's Sweet Heat rub to bring out the flavor.
Step 2: Setting up the Pellet Grill
Fire up your pellet smoker and preheat it to 225 °F.
Step 3: Smoke for 1 hour
Place the hot dogs on the grill and cook for an hour.

Close the lid and set the temperature up to 375 °F.
Step 4: Slicing the hot dog
To get your desired outcome, you have to slice them up, each hot dog producing about four pieces.
Step 5: Sauce the hot dogs
Add the hot dogs to an aluminum foil tray.

To the tray of hot dogs add a stick of butter.

A little quantity of brown sugar to get the graze on the surface.

Add a little bit of Lanes BBQ Kinda Sweet sauce.
Step 6: Smoke a Little Bit More
Put them back into the pellet grill for 30 minutes, and stir them every 5 minutes.
Notes
They are ready! Bring it out and enjoy your finger-licking delicacy. With each bite tasting better than the previous one leaving you craving for more.