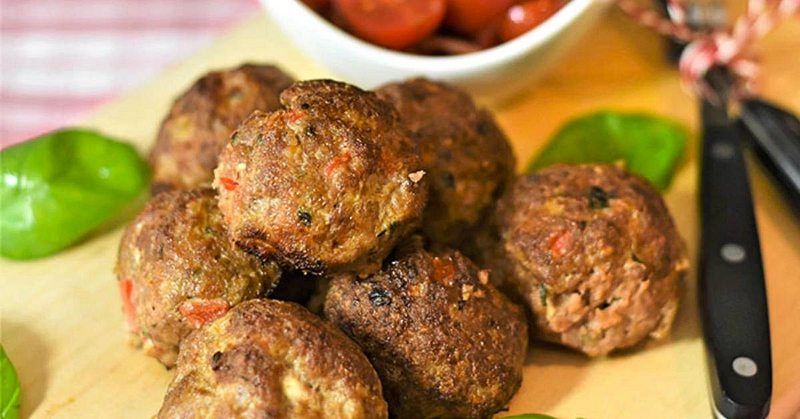 Spicy Sausage & Cheese Balls
Kick standard Sausage & Cheese Balls recipe up to a whole new level by adding some spice and getting them out on the smoker. Busting with flavor, these smoked spicy sausage & cheese balls are the perfect retro appetizer that everyone will love!
Ingredients
1

lb

Hot Breakfast Sausage

2

cups Bisquick Baking Mix

8 

oz 

Cream Cheese

8 

oz 

Extra Sharp Cheddar Cheese

1/4

cup 

Fresno Peppers (finely diced)

1

tablespoon 

Dried Parsley

1

teaspoon 

Killer Hogs AP Rub

1/2

teaspoon 

Onion Powder
Instructions
Prepare pellet grill at 400 °F.

In a large bowl, mix sausage, baking mix, shredded cheese, cream cheese, and remaining ingredients. Mix thoroughly until well incorporated.

Use a small scoop to portion the mixture into bite-size balls and roll gently inyourhands to shape.

Place sausage and cheese balls on a cast iron pan and cook for 15 minutes.

Serve with your favorite dipping sauces.