But they don't get that way by simply being thrown on the grill. Just a little finesse is needed if those little nuggets of deliciousness are to turn out perfectly every time. It's not difficult, it just needs a little care. Here's everything you need to know to cook the perfect wings.
Add a header to begin generating the table of contents
How to Choose the Best Chicken Wings
Every meal you make is better if you use high-quality produce and that includes wings. They're not expensive, so seek out the best and they must be fresh, not frozen. It's almost impossible to crisp up frozen chicken wings, there's too much moisture locked inside. Head to the butcher if you can, but quality wings from your local supermarket will work just as well.
Split your fresh wings into drumettes, wingettes, and tips, and forget about the tips – there's zero meat on a wingtip, although you could make stock or gravy with them. If you have the time, chill the prepared wings in your refrigerator for three hours or more, they'll dry out in the cool atmosphere and make crispy heaven achievable. Overnight won't hurt.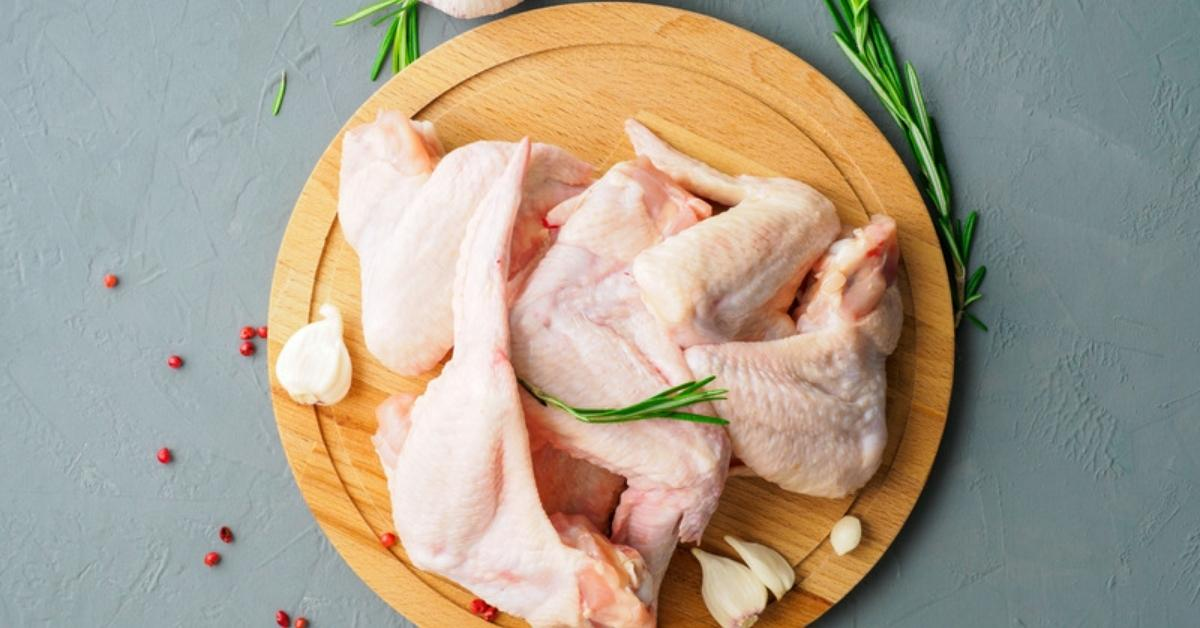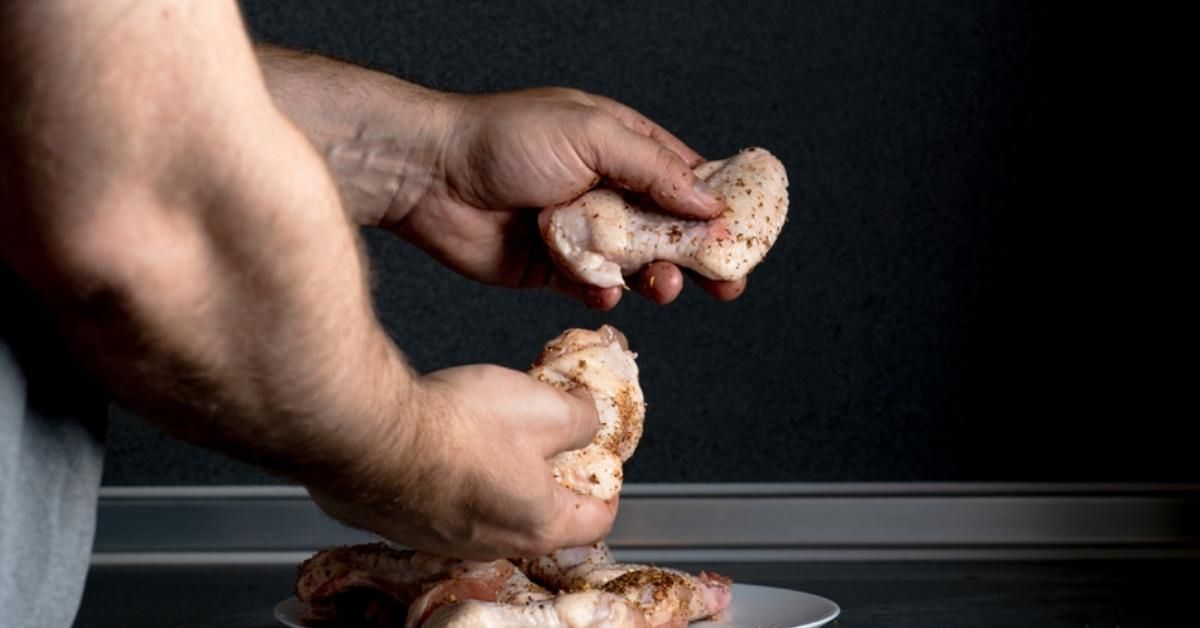 The Best Wood Pellets for Grill Chicken Wings
Any good quality wood chip will do at a pinch but wings are good at absorbing flavor so you would do well to experiment. Many think that fruit woods are the way to go or the complexities of taste produced by a subtle mix. If in doubt go for applewood pellets, they're always a winner in the chicken wing stakes.
What Temperature and How Long Should I Grill Chicken Wings?
You'll want to cook wings at 375F, but make sure you preheat the grill for 15 to 20 minutes to make sure it's up to temperature. Cook the wings for 35 minutes, turning once and at the end of cooking time, their internal temperature will have reached between 175F and 180F.
This is the time to toss them in your sauce of choice and then let rest. Resting meat is the easiest thing in the world, improves the succulence and flavor no end, and is forgotten by many. Ten minutes is all that's needed but it will make all the difference. You can check out our article on smoking times and temperatures chart to learn more.
Experiment with Your Sauce
Where do you begin? Chicken wings are built for sauce. They are good naked, but coated in a luscious sauce they are a taste bud sensation. Here are just two suggestions:
Classic Buffalo Sauce for Grilling Chicken Wings
Buffalo sauce is always a favorite and is a cinch to make.
You'll need the following ingredients:
6 tbsp unsalted butter
1 clove of garlic, minced
¼ cup plus a little more of cayenne pepper sauce (Frank's is a good brand)
¼ tsp kosher salt
½ tsp onion powder
½ tsp chili powder
¾ tsp sugar
A few turns of freshly ground black pepper
All you do is heat the butter and garlic until the butter is melted and the garlic softened. Then add all the other ingredients, set aside, and keep warm. I said it was easy.
The Best BBQ Sauce for Grilling Chicken Wings
This is another sauce that is very easy to make and very, very mouthwatering.
Ingredients:
1 ½ cups tomato ketchup
4 tbsp white wine vinegar
5 tbsp dark brown sugar
2 tbsp molasses or black treacle
3 tbsp honey
2 tbsp vegetable oil
1 tbsp Worcestershire sauce
½ tsp mustard powder
1 ½ tsp smoked paprika, sweet or hot
Freshly ground black pepper
Are you ready for the instructions? Put everything in a pan, bring to a boil while stirring, and simmer for five minutes. That's it!
There are so many great sauces for grilled chicken wings, an online search will bring up dozens, but it's likely you or your family will already have (or soon find!) a favorite. Follow these tips, say goodbye to disappointing chicken wings, and enjoy a culinary delight every time you put wings on your pellet grill!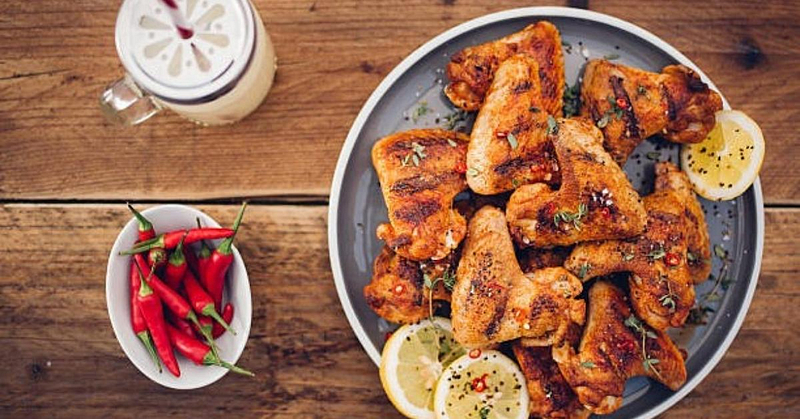 Lemon Pepper Grilled Chicken Wings
Once you've tried this grilled chicken wings recipe, you will never fry wings again! They are coated in lemon pepper seasoning, grilled to perfection, then tossed in lemon pepper butter. Easy and addictive.
Equipment
Z Grills 550A Wood Pellet Grill

Z Grills OAK Wood Pellets
Ingredients
2 1/2

pounds

party wings

1

tablespoon

vegetable oil

1 1/2

teaspoons

lemon pepper seasoning

4

tablespoons

butter

1

piece

Lemon slices for garnish
Instructions
Preheat your Z Grills pellet grill to 375 °F.

Place chicken wings in a large mixing bowl. Toss wings with vegetable oil and lemon pepper seasoning.

Put the wings in a single layer on the grill and cook for about 20 minutes.

Flip and cook for another 15-20 minutes, until an internal temperature of 165 °F is reached.

Toss cooked wings with melted butter and lemon pepper seasoning.

Garnish with lemon slices and serve immediately.
The Best Chicken Wings Recipe in Z Grills