With the holidays quickly approaching, gift-givers everywhere are racking their brains for the best presents to buy for the grill lovers in their lives.
Lucky for you, we've got the complete holiday gift guide for the best grill-themed gifts to give this holiday season. And they come in a variety of price points, so you can spoil your loved ones with the best grilling and smoking gifts this year or simply check that grill master off your list.
Add a header to begin generating the table of contents
The Best Smokers to Gift
Without a doubt, a brand new, shiny Z Grills pellet smoker is the best gift you could possibly give to a griller. Here are the best smokers to watch out for.
When it comes to grand gesture gifts, you cannot go wrong with the Z Grills Newest Multitasker 11002B Wi-Fi Pellet Grill. The Z Grills Multitasker 11002B is a big-ticket item reserved for those truly special people in your life (or splash out on yourself, you deserve it after this year!). This advanced pellet smoker with Wi-Fi technology will have you spend less time guessing and more time enjoying your grill. It delivers our largest cooking capacity yet for boundless grilling creativity. Advanced features include two stainless steel meat probes, a rear-exhaust system, super smoke mode, fan-forced convection airflow technology, and more.
Explore more next-gen features of the Multitasker 11002B that will change the way you—or your loved one—cook, and have your best Christmas yet.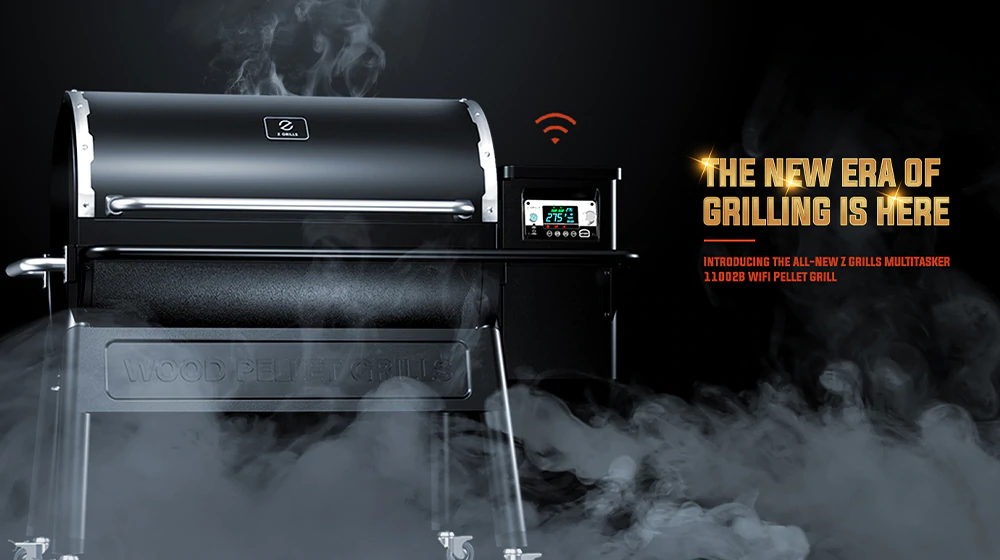 The Z Grills 1000 Series pellet smokers are best-selling beasts for a reason. The grill lover in your life is sure to appreciate a Z Grills 1000E Pellet Smoker, which features tons of grilling space with three tiers of grates. The thick stainless steel lid provides stellar insulation for accurate and steady temperatures, regardless of the weather. And with cooking temperatures that range from 180° to 450 °F, the 1000E is a powerhouse of unmatched versatility.
Although you'll want to stick with the 1000 series for the highest quality grill in this holiday grilling gift guide, the Z Grills 700D4E Pellet Grill isn't a bad choice at all. It has great temperature control with PID technology, dual-walled construction, and a built-in pellet cleanout system. If that weren't enough, the LCD screen with not one but two meat probes is sure to impress.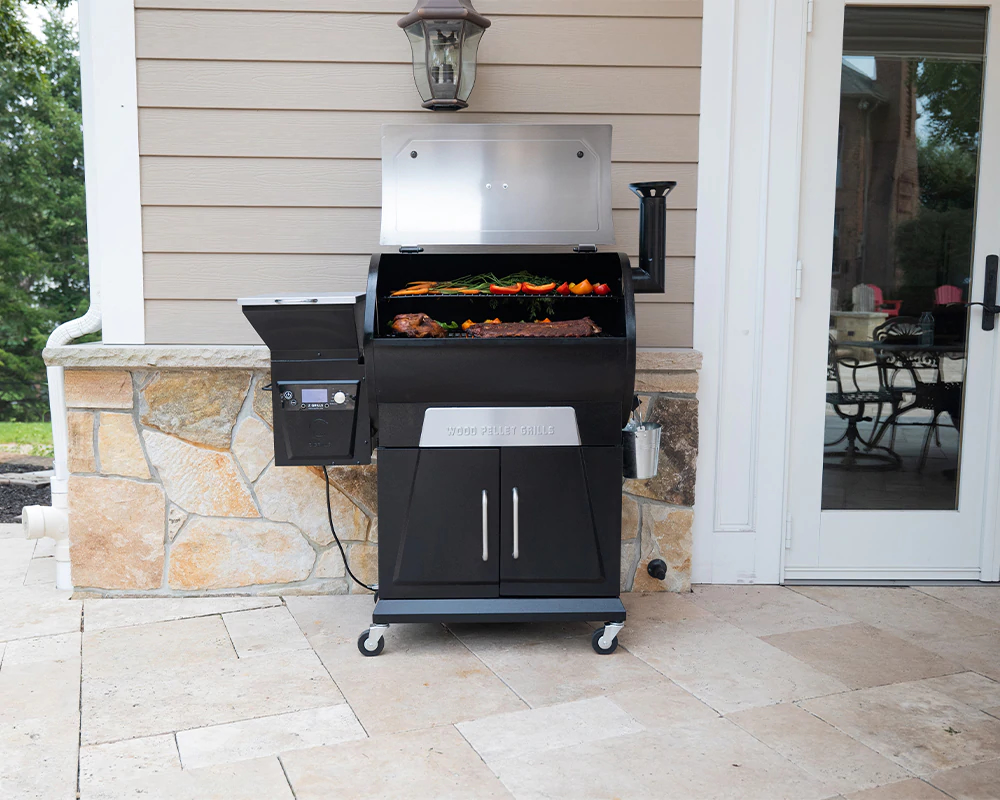 The Z Grills 450B Pellet Grill is one of the best budget grills on the market. It has intuitive digital controls, unmatched temperature consistency, and heavy-duty solid steel construction. This model also features a PID controller for steady temperatures and a pellet cleanout system.
While the 450B is an affordable, compact grill, the Z Grills 600D3E Wood Pellet Grill is an elite option that will make any grill master feel like their dreams have come true. This model features a PID controller, stainless steel construction, an enclosed storage cabinet, and direct flame access through a fire door for easy flame searing. The Flame Elite pellet grill is sure to delight.
Surprise your loved one with a Pellet Grill Blind Box. You won't know which pellet grill is inside the box. But we promise it will be a spooktacular one!
The Blind Box features all-new models that are being released first to Blind Box fans as well as our fan favorites and classic models, all equipped with a PID controller and the best features to achieve superior wood-fired flavor. If you are looking for an exciting gift for a loved one, then this Blind Box is it!
Gift these Grilling Tools
Now, every pellet smoker enthusiast needs the right tools to perfect their craft. So, consider getting your grill master one of these tools.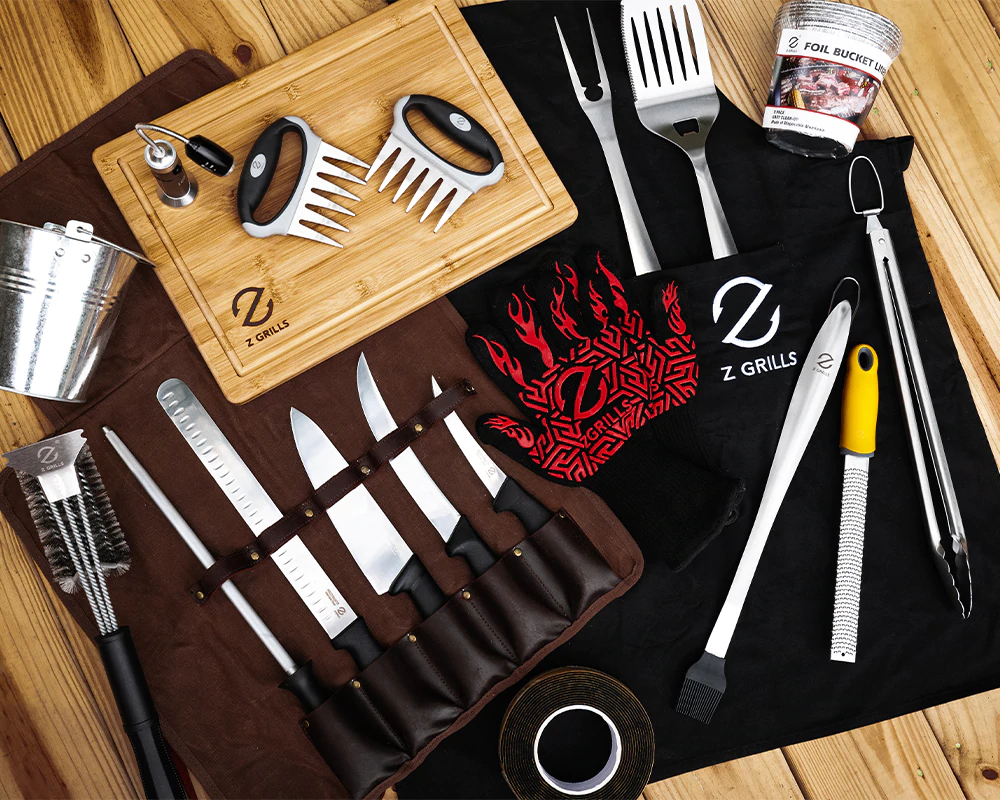 Great BBQ shouldn't be limited to great weather. Your griller can preserve precious heat, cut down on pellet usage, and protect the grill's exterior with this thermal blanket. It's safe to use in the snow and sleet.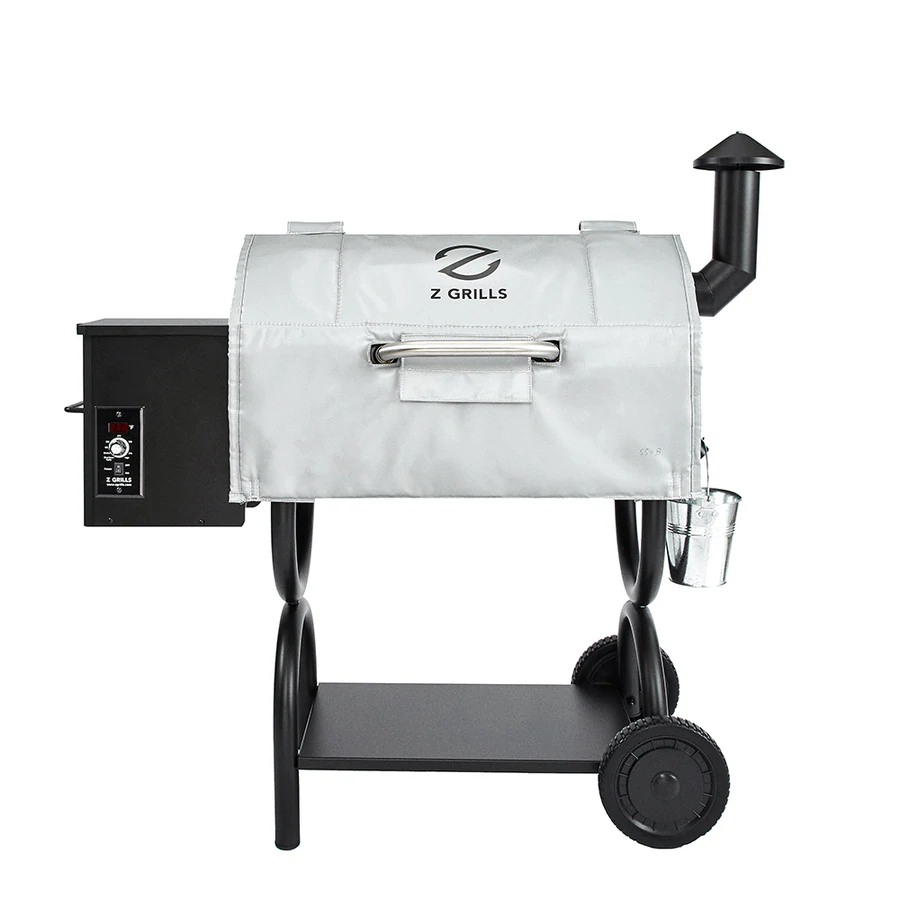 This stainless steel Hexagon Tube Smoker is compatible with all grills and smokers, including charcoal, gas, and electric. It provides extra smoke for up to 5 hours, leaves no residue behind, and is extremely versatile.
Shredding meat can be a tedious task, but with these Bear Paw Shredder Claws, anyone can rip through meat in a matter of seconds—and have fun doing it.
These BBQ Grill Mats are the perfect gift for anyone who loves grilling and hates clean-up. The non-stick and heat-resistant design keep food from sticking to your grill while letting the searing temperatures come through.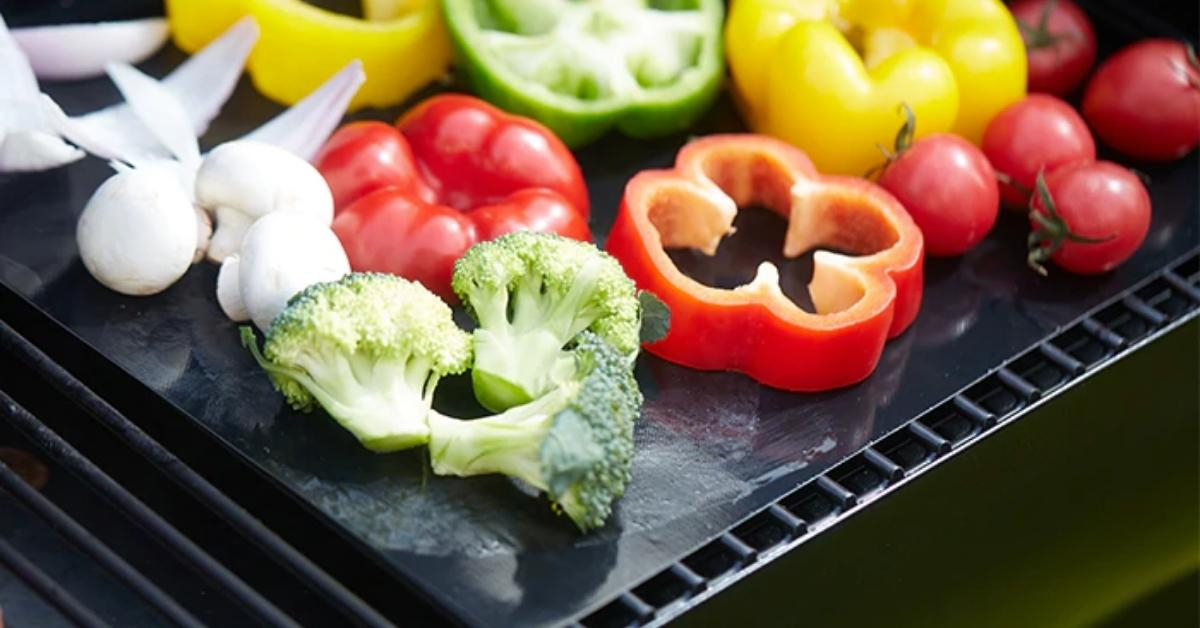 A great Grill Brush is another must-have tool for any grill master. This one is made of stainless steel and comes with a scraper with flat and indented sides to get in all the nooks and crannies.
You can't go wrong with getting some high-quality wood pellets. Oak, hickory, and apple are all great flavors, and you can always try a variety pack if you can't choose!
Extra Shelves for Convenience and Ease
At Z Grills, we offer front shelves for our grills to make grilling even more enjoyable. Consider getting a shelf for the 700 series or 1000 series so your grill master can keep all they need in reach.
Buy Your Loved Ones the Perfect Grilling Gifts
You can use this guide this year and the next to inspire your gift-giving ideas. And it doesn't end here! There are tons of Z Grills products that your grill master will love to have at the next BBQ.
When in doubt, you can always gift the grill-lover in your life a Z Grills Gift Card, so they can decide which grills, accessories, and tools they'd love to have this year.
More Holiday Gift Ideas