The season of giving is officially upon us. Are there a few barbecue enthusiasts on your shopping list this year? Z Grills has got you covered. We've created the ultimate list of cool gift ideas for every BBQ and grilling enthusiast on your list, from grills to cooking tools and gift cards and more. The giftees will open up the door to a more flavorful world and incredible food with any of the products below.
Add a header to begin generating the table of contents
Z Grills Pellet Grill
This year give them the gift of wood-fired flavor that they will never forget! A pellet grill gives foods that primal flavor of real wood while is as easy to use as grilling with gas. It's become the hottest trend on the BBQ and grilling scene.
Fueled by natural hardwood pellets, the Z Grills pellet grill delivers real wood-fired barbeque that any griller will be obsessed with. It's the ultimate grilling machine. On one Z Grills pellet grill, you can grill, smoke, bake, roast, sear, braise, barbecue or char-grill to perfection. A Z Grills pellet grill will open up a world of cooking possibilities for your pit master.
With digital temperature control, there is no need to stand out in sleet and snow to babysit the grill. All you have to do is turn it on, set the temperature, and let it work while you play. And thanks to the convection heating technology, food will come out perfectly cooked with natural wood-fired flavor every time without flare-ups.
All in all, a gift of a pellet grill is sure to be a Bonafide hit this year!
After deciding what to give, now let's get down to the real question – of all the Z Grills pellet grills, which pellet grill to buy?
1. For the pellet grilling beginner, the Z Grills Basic Series Pellet Grill is the ideal gift choice
Created for the beginner, the Z Grills Basic Series Pellet Grill is as simple to use as a kitchen oven, yet provides mouthwatering, wood-fired taste. With the ease of filling a pellet hopper and flipping a switch, the pellet grill creates great barbecue with the same smoky flavor of professional log-burning grills, but without the hassle of stoking coals. It comes standard with precise temperature management and 8 cooking options. No matter which cooking option is used, the results are deliciously consistent every time. The basic series also includes some deluxe features including a PID controller and searing option for a more diversified grilling experience.
2. For the pellet griller who grills daily, you won't go wrong with the 700 Series Pellet Grill
Not too big, not too small, extremely hot, and just right. With 694 square inches of grilling surface, the 700 series pellet grill is great for everyday, family grill or for hosting a barbecue party of 6 to 8 people. This size offers more options to cook different types of ingredients for family meals at once. With two whole chickens sitting on the grates, for instance, there is still plenty of room to grill corn, potatoes, greens, and more. Bake or roast, grill or smoke, the 700 series 8-in-1 grill will serve any BBQ purpose. This means that special BBQ enthusiast on your shopping list can try new recipes and new flavors every day!
3. For the pellet smoker who loves to host a feast, the Z Grills 1000 Series Pellet Grill will be his new fave
The Z Grills 1000 series pellet grill is currently our largest grill. Your pitmaster can bring in all the guests he wants because the 1000 series can handle the largest feast. It offers 3 tiers of porcelain-coated grid construction, totaling 1060 square inches of cooking surface. There is enough space to cook 6 briskets, 12 racks of ribs, or 10 chickens. The 1000 series infuses real wood flavor to foods, no matter which one of its 8 cooking styles is employed. Then, when the smoking ceases, clean-up is a breeze with a unique ash cleanout system.
During our Christmas Sale, you can buy Z Grills pellet grills at low prices, get mysterious gifts, enjoy discounts on accessories, and more!
See how the giftees reacted when they received our pellet grill:
https://www.instagram.com/p/CFcM7Y0FYJJ/
https://www.instagram.com/p/CGpgPy-g8z4/
https://www.instagram.com/p/CHx0soeFLhm/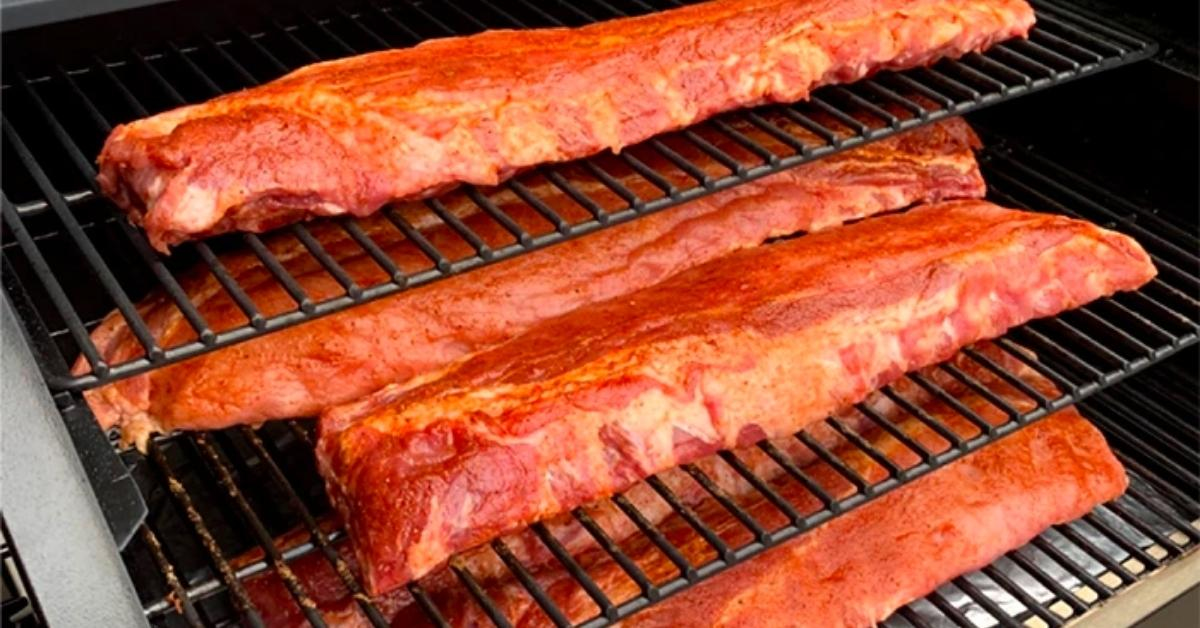 Wood Pellets
Wood pellets are the fuel and flavor source of pellet grills and smokers. They are must-haves for pellet smokers. Made from all-natural hardwood, Z Grills wood pellets infuses mouthwatering flavor and wonderful wood smoke aroma into every piece of food you put on the pellet-fired grill. They are environmentally-friendly and produce very little ash or smoke, leaving just clean burning fire.
Wireless BBQ Thermometer
The Z Grills Wireless BBQ Thermometer is the answer to perfectly grilled food, every time. This app-connected thermometer monitors food doneness during cooking and notifies you on your smart device once it has reached the perfect temperature to serve even you are 160 ft away.
Stainless Steel Work Table
A Z Grills stainless steel work table is the perfect addition to any backyard, kitchen, garage, or basement. Constructed from sturdy, sleek stainless steel, this work table is wonderful for both food preparation and display. A smooth work surface is ideal for preparing and processing sauces, meats, and vegetables, and is large enough to complete most arts and crafts projects. The work table is especially useful for those who love cooking outdoors, offering that much-needed space to prepare your BBQ masterpiece.
Grilling Tool Set – 4 Piece
This complete set of barbeque accessories is an ideal gift for any avid griller or cook. It is perfect for birthdays, Christmas, wedding showers, Thanksgiving, as a housewarming present, and more. The set includes all the main tools every griller needs for a successful cookout. Flip hot dogs or burgers with the spatula or tongs, check the steaks with the fork or glaze meat with the basting brush. And a bottle opener on the spatula keeps your buzz going.
Heat-Resistant BBQ Gloves
The Z Grills Heat-Resistant BBQ Gloves provide maximum and comfortable protection whether you are cooking indoors or outdoors, lifting hot pots & pans, smoking meat, or moving racks. Heat-resistant up to 1472 °F, they are perfect for BBQ, cooking, grilling, baking, microwaving, and more. Give a pair of Heat-Resistant BBQ Gloves to protect your grillers and let them handle high-heat tasks safely like a Pro!
Cast Iron Grill Press
The Z Grills Cast Iron Grill Press is a handy tool that makes grilling easier, faster, and healthier. It can be used to press away unwanted excess fat from your meat and serve up healthier grilled foods. It is also perfect for creating beautiful looking grill marks on steaks, chicken, or vegetables and keeping bacon from curling up.
Bear Paw Shredder Claws
Easily grasp and shred pork, chicken, beef, and more with these ultra-sharp claws! It's like you have extension arms that are ultra-sturdy and sharp. They can also be used for lifting, shredding, pulling or assisting in carving any meat, even tossing salads. You'll never run out of uses for your Bear Paws.
Grill Cleaning Brush
Cleaning is one of the most important parts of grilling. It is a little bit tough, but not with our grill cleaning brush. The Z Grills stainless steel grilling brush makes it easy and effortless to remove food, grease, and debris from all types of grill grates. It's a wonderful gift for family and friends who have a gas, charcoal, porcelain, electric, or pellet grill.
Gift Cards
Still at a loss for what to gift? No worries. Our gift cards are here to help you out. Simply give them a Z Grills gift card and let them choose what their heart desires. The Z Grills gift cards apply to all Z Grills products – pellet grills, wood pellets, thermal blankets, BBQ tools, and more. They'll have the gift they've always wanted!
What's your favorite holiday gift? Let us know in the comment section below!