Tailgating grills allow you to enjoy the delicious grilled food you love at games and other exciting events. When you are tailgating, it is common to spend time with family and friends preparing and eating food in the parking lots for different events. To prepare for the ultimate tailgating experience, you will have to choose between pellet grills, charcoal grills, kamado grills, electric grills, gas grills, hybrid grills, and smokers.
Let's explore what these different grills can offer for your next tailgating party!
Add a header to begin generating the table of contents
Pellet Grills
Pellet grills are a creation born from the growing interest in more cooking versatility and stronger, wood-smoked flavor. First introduced in 1985, pellet grills offer a completely controlled cooking experience that allows you to approach every meal a little differently as needed. Ideal for grilling and smoking, these grills are a great option for slow-cooking foods.
Pros and Cons
People love many things about pellet grills and a few things that make them a less ideal choice for some grill lovers.
They require electricity when used and depend on having wood pellets on hand if you want that delicious wood-smoked flavor. However, the benefits of pellet grills are hard to ignore. Not only do they offer exceptional flavor and convenience, but they also tend to require less attention and maintenance than other types of grills. Plus, they offer the versatility to grill, smoke, bake, and even roast, making them an all-in-one cooking solution.
The Best Pellet Grills for Tailgating
If you want to bring a great look and feel to your tailgating experience with a pellet grill, the Z Grills 200A portable pellet grill is perfect. With a portable, lightweight design, it offers wood-fired flavor, convenient cooking, and 8-in-1 cooking versatility that allows you to make everything from mouth-watering burgers and hot dogs to succulent ribs and brisket, all cooked to perfection on your terms. Plus, the Z Grills 200A offers a set-and-forget operation that frees up your time to enjoy the game and socialize with friends and family. Get ready to bring the unbeatable taste and convenience of a Z Grills pellet grill to your next tailgate. Check out Foodfindsasia's article on Best Portable Pellet Grill Under $500 In 2023.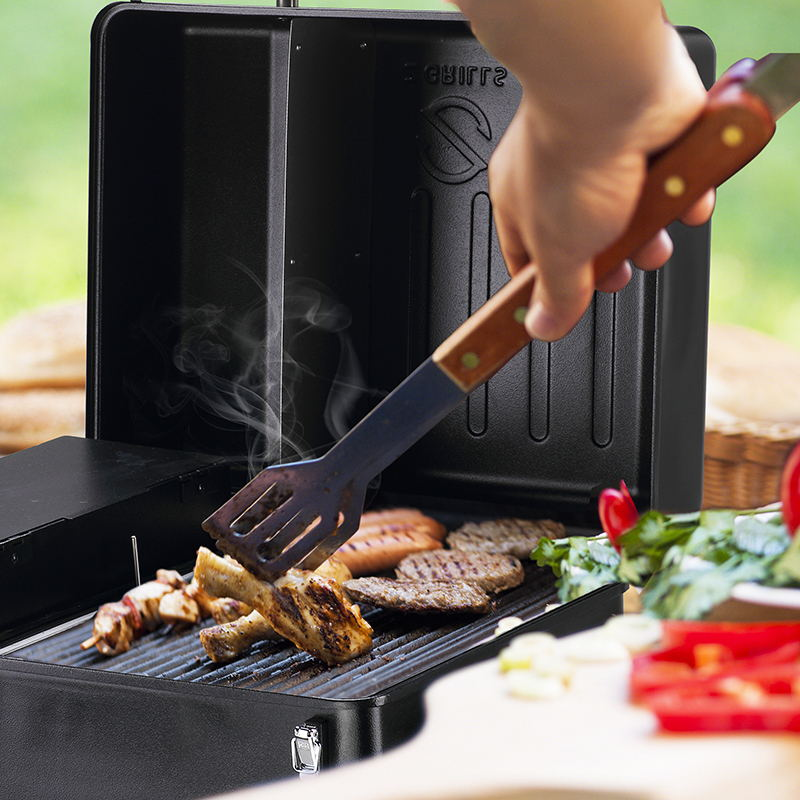 What Kind of Wood Pellets Should I Use?
Pellet grills offer one magical advantage over other grill types—wood pellets. The type of wood pellets you use can influence the flavor of the food and allow you to make delicious meals that differ in response to the pellets you choose. For the best experience, we recommend exploring different kinds of wood pellets, including apple wood pellets, oak wood pellets, and cherry wood pellets.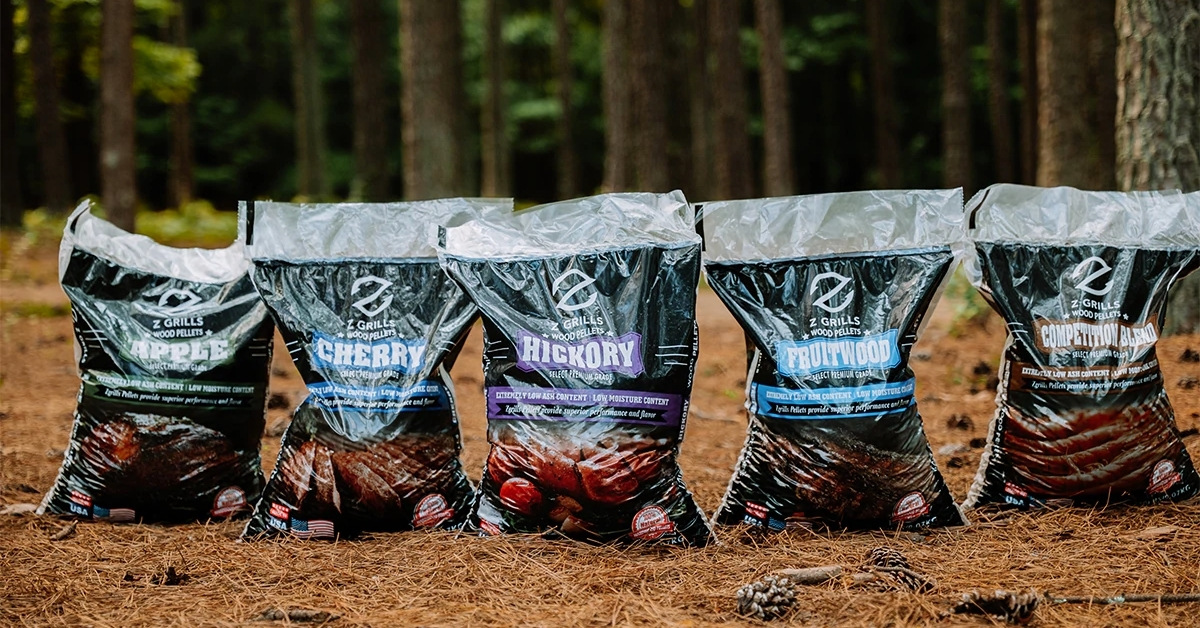 Charcoal Grills
These popular grills are known for using charcoal for cooking. First introduced in the 1950s, these grills are considered the classic backyard grill. Guaranteed to fill the air with a great smell and a throwback to simpler times, these grills are still very popular today, even with modern innovations slowly taking over.
Pros and Cons
A charcoal grill is a great investment, but it might not be the best investment for everyone.
Using a charcoal grill, you can count on a great smell, delicious flavor, and a simple setup. However, there are some downsides to using a charcoal grill.
For one, they can be challenging to use and may require more skill than other types of grills. Additionally, if you're not careful, they can easily cause flare-ups and burnt food. And to make matters worse, many areas prohibit using charcoal grills due to their association with fire risks.
The Best Charcoal Grills for Tailgating
Charcoal grills bring their own magic to a cookout, and the Weber Jumbo Joe Charcoal Grill (18-inch black) is the ideal model for your tailgating experience. Available for an affordable price and allowing you to easily cook burgers, brats, and more, this grill is an excellent entry-level option anywhere that allows charcoal grills.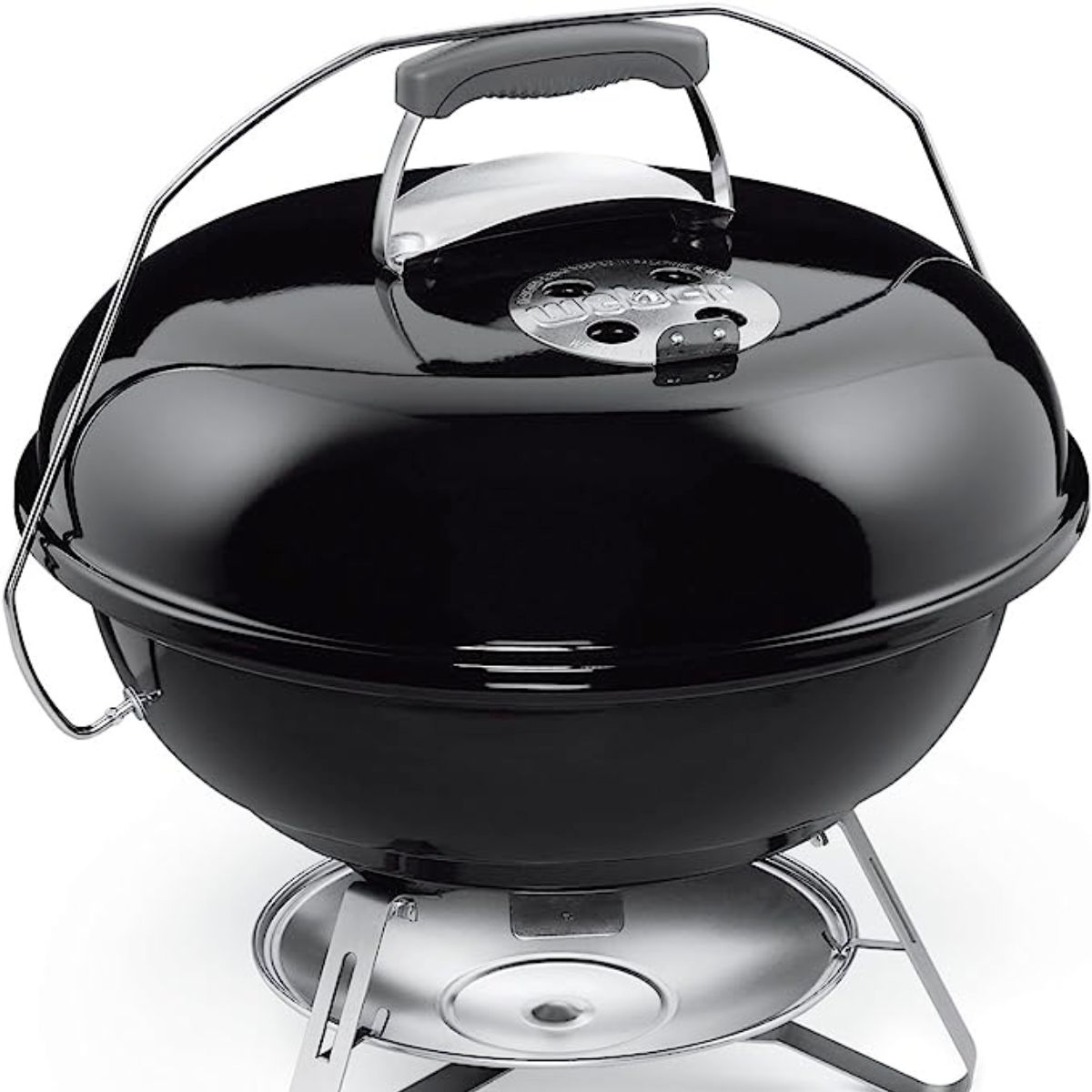 FAQs on Charcoal Grills
Why Do People Prefer Charcoal Grills Over Other Types of Grills?
There are three main reasons that people love charcoal grills—the smell, the flavor, and the ability to control heat. Every time you use a charcoal grill, you will receive that perfect barbecue smell that people love so much, and these models also offer a great grill flavor thanks to the ease with which they blacken meat and veggies. It takes some practice, but many people feel that charcoal grills offer more concentrated control over temperature if you know how to use them correctly.
Kamado Grills
First created in China, these grills have been in circulation for thousands of years. Although modern versions don't look quite like their historical counterparts, these grills are focused on ceramic cooking to create a flavorful experience that stands out from other grill types.
Pros and Cons
Kamado grills are not the most popular grills on the market, but they still have plenty to offer—for some tailgaters.
These types of grills are great for enjoying an energy-efficient cooking experience with well-balanced heat and can allow you to cook a wide variety of foods. However, they come with a learning curve and require you to maintain the food regularly to ensure everything cooks correctly.
The Best Kamado Grills for Tailgating
Kamado grills bring their unique touch to grilling, and the Char-Griller E16620 Akorn Kamado Charcoal Grill (in Graphite) is a wonderful place to start. Perfect for tailgating when you plan to feed a lot of people, this all-in-one barbecue station is easy to use, easy to clean and offers a 20-inch cooking diameter.
What Makes a Kamado Grill Unique?
The standout feature that really separates kamado grills from other popular models is the addition of ceramic. Since they use ceramic, they have historically been well ahead of other grill types when it comes to preserving heat and supporting long spans of cooking. The kamado grill has been refined throughout the years, but it is built on the same old-fashioned principles!
Electric Grills
The electric grill, commonly associated with the classic George Foreman grill that is still commonly used today, offers a way to grill food and is powered exclusively by electricity. First introduced to the market by a creator in Illinois, this popular grill type is great for grilling—especially in small spaces.
Pros and Cons
An electric grill allows you to grill with the power of electricity—but what is the experience like?
Electric grills can range in price, but some of them are quite cheap, which is great for cooking on a budget. People like them because they don't require charcoal or propane, but they do need to be plugged in to be able to operate. A good majority of them are also small, which is ideal for tailgating but is still not a match for every occasion.
The Best Electric Grills for Tailgating
Electric grills are favored for their convenient cooking spaces, and the Weber Q1400 Electric Grill is a model that has all of the essentials. Offering a 1560-watt electric heating element and 189 square inches of cooking space, this portable electric grill makes cooking easy no matter where you are. Perfect for plugging into your car and getting started, this model has been restyled to offer an even better grilling experience.
How Do Electric Grills Differ from Other Types of Grills?
Electric grills differ from other types of grills in one key way—they run on electricity. With these grills, you will need to be able to plug them into some kind of power source before you can start cooking. Electric grills offer a similar cooking experience to traditional grills, just one more way to make delicious meals.
Gas Grills
The gas grill was actually the original portable grill, and it has seen its fair share of changes throughout the years. First created in the 1940s and gaining further popularity in the following decades, gas grills allow you to cook using propane and natural gas. A backyard feature for many homes, gas grills are a common option for anyone looking to grill.
Pros and Cons
Gas grills offer convenience and style, but not everyone loves what they bring. What makes gas grills great and not-so-great?
A gas grill is a great way to cook without getting ash everywhere, and many people find them easy and convenient to manage because they stay at temperature. However, these grills are often criticized for not making that "true" barbecue flavor and limiting the art of grilling. Still, some people appreciate it for making grilling more accessible.
The Best Gas Grills for Tailgating
Any time you reach for a gas grill, you want to bring a classic brand you can trust—and the Coleman RoadTrip 285 Portable Stand-Up Propane Grill offers exactly that. Made for making delicious meals on the road, this travel-ready grill allows you to enjoy a complete grilling experience anywhere. This grill is available in different colors and offers three adjustable burners, this grill simplifies cooking and celebrating during your tailgating events.
FAQs on Gas Grills
What Are the Differences Between Natural Gas and Propane Grills?
Although natural gas and propane grills offer the same cooking experience, they differ in what they use to operate. Natural gas grills use natural gas, and propane grills use propane. Due to this difference, natural gas grills are considered more convenient because you can have an endless supply of gas at home. In contrast, propane grills require separate propane tanks, which are commonly available at gas stations and grocery stores. For tailgating, you will likely need a propane grill.
Can Gas Grills Be Used for Smoking?
The versatility of gas grills and consistent temperature means they can be used for smoking if you have the right accessories. However, it is important to know about the smoking experience. These grills offer might not quite live up to the power and flavor of a dedicated smoker.
Hybrid Grills
A hybrid grill is the perfect type of grill for those who can't decide between charcoal grills and gas grills. These modern inventions are fairly new to the market compared to other grill types and can offer great versatility. With a hybrid grill, you can choose to cook using your preferred method, allowing you to decide what works best for you.
Pros and Cons
With hybrid grills, there is a lot to love—but it isn't always a perfect experience.
Hybrid grills are designed to give you the best of both worlds, and they do. People love these grills because they allow them to choose how to cook. However, many people feel like these grills don't offer two great experiences, but essentially half of two different experiences. If you don't get the right brand, the experience might not work out how you want it to.
The Best Hybrid Grills for Tailgating
Hybrid grills offer the best of both worlds, and there are many great options on the market. For your next tailgating experience, we recommend the Char-Broil Gas2Coal 3-Burner Liquid Propane and Charcoal Hybrid Grill. This full-service grill offers plenty of cooking space, a hybrid cooking experience, and stainless steel burners for a great finish.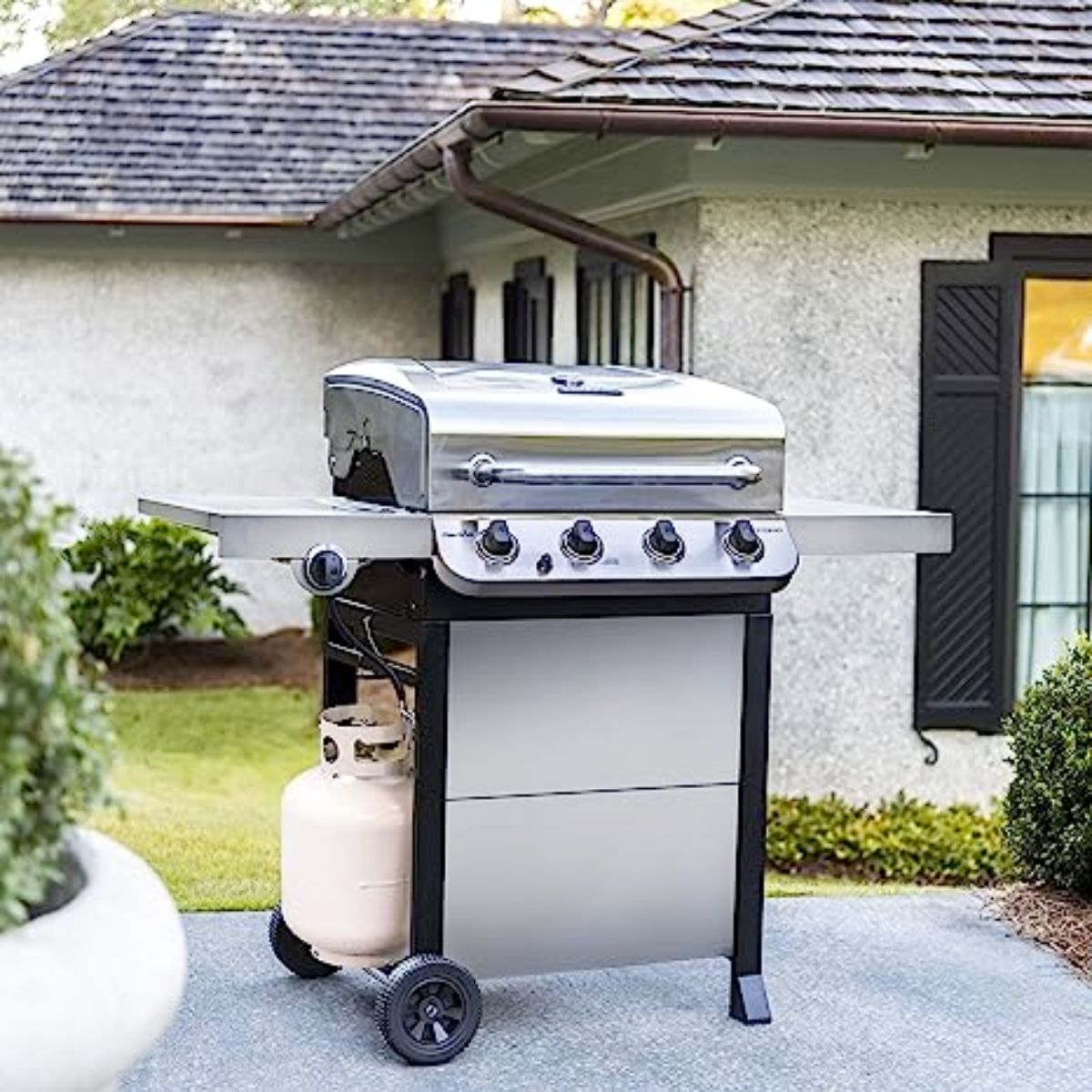 What Are the Benefits of Having a Hybrid Grill?
The benefit of having a hybrid grill is that it allows you to cook your food using your preferred method. Thanks to the hybrid experience that these grills offer, you can enjoy the flavor of charcoal cooking and the convenience of a traditional gas grill too. Versatile and all-encompassing, these grills are perfect for those who can't just pick one type of grill.
Smokers
Long before the invention of the modern smoker, smoked meat was a standard way to prepare food among ancient civilizations. Offering an irresistible flavor and the ability to make delicious and tender meat, smokers are still a prized addition to cooking all these generations later. Using smoke to flavor food gives it a taste unlike any other!
Pros and Cons
Smokers have stuck around for this long—what do people like, and what do they dislike?
Smokers are an excellent way to cook meat, and people appreciate them for the effects they have on both food and flavor. However, smokers require a fair bit of attention and possibly expose themselves to more carcinogens depending on your process.
The Best Smokers for Tailgating
Smoked meats and veggies are great for tailgating, and they are sure to get the people around you talking when you start using them. Invest in the Z Grills 11002B Wi-Fi Pellet Smoker for the ultimate tailgating session. Offering Wi-Fi controlled support, unmatched versatility, delicious flavor, and easy cleaning, this grill is made with a great design and high-quality materials.
FAQs on Smokers
What is the Difference Between a Smoker and a Grill?
A smoker cooks meat slowly using smoke, while a grill relies on a heated chamber to cook meat and veggies. Grills can cook more quickly than smokers and offer a more hands-on cooking experience.
Can I Use a Smoker for Grilling?
Depending on the smoker you purchase, you may be able to use a smoker for grilling. A dedicated smoker may not offer this, but some grills, like the Z Grills 11002B, will allow you to enjoy both with one simple device.
The Best Food to Grill at Tailgates
There are a lot of great foods that can be cooked at tailgates. To impress anyone who stops by your area, we recommend lemon pepper grilled chicken wings, stuffed cheesy smoked spaghetti meatball subs, and smoked lasagna!
Conclusion
When you want to start tailgating, you can choose between smokers, hybrid grills, gas grills, electric grills, kamado grills, charcoal grills, and pellet grills. For your next tailgate event, we recommend the versatile Z Grills 200A. While beginners might find an electric grill slightly easier, this model is easy for anyone to use and provides the kind of experience that experienced grillers love!