Rabbit is a delicious type of meat that has been enjoyed in families for generations. Some people make rabbit stew, and others prefer to roast rabbit—but one of the best ways to eat rabbit is actually to smoke it. With our beginner-friendly recipe, you can make an incredible smoked rabbit all on your own at home. Perfect for celebrating or just shaking things up, this is a recipe you will want to make again and again!
Add a header to begin generating the table of contents
How to Prepare the Rabbit for Smoking?
Smoked rabbit can be made with either a wet or dry brine. For this recipe, we recommend using a dry brine that consists of kosher salt, granulated garlic, and thyme. It is perfect for giving your smoked rabbit a truly amazing flavor and bringing out the juices that you will be craving the moment you finish your plate!
Carefully apply the brine to the inside and outside of the rabbit, then find a safe container to store it in the refrigerator. The rabbit should stay with the brine on for 12 to 24 hours. When the brine is done setting, remove the rabbit from the refrigerator and hit it with a little bit of pepper. Do not wash the rabbit after the brine or you may lose some of the amazing flavors it offers.
How to Make Smoked Rabbit with a Pellet Grill (Step-By-Step)
Smoked rabbit is one of the easier meals that you can make at home with a pellet grill and a little time. After one standard cooking session, you will have a smoked rabbit that is the perfect main course for any dinner, whether it is another night with the family or a special occasion.
Step 1. Preheat the Z Grills Smoker to 275F
To prepare your smoked rabbit, you must begin by setting up the smoker. Start by preheating your Z Grills Pellet Grill to 275F. For flavor that lasts, use your favorite fruit wood pellets.
With this recipe, we recommend cherry wood pellets.
Step 2. Place the Rabbit on the Grill
As soon as your rabbit has had time to rest in the brine and your Z Grills Pellet Grill is up to temperature, the cooking process can begin.
Spread out the rabbit on a rack and then place the rack on the grill. For accurate cooking, consider using a meat probe, so you know what temperature your rabbit is at while it cooks. This will allow you to stop cooking at the perfect internal temperature.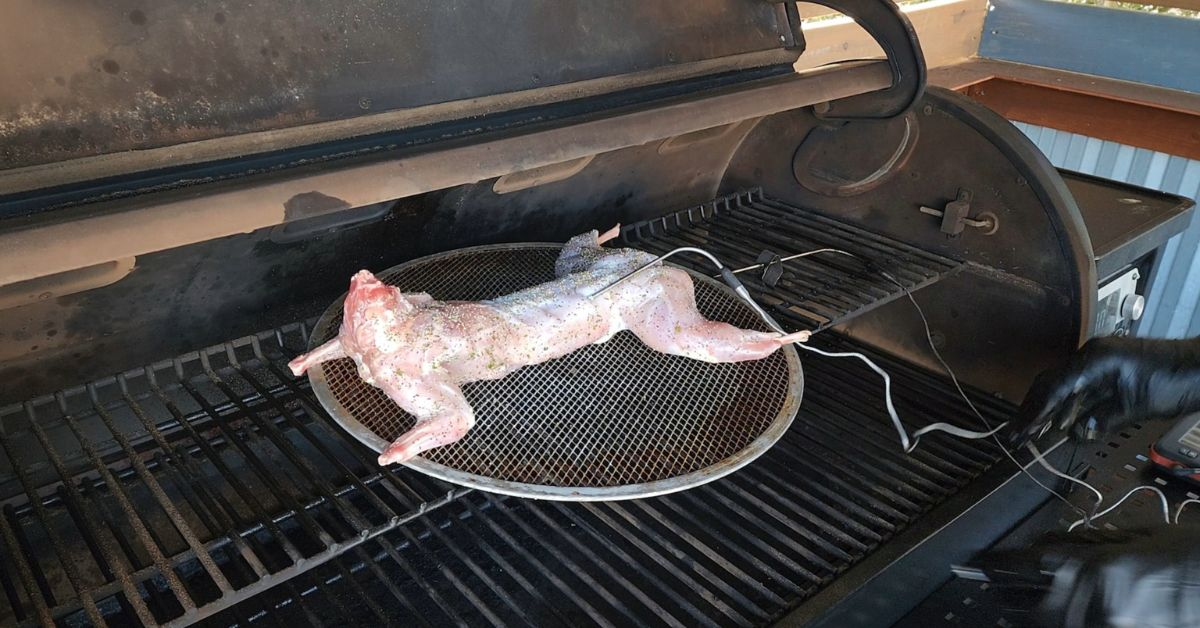 Step 3. Smoke the Rabbit at 275F for 1 Hour and 30 Minutes
Allow the rabbit to cook in the smoker at a temperature that falls between 250F and 275F. In most cases, the cooking process should take roughly 1 hour and 30 minutes. The rabbit is considered done when it reaches an internal temperature of 165F.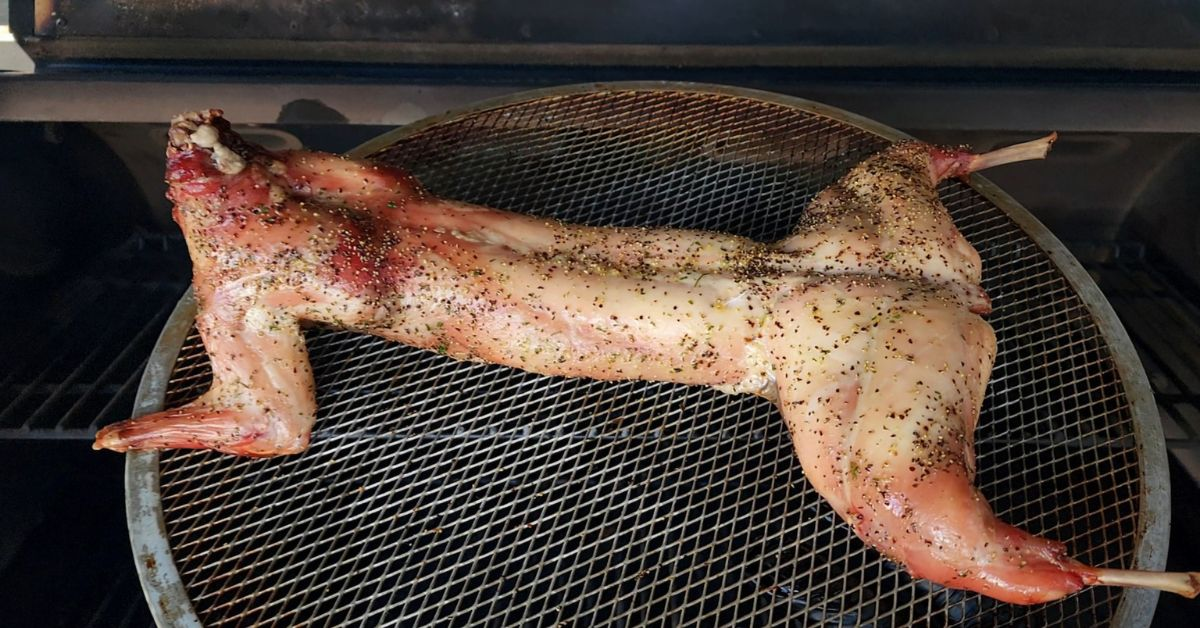 Rest for up to 10 Minutes!
As soon as your rabbit reaches an internal temperature of 165F, it is done cooking. Remove the rabbit from the smoker, and allow it to rest for 10 minutes before carving it up and serving it. For a great meal, be sure to add some amazing sides.
When your rabbit is finished, it should have a browned exterior and a delicious earthy aroma that wafts across the room. This recipe is perfect for evening meals and celebrations, but to get that ideal finish, you will want to use the Z Grills 11002B Wi-Fi Pellet Grill. Our 11002B offers superior temperature control with Wi-Fi connectivity, which means you can control and monitor your grill from your phone.
To learn more about how to perfect this recipe, watch our video and follow along with Chef Tommy from The Gallery Backyard BBQ.
Chef Tommy's Pro Tips for Smoked Rabbit
Are you looking to get the perfect finish on your smoked rabbit? Don't worry—with these insider tips from Chef Tommy, the BBQ pro, you can make an amazing smoked rabbit every time you cook it!
What Does Rabbit Taste Like?
Rabbit is one of the more unique flavors you will find while cooking. Although it is subtle and light, like chicken, it also has a distinctly wild and earthy taste that makes a huge difference in the flavor. It can be a fairly "gamey" flavor, but it is subtle enough to make it easy for most people to enjoy.  
How to Buy the Best Rabbit for Smoking?
Choosing a delicious rabbit for smoking means buying from a trusted seller, like Dartagnan, and selecting a juicy cut of meat that will give you plenty to enjoy.  
What Are the Best Wood Pellets for Smoking a Rabbit?
Rabbit is a meat that thrives when exposed to fruit wood pellets. For the best flavor, we recommend using apple or cherry wood pellets, but any fruit wood will work. It is best to avoid using mesquite or hickory wood pellets because they will impart a strong smoky flavor that will overpower the subtle flavor of the meat.
What is the Best Wine to Serve with Rabbit?
Due to the rabbit's mild flavor and lean cut, any simple preparation will pair best with a light-bodied wine that won't overpower it. White wines are a perfect match, like pinot noir and zinfandel. It can also pair well with a nice cabernet sauvignon if you prefer red wines.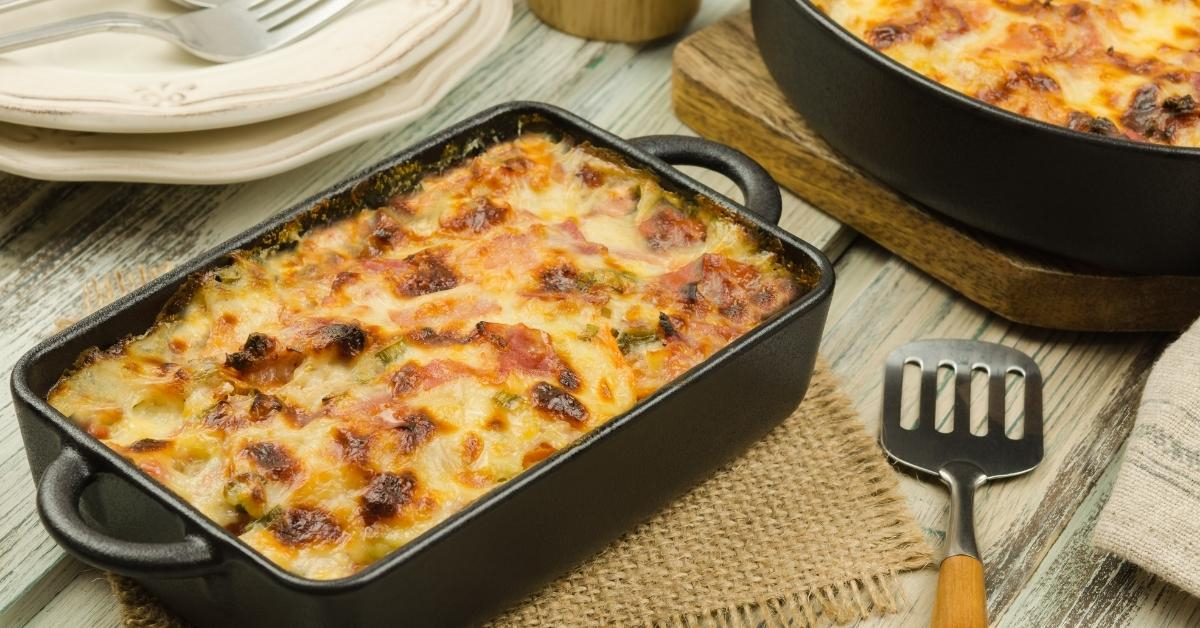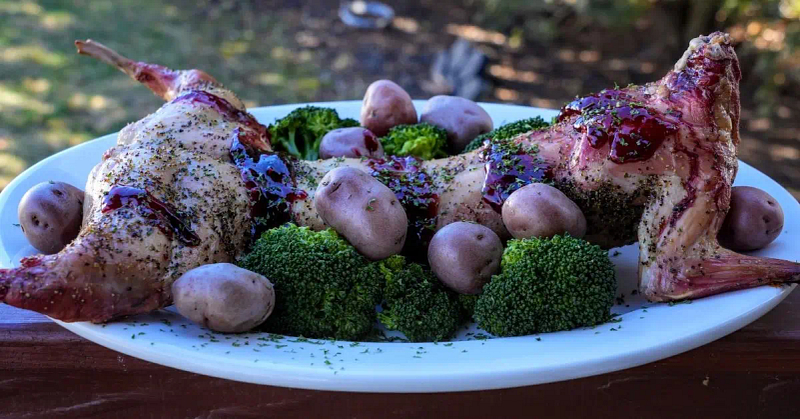 Smoked Rabbit
Smoked rabbit is a dish made by smoking rabbit meat over wood or charcoal, resulting in a flavorful and tender meat that can be served as a main course.
Equipment
Rack for easy maneuverability inside the pit
Ingredients
1

3 lbs Rabbit

 (full fryer)
Instructions
Brine
Mix all ingredients for the brine together and cover all of the rabbit with the brine. Take care to fully apply it to all visible surfaces of the meat.

Store the rabbit and brine in the refrigerator for 12 to 24 hours.

After you pull the rabbit out, do not wash the brine away. Let it stay as is for the cooking process.
Smoked Rabbit
Preheat the Z Grills Pellet Grill to 250F to 275F using cherry wood pellets for added flavor.

Place the rabbit on the grill to begin cooking.

Smoke the rabbit at 250F to 275F until it reaches an internal temperature of 165F. This will take roughly 1 hour and 30 minutes.

Remove and rest the rabbit for 10 minutes.

Serve the rabbit with delicious sides, and enjoy!
Video