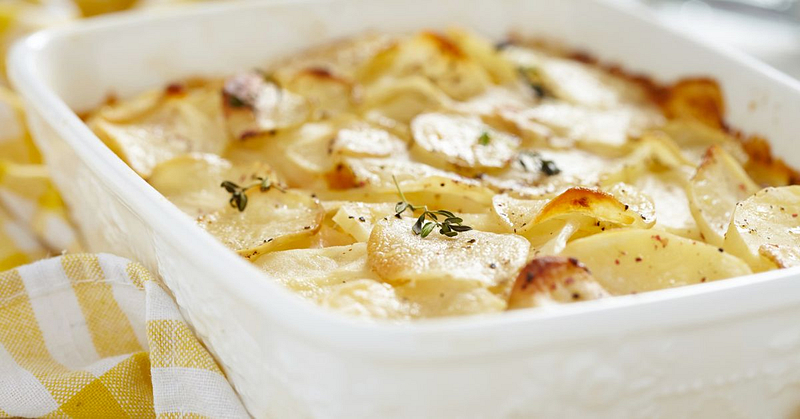 Smoked Scalloped Potatoes
Are you looking for a delicious and unique side dish for your next barbecue? Look no further than smoked scalloped potatoes! This dish is easy to make and packed with flavor, making it the perfect complement to your favorite meats.
Ingredients
2

boxes

of scalloped potatoes

4

tablespoons

butter

BBQ seasoning or rub

4

cups

of water

shredded cheese

 (Optional)
Instructions
To make smoked scalloped potatoes, start by preparing your scalloped potatoes according to the packaging.

Once they're ready, preheat your smoker to 300 degrees. Place the potatoes on the grill grate and let them cook for about an hour.

For an extra burst of flavor, consider adding some BBQ seasoning or rub to your potatoes before placing them in the smoker.

After about an hour, you can top your potatoes with some shredded cheese and set them to smoke for an additional 15 minutes.

Once your smoked scalloped potatoes are done, remove them from the smoker and let them rest for about 5 minutes.

Finally, it's time to serve up your smoked scalloped potatoes! Plate them alongside your favorite meats and enjoy the delicious, smoky flavor.
Video