Smoked Old Fashioned is a fun new twist on an old classic cocktail.  This recipe works because an Old Fashioned is a blend of aromatic orange bitters, high-end whiskey, sugar, and water. We elevated ours by adding a garnish of sage wrapped in an orange peel and then smoked on our Z Grills 700D3 pellet grill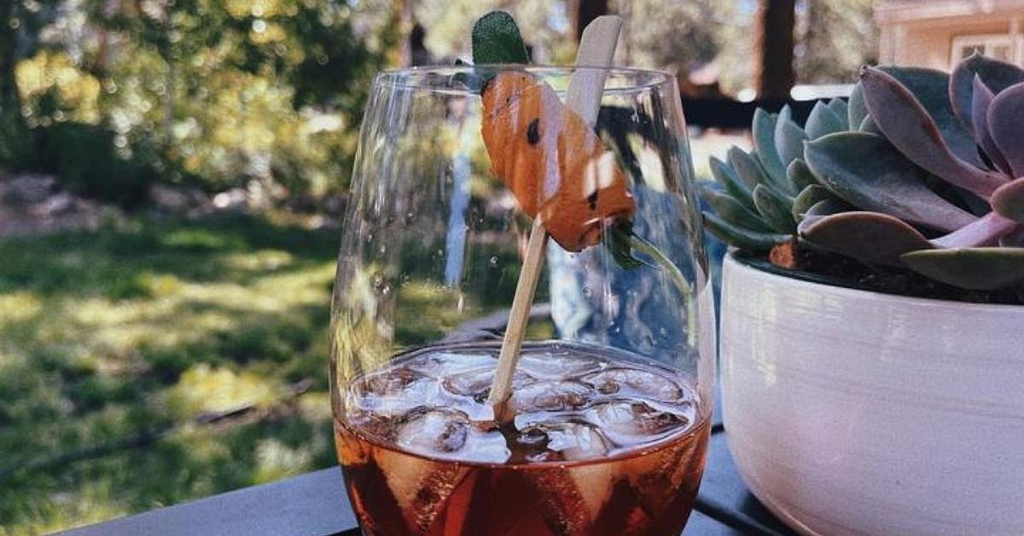 Why Is It Called Old Fashioned Cocktail?
The Old Fashioned is a cocktail that predates prohibition, and we can find it in cocktail recipe books as far back as the mid-nineteenth century. However, no one knows exactly who stirred the first Old Fashioned.
Is Rye or Bourbon Better for Old Fashioned?
One important factor affecting the whole drink is purchasing a premium whiskey for your base ingredient. While rye has become the modern go-to for an Old Fashioned, I prefer bourbon because I enjoy the sour mash flavors you taste in a nice Bourbon whiskey. An old Fashioned is essentially a whiskey martini – which is not something you would want to drink using a low-quality whiskey. When it comes to the rye vs. bourbon debate, I say go with your favorite if you have one.
The Ultimate Guide to the Smoked Old Fashioned Cocktail
1. Soak skewers in water. Presoaking your skewers prevents the wood from burning on the grill.
2. Slice the garnish for your Old Fashioned. Use a sweet navel orange for your garnish. Slice the top and the bottom off of the orange. Then cut your orange in half. Next, slide your knife between the skin and the fruit of the orange to create a large section of orange peel.
3. Add herbs and roll your garnish. For this drink, we used sage and orange. You can make variations with your favorite herbs and citruses. Skewer your rolled garnish with your presoaked skewers then they are ready for the grill.
4. Place garnish rolls on the pellet grill, then preheat your grill on the smoke setting. The goal here is to infuse your garnish with smokey flavors and achieve a few grill marks in the process. After all, we do eat (and drink) with the eyes first.
5. Place a sugar cube or a packet of raw sugar in the bottom of your glass. Add a few dashed bitters to the top of the sugar, then place a splash of water into the glass. The bitters and the water will melt the sugar. Help your ingredients along by giving them a gentle stir.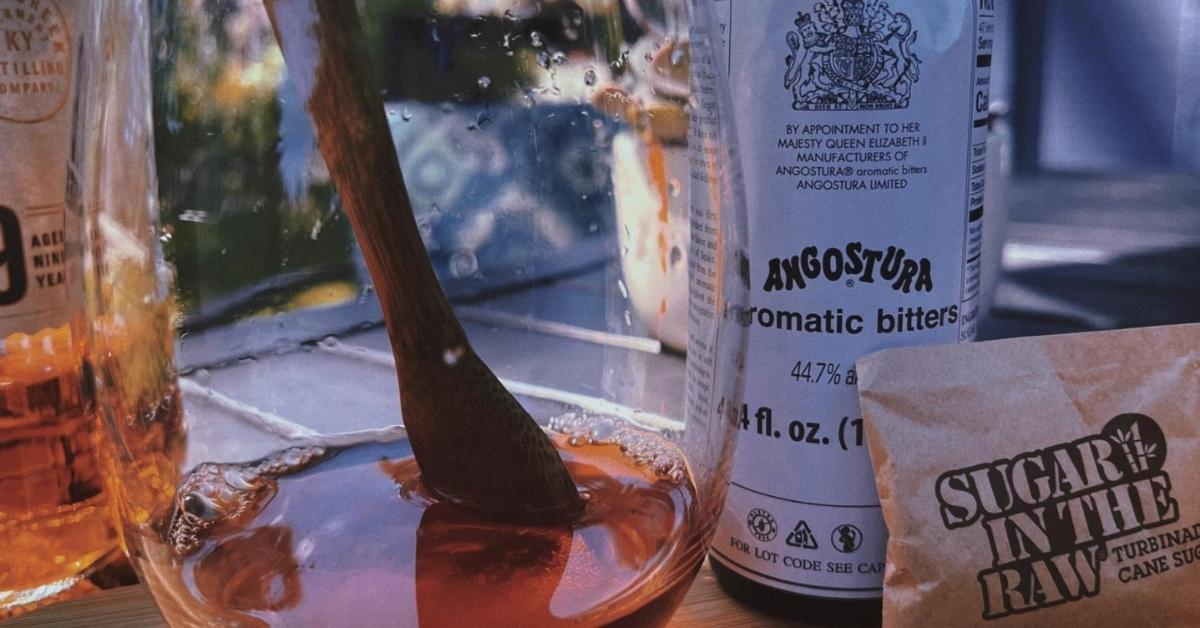 6. Add ice; a few cubes will do. The more ice and water you add to the glass, the more it will lessen the strong flavor of the whiskey. With that in mind, add the amount of ice you think will give you the flavor you will enjoy.
7. Pour 2 oz of whiskey into a glass, top with your garnish,and enjoy!
What Does The Smoked Old Fashioned Cocktail Taste Like?
The smoked orange and sage old fashioned have a light sweetness and smokey orange flavor that is perfect for sipping while grilling. The old fashioned is drink that is whiskey forward with less sweetness than a Manhattan.
Can An Old Fashioned Be Made Without Bitters?
Yes, you can make a version of an Old Fashioned without bitters. One option is to swap in different flavors of bitter aperitifs and digestives such as Aperol or use a small splash of Cointreau. Instead of the above substitutes, one should muddle citrus zest in the class with sugar and water.
Should I Shake An Old Fashioned
No, since an old fashioned is made with all spirit, we should never shake it, only stir. It becomes cloudy when you shake a whiskey-based drink, so keep your dark liquor drink looking clear by stirring and never shaking.
3 Foods to Pair with An Old Fashioned Cocktail
Whiskey drinks pair well with the bold flavors of red meat, such as Grilled Cowboy Steak, Smoked Pork Spare Ribs, and Smoked Burgers. If you haven't switched to a Z Grills pellet grill, then we have to ask what you are waiting for? The lightly smokey heat will bring your backyard barbeque game to the next level. Don't wait – upgrade to a Z Grills 700D3 today.
Cocktail Crate Old Fashioned Drink Mixer | Award-Winning Craft Cocktail Mixer for Classic Old Fashioned – Premium Cocktail Syrup Handcrafted with Aromatic Bitters & Demerara Sugar | 12oz – 3 pack
DISTINCTIVE COCKTAIL MIX FLAVOR| Our Classic Old-Fashioned Mixer pairs well with all aged spirits to easily create the perfect textbook old fashioned! The Classic Old-Fashioned Syrup: the secret for a perfect bourbon or rye whiskey drink.
FOR THE DISCERNING AND PASSIONATE | Creates a well-balanced, perfectly layered, and satisfyingly smooth cocktail mix crafted with passion and a discerning taste for a great drink.
HANDMADE FROM FRESH, ALL NATURAL, REAL INGREDIENTS | Our Cocktail Crate mixers are made with passion and real ingredients using only the highest quality ingredients for our mixes, which include fresh oranges, ginger, aromatic bitters, spices, turbinado, and demerara sugar.
THE #1 BRAND FOR WHISKEY COCKTAIL MIXERS IN THE USA | Our creations are used in award-winning recipes that have been featured on the Today Show, Tasting Table, Food 52, Kitchn, Eater, and Edible Brooklyn.
SIMPLY POUR, MIX & CHERISH: Fill your glass with ice, add our Old-Fashioned Cocktail Syrup, add the whiskey, bourbon, or rye of your choice. Stir it up & enjoy the perfect Old Fashioned!