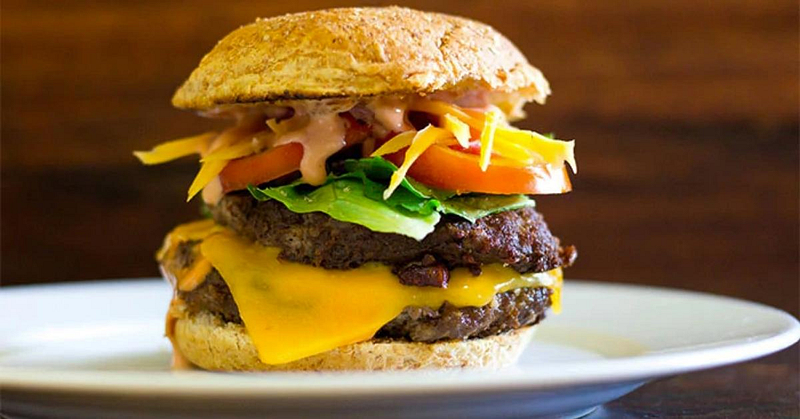 Smoked Burgers
Nothing is better than a burger that has been hit with a little smoke and then seared right before coming off the grill. The smoke enhances the natural beef flavor of the patties and works well with the cheddar cheese.
Ingredients
 1 ½ 

pounds

ground beef chuck 80/20

 4 

slices

cheddar cheese (optional)

 4 

burger buns

 Assorted burger toppings
Smoked Burger Seasoning
 1 

tablespoon

Kosher salt

 1 

tablespoon

coarse ground black pepper

 1 

tablespoon

garlic powder
Instructions
Preheat your Z Grills pellet smoker to 225 °F.

Shape your ground beef into 4 patties, about 1/2 inch larger in diameter than your burger buns.

In a small bowl, combine the burger seasoning and sprinkle on both sides of your burger patties.

Place the seasoned patties on the grill and smoke for up to 1 hour, or until the internal temperature of your burgers reads 135°F.

Increase the heat of your grill to the high setting (at least 400°F). Sear the burger patties for about 2-3 minutes on both sides. Add cheese after the first flip, if desired.

Check the temperature of your burger patties for the desired doneness.

Remove the burger patties and toast the buns over high heat. Assemble your smoked burgers on your toasted buns with desired toppings and immediately serve.