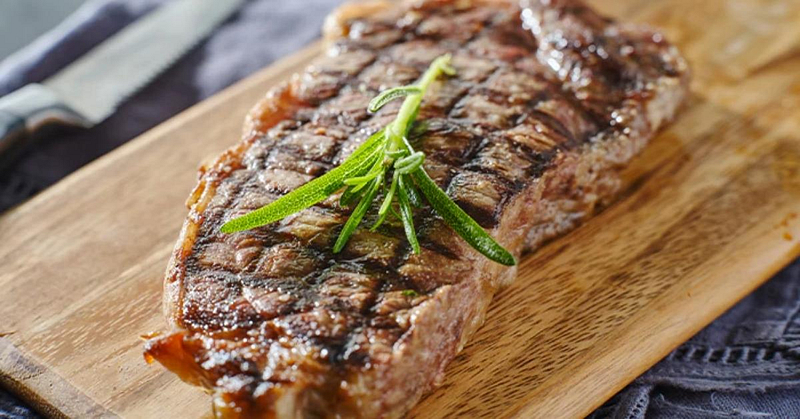 Simple Grilled New York Strip
The simple things in life are often the best. With just a little bit of seasoning, this recipe lets this beautiful cut of beef do all the talking.
Instructions
Remove your steak from the fridge at least 30 minutes prior to cooking.

Preheat your Z Grills pellet grill to 450 °F.

In a small bowl, combine all the seasonings. Sprinkle the mixture over both sides of the steaks.

Place steaks onto the grates, close the lid, and let cook for approximately 5-7 minutes per side.

Remove when the internal temperature reaches 135 °F for medium-rare or 145 °F for medium. The temperature will rise several degrees during the rest period, so make sure you pull before the desired temp is reached.

Let the steak rest for about 7-10 minutes before serving. Enjoy!