Fish is the perfect summer dish to cook, though you'll want to make sure you grill it to the correct fish temperature. Unfortunately, you don't cook all types of fish the same way. Fortunately, checking the fish internal temp will help you see if you're cooking the fish correctly.
Bake, grill, or fry it to perfection with the guide below on fish cooking temperatures. We promise this guide will help you perfect your fish cooking game.  
Add a header to begin generating the table of contents
How to Know When Fish is Done
Like most other types of protein, you can rely on the cooked fish temp to know when your fish is done. As a general rule of thumb, the best internal fish cooking temperature is 165°F. The USDA/ the United States government recommends you cook all fish to this internal temperature.
However, some home chefs and professional chefs recommend cooking specific types of fish at lower internal temperatures for an even juicier plate of your favorite fish. You can cook fish at a slightly lower temp as a quick note. However, you'll need to purchase fresh fish directly from the butcher, like raw tuna. By choosing fresh fish, there is less chance that the fish is contaminated. You can cook fresher fish at a slightly lower fish cooking temp than the store-bought variety.
If the fish is older than two days and has been sitting in the fridge, it's time to throw it away. You'll know you've picked fresh fish with a subtle or light ocean smell. If your fish has a powerful fishy smell, it's no longer good, and you should discard it.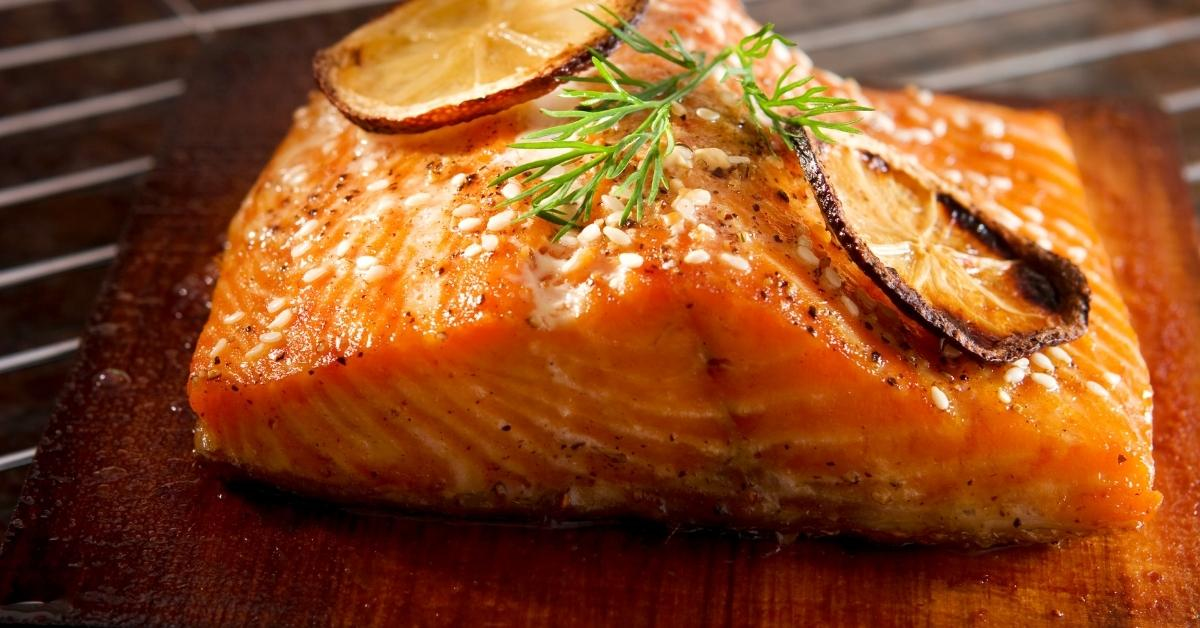 Salmon Cooking Temperature
Wild salmon and other varieties of salmon have a lot more oil than many other varieties of fish. That doesn't mean that salmon can't dry out during cooking. There's nothing worse than a delicious slab of salmon that's too dry to eat. For this reason, it's essential to keep an eye on the fish and the fish cooking temp. For the juiciest pieces of salmon, use 125°F as the fish-done temp.
Salmon requires a higher pellet grill temp; it cooks best at 275°F-300°F. Check out our article here on how to cook the perfect salmon on a pellet grill.
Trout Cooking Temperature
Trout you can cook to a slightly higher temperature – 145°F, and it won't try out. This delicious variety of seafood will also flake off when it's ready to be eaten.
Fish filets flaking off is a great way to test the doneness of various fish. Using a fork will help check the flakiness. Insert the fork and gently pull; it's ready to eat if the fish flakes off easily.
If using a pellet grill, cook the trout low and slow at 225°F. Check out our smoked trout recipe here.
Swordfish Cooking Temperature
The swordfish internal temp should match the USDA recommendation of 145°F. Typically when you're grilling swordfish, it comes in a steak format. Since swordfish has a lighter color, you can rotate it while cooking once on each side to create golden brown crosshatch marks.
For swordfish, preheat your pellet grill to 190°F or above. If you want to cook swordfish on a pellet grill, check out our smoked swordfish recipe here.
Cod Cooking Temperature
Cooking cod is a bit trickier as the best cod internal temp depends on whether the fish is frozen or fresh when cooking it. If your cod was previously frozen, you could serve it at 130°F. You'll want to cook fresh cod until it reaches a 145°F internal temp.
Most of the harmful bacteria on each seafood piece die in the freezer when you freeze fish. Fish bacteria do not do well with colder temperatures, so it's safe to eat frozen fish at a lower temperature than fresh fish without fear of food poisoning.
You can preheat the pellet grill to 225°F for cod, the same preheat temp as trout. Check out our smoked cod recipe here.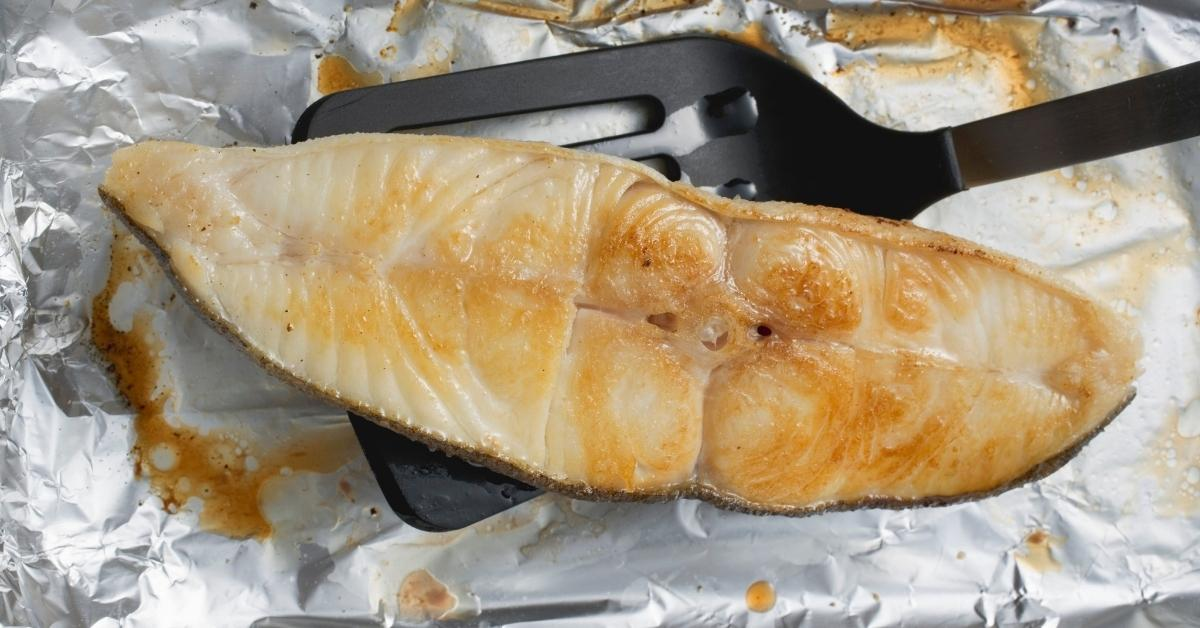 Halibut Cooking Temperature
The halibut internal temp should be about 135°F, allowing you to serve guests a juicy halibut filet. You do not need to be as gentle with halibut as you would with other fish like salmon, as it is a firm fish.
You'll want to cook halibut at 250°F when using a pellet grill. Check out our smoked halibut recipe here.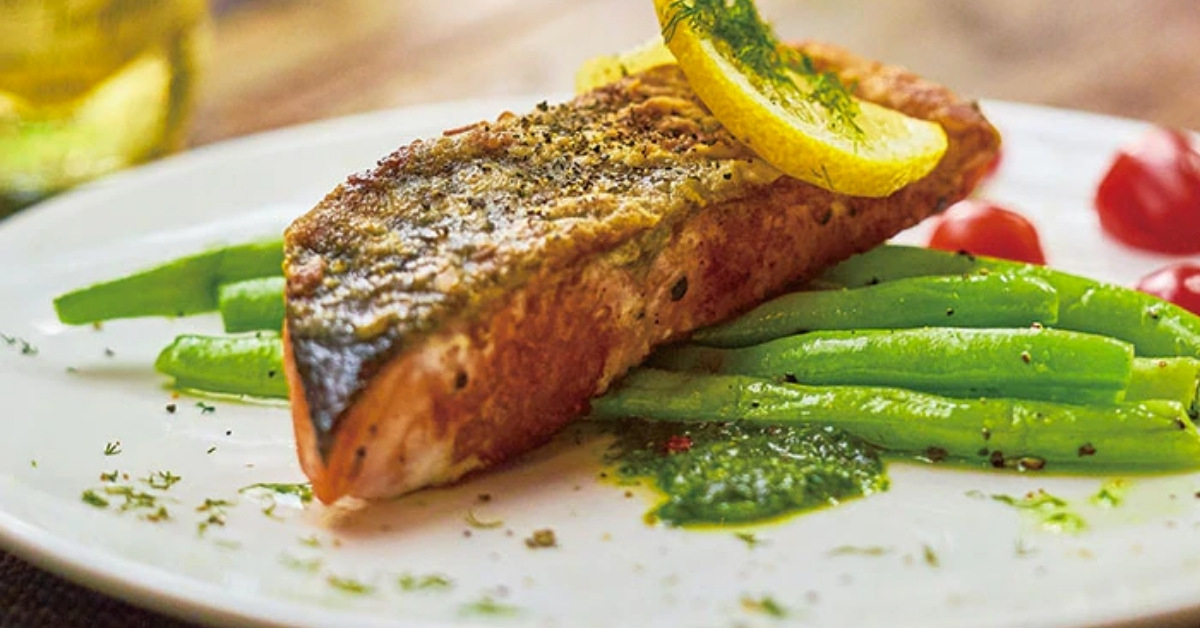 Best Way to Cook Fish 
The best method for cooking fish depends on your preferences. Though using a pellet grill is one of the best cooking methods. It will impart a delicious flavor to your fish and leave it cooked evenly.
Start by preheating the grill to a temperature that coincides with the type of fish you're cooking (use the above temps as a guide). Once the fish reaches the correct internal temp, it's ready to eat!
You won't have to worry about your fish cooking through as the pellet grill cooks protein evenly.
Looking for more information on cooking fish using a pellet grill? Read through our article on How to Grill Fish on a Pellet Grill.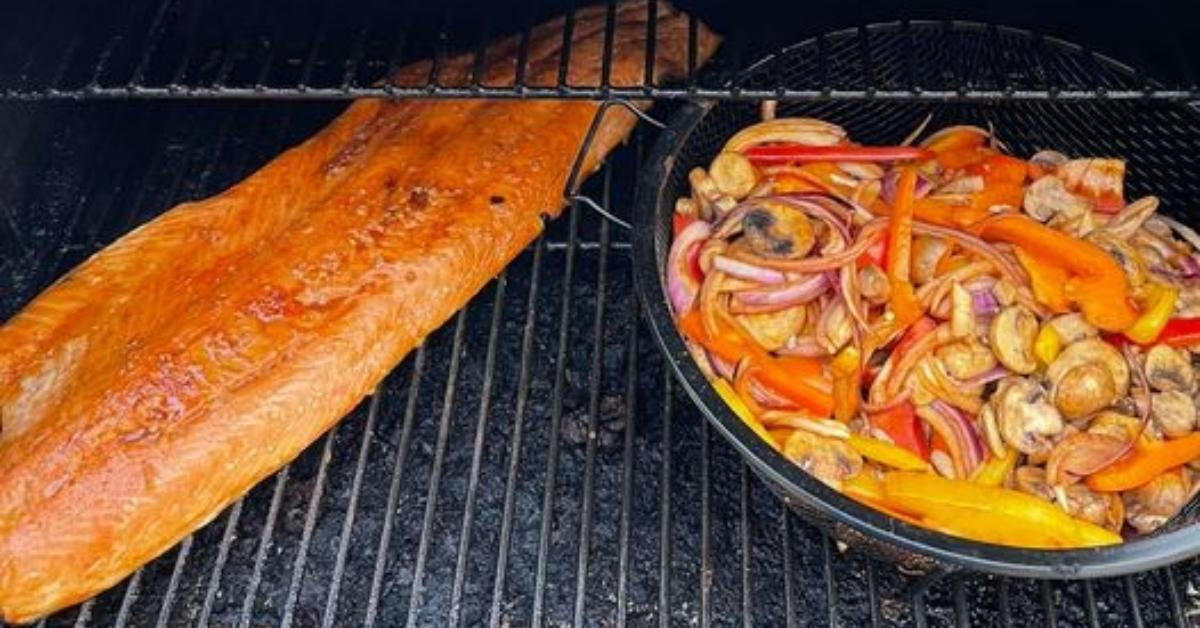 Conclusion
Keeping the correct fish temperature in mind while grilling, baking, or pan-frying fish will ensure you have safe to eat and super juicy fish to enjoy. The above-listed temperatures will work with any cut, whether you're making a thinly sliced filet or cooking a whole fish in the pellet smoker.
Z Grills has everything you need to take your grilled fish from good to great. Choose between grill accessories like grill utensils, food thermometer options, or apparel so you can dress the part of BBQ king or queen while cooking meat on the grill.