St. Louis, Missouri is like most cities in the eastern portion of the American Midwest. It is an inland port for both the Mississippi River, which marks Missouri's border with Illinois, and the Missouri River. Its iconic Gateway Arch, built in the 1960s, honors Lewis and Clark's exploration of the West. It is also home to one of the US's most iconic styles of barbecue.
ON THE GRILL
When we talk about St. Louis-style Barbecue, we're talking about pork spare ribs. St. Louis-style spare ribs are cut in a specific manner. The sternum bone, cartilage, and rib tips removed, leaving an elegant, rectangular-shaped rack of pork. Supposedly, this method began with numerous meat-packing plants in the region during the middle of the 20th century. This cut has been formally dubbed "Pork Ribs, St. Louis Style" by the USDA.
In St. Louis, these spare ribs, which are often sauced heavily, are generally grilled rather than slow-cooked over indirect heat with smoke.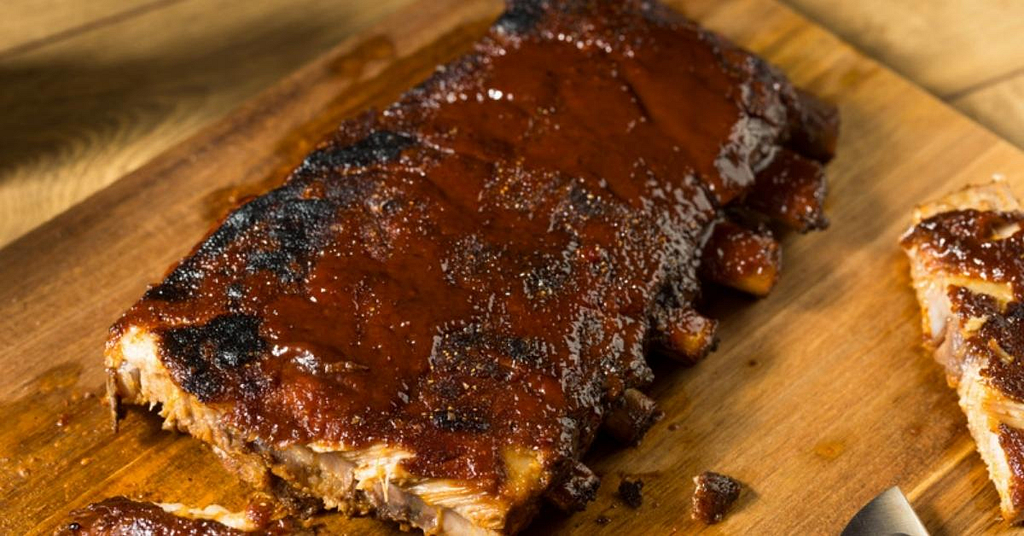 IN THE SAUCE
That being said, St. Louis Barbecue is not just about grilling meat but also about an elixir of sauce that makes all grillmaster's mouth water. St. Louis ribs are sauced with a traditional blend invented in the city. Pioneered in 1926 by a grocer named Louis Maull, St. Louis barbecue sauce is thinner and slightly more tangy than the sauce in Kansas City. The sauce is generally applied while the spare ribs are cooking.
Louis Maull's original sauce contained around 20 ingredients. The sauce has been described as extremely sweet, sticky, and a bit acidic. It employs a tomato base. It has none of the liquid smoke found in Kansas City sauce and many others. There are many variations on the sauce and a quick Google search will allow a griller to find what they want quickly.
This style is common and most people have had barbecue done St. Louis style without knowing it. As for finding St. Louis cut of spare ribs, this may be a challenge but, in the least, you can ask your butcher to prepare some for you if all else fails.