What do you buy the man who has everything? Dads are often so difficult to buy gifts for because they will typically buy what they want, when they need or want it, which makes thinking up good ideas a major hassle. However, if your father or father-in-law is like any red-blooded American, they're a big fan of smoked, grilled, and barbequed food, so we've got a ton of great gift ideas for you that will knock this father's day out of the park. Read on for great grill and grilling accessory gift ideas!
Add a header to begin generating the table of contents
Best gift to buy to be the favorite child: a pellet grill
If your dad doesn't yet have a grill, buying him a pellet grill for father's day is sure to make you his favorite child (even if he won't admit it)! Pellet grills are very different from your traditional barbeque, so don't rule it out even if he dons his apron to grill a couple of burgers on a barbeque at the weekends throughout the summer.
How does a barbeque and pellet grill differ?
Most people own barbeques that are powered by gas or charcoal, which are great fuels if you want to blast something with heat for a short time, for less than an hour. They're great for grilling burgers, hot dogs, corn, and anything else that doesn't need a lot of time cooking.
A pellet grill, on the other hand, is designed to maintain a constant, lower temperature over time. This makes it ideal for smoking and barbequing any kind of food, but they really shine when cooking bigger cuts such as brisket, ribs, whole or half chicken or turkey, and more.
What's the best pellet grill to buy for Father's Day?
If you're looking for a quality but budget-friendly pellet grill to buy your dad on Father's Day, choose Z Grills. Our grills are built with the highest quality materials and craftsmanship and give incredible results in the hands of beginners and experts alike. Here are the best Z Grills to choose from:
We're starting with the big one – the 10002E is the largest model in our range and is a powerhouse for grilling and smoking. This is the pellet grill to choose if you have a large family or if your dad likes to invite all his friends and neighbors over because this grill offers 3 tiers of grates to cook on.
Fueled by 100% natural hardwood pellets, it steadily maintains temperatures anywhere from 180-450 °F for the ultimate versatility. Plus, it has an easy-empty ash cleanout system, which makes the whole experience of cooking with the 10002E effortless from start to finish!
The 700E is our all-time best-selling pellet grill with 697 sq. in grilling area. It infuses smoky wood flavors into your food and maintains temperatures from 180-450F, with an LED screen so you can check the temperature at-a-glance. It features a stylish stainless steel lid that retains heat, does not rust easily, and is easy to maintain.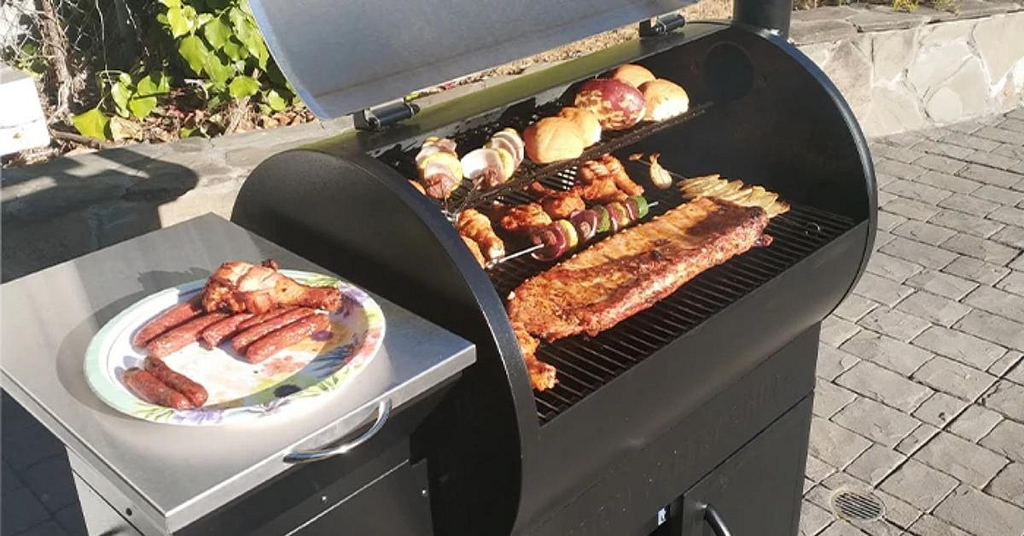 The 7002C2E is the latest addition to our fan-favorite 700 series and packs many great grilling features to enhance your grilling experience. Built with a new PID controller, the 7002C2E has a major upgrade in temperature control. Now you can hold the tightest temperatures possible throughout the entire cooking process and get perfectly cooked meals every time.
The 7002C2E has integrated two meat probes into the LCD digital control system, so you can check your internal temperatures on the control panel without lifting the lid. It also has an enlarged 24 lbs hopper, which provides a much longer smoking session without refilling. The hopper view window allows you to monitor the pellet supply and the easy-cleanout system makes cleanup a breeze.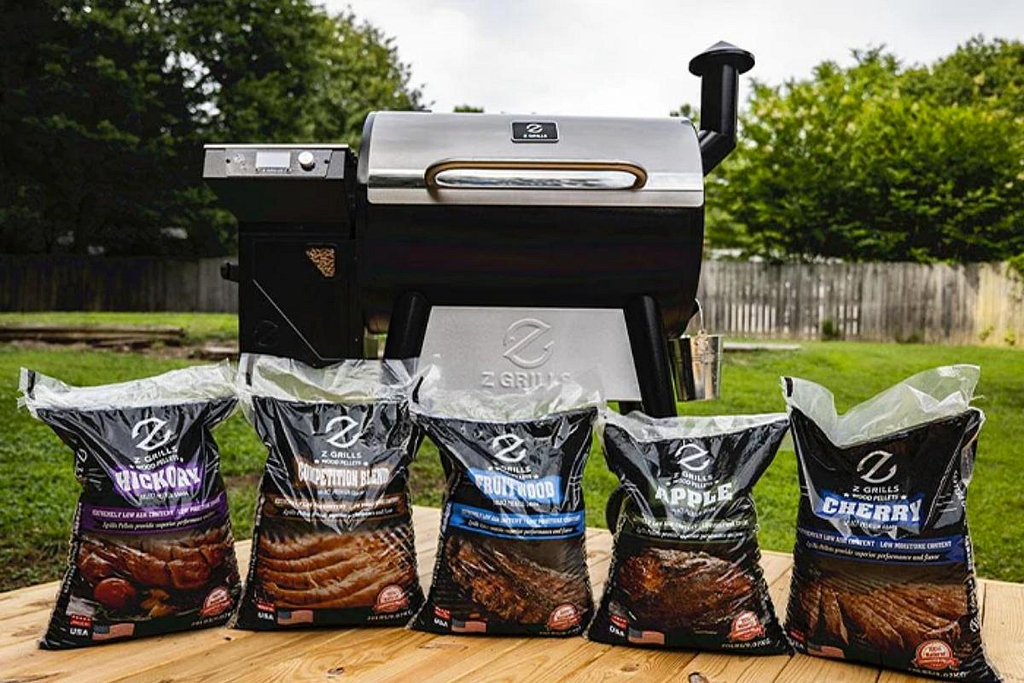 If your dad loves to sear his meat, this is the grill for him. The 600D3E lets him do it all – smoke, grill, bake, barbeque, braise, char-grill, or sear, with the direct flame option providing up to 750 °F of direct heat. The updated 2021 model of the 600D3E comes with a PID temperature control board for precise cooking.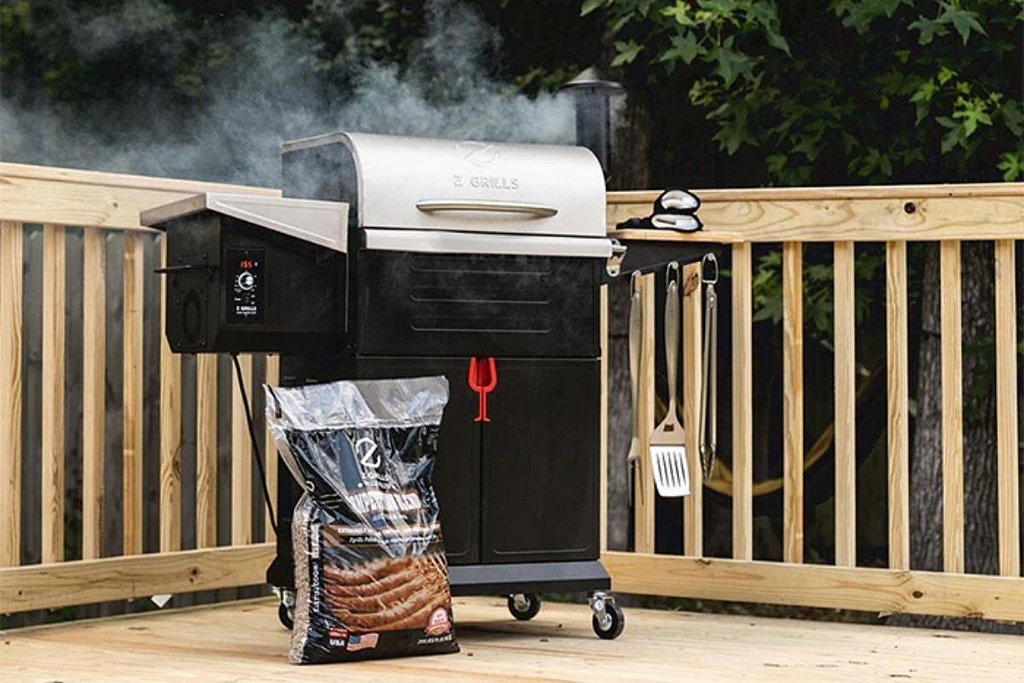 This is one of the most budget-friendly options in our range and also one of the most popular. The 550B comes with an advanced PID controller which maintains constant temperatures so even beginners can get incredible results from the first use. This is the most budget-friendly way to experience delicious smoked food in your own backyard!
The best grilling accessories to buy for Father's Day
Of course, if your dad already has a Z Grills, then some accessories will be an ideal gift. Our accessories are high quality, budget-friendly, and elevate every grilling experience. Here are our top picks for Father's Day:
They say a man is only as good as his tools, and this is also true in the world of smoking, grilling, and barbequing! This 4-Pack BBQ Tool Set includes everything your dad needs to cook with quality and in style. Inside he'll find a stainless steel spatula (with a bottle opener on the handle!), tongs, fork, and basting brush. The incredible reviews of these tools prove you won't go wrong with this gift!
Bamboo is extremely durable while not being so hard that it instantly blunts all your knives, which makes it the perfect material for preparing food. The drip trenches in our Z Grills Bamboo Cutting Board will catch the juices from meat, fruit, and vegetables, and ensure there aren't any unnecessary spillages. The beautiful light wood tone of bamboo fits in any style of kitchen, so it will look great even when it's not being used, too!
Ever heard your dad cursing as a shrimp or piece of meat slips between the grates and into the fire when grilling? If so, our Z Grills BBQ Grill Mats are a must-buy. They sit on top of the grill (no matter what type of grill you're using!) and prevent the food from falling through, while still allowing them to cook perfectly. They can withstand heat up to 500 °F and are made from FDA-approved materials, so there's no chance of nasty chemicals.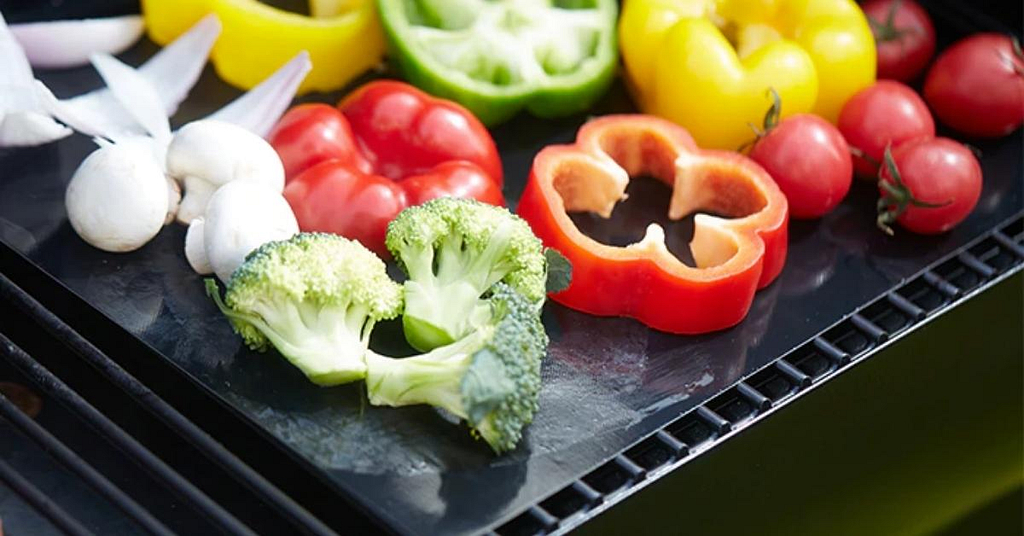 Unless you're eating out, there is (unfortunately!) always at least a little cleanup to do when cooking at home. It's always a pain, but with our Z Grills Stainless Steel Grill Cleaner tool, clean-up will go by much faster! This brush effectively removes dirt without the use of bristles and removes debris with little effort from any type of grill.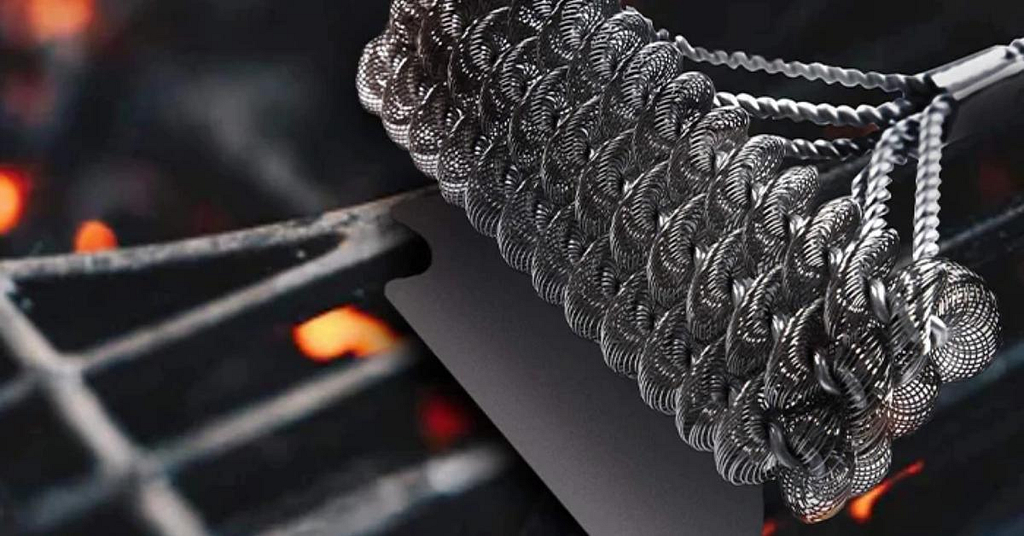 It can be all too easy to burn yourself when you're smoking for hours and forget how hot your grill can get, especially if you're a little too eager to get it cleaned and put away for next time. Our Z Grills BBQ Gloves resist heat and protect you from burns up to a whopping 1472 °F! Since our hottest Z Grill goes up to 750 °F, these BBQ Gloves will keep his hands safe whenever he's grilling or handling hot equipment.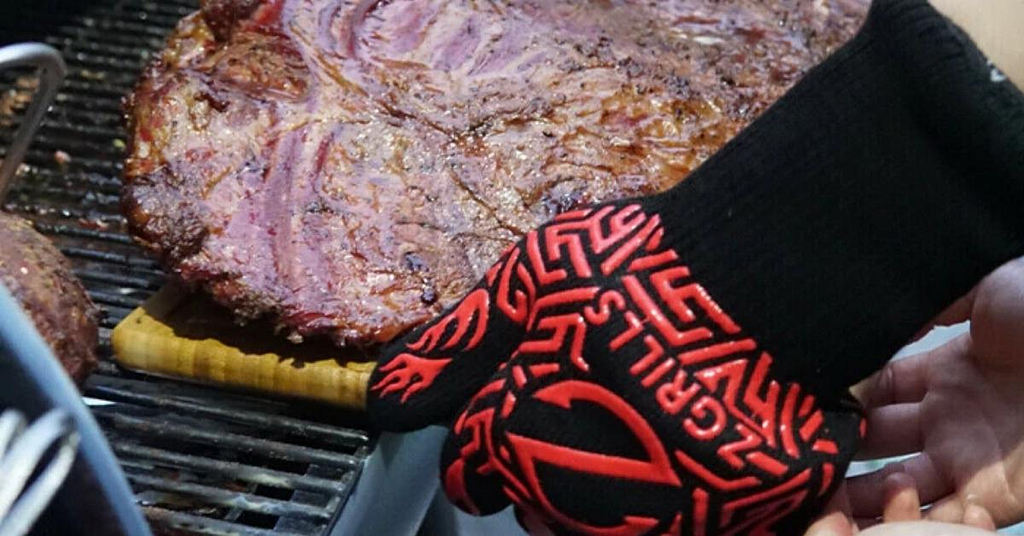 You don't have to struggle for gift ideas this Father's Day – your dad or father-in-law will love any of the gifts we've talked about here, whether you go all-out and buy him a top-of-the-range pellet grill or get him our Artisan Knife Bundle. Just make sure you act quickly when you've decided because our great Father's Day deals only last as long as our stock does!