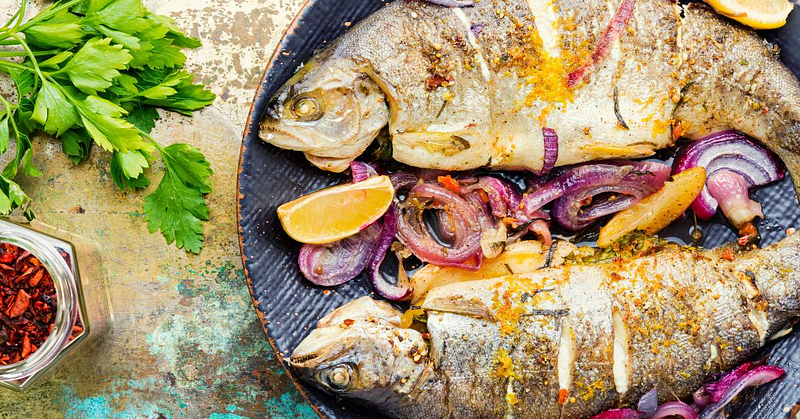 Smoked Rainbow Trout
If you're craving a delicious smoked trout dish, look no further than this recipe for Smoked Rainbow Trout! This recipe is simple to prepare and versatile enough to work with trouts of various sizes. By following a few basic steps and cooking for just the right amount of time, you can create a perfectly cooked trout that will delight your taste buds and leave your guests begging for seconds.
Equipment
Z Grills 700D3 Wood Pellet Grill

Z Grills Hickory Wood Pellets
Ingredients
Cannon's European Blend

Layer of salted stick butter

Lemon slices
Instructions
To prepare a delicious trout dish, begin by stuffing the cavity with a herb seasoning blend of your choice. Try Tina Cannon's European Blend for a tasty twist. Add a layer of salted butter and some lemon slices for added flavor.

Once the trout is prepared, place skewers through it, ensuring that the spine is facing towards the grill grates for proper cooking.

Heat up your Z Grill to 275 degrees, and place the prepared trout on the grill. Cook until the edges of the skin start to come off the meat. Cooking times may differ depending on the size of your trout.

Keep in mind that different sized fish require different cooking times, so be patient and keep a close eye on it.

Once your fish is cooked, gently remove it from the grill and squeeze the cooked lemons back onto the trout. This adds an extra burst of tangy flavor to the dish.

The last but most crucial step of preparing your trout is removing the bones. Once this is done, it's time to sit back, relax, and enjoy your mouth-watering creation!
Video