Meatloaf is a classic dinner dish that has been bringing delicious flavor and sustenance to tables for generations. This tasty meal offers plenty of protein and is packed with rich flavor, making it easy for everyone to enjoy. Though classic meatloaf recipes include baking, you might be surprised to learn that meatloaf can be smoked to enjoy an even more amazing flavor. This beginner-friendly recipe is perfect for cooking with your favorite Z Grills model!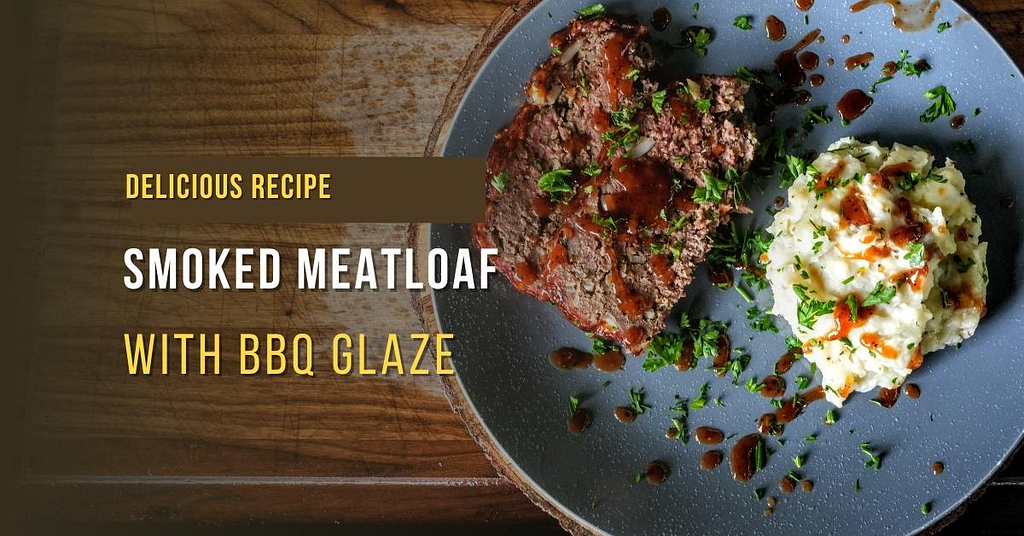 Add a header to begin generating the table of contents
What Do You Need to Make Smoked Meatloaf?
Making incredible smoked meatloaf this fall all comes down to having the right ingredients. When preparing this kind of meatloaf, there are two sets of ingredients. The first set is for the meatloaf itself, and the second set is for the delicious glaze that will pack it full of even more flavor!
Meatloaf Ingredients
Gather the following ingredients to make the perfect smoked meatloaf base:
2 pounds of ground beef (93% lean)
1 medium onion
2 eggs
2 garlic cloves
Ketchup
Parsley
Panko breadcrumbs
Milk
Worcestershire Sauce
Black pepper
Kosher salt
Granulated garlic
Barbecue Sauce Glaze Ingredients
Create the perfect barbecue glaze for your smoked meatloaf with these tasty ingredients:
Ketchup
Brown sugar
White vinegar
Red vinegar
Honey
Garlic
Black pepper
Salt
A full list of ingredients with amount required are listed on the recipe card at the bottom of this post.
How Long Should You Smoke Meatloaf at 250F?
The ideal cook time for your meatloaf will change depending on the amount of meat you are preparing and how it is spread out. For this recipe using 2 pounds of 93% lean ground beef, we recommend smoking the meatloaf for 2 hours at 250F and 45 minutes at 300F for the best flavor and texture.
How to Make Smoked Meatloaf
You can make the perfect smoked meatloaf using only a few simple steps. This process requires a little prep time, as well as a few hours of cook time to ensure that the meatloaf has the perfect taste and finish!
Mix the Meatloaf
Your first step when preparing delicious smoked meatloaf is to mix the ingredients for the meatloaf. Add all of the dry ingredients first. Begin mixing, then add the wet ingredients, including the eggs, Worcestershire sauce, milk, and more. Add the breadcrumbs at the end, then keep mixing. Be sure to mix the meatloaf—not the glaze.
For the best results, we recommend mixing the meatloaf by hand. Mix it continuously to provide an even mixture of ingredients.
It can be tempting to mix the meatloaf in a meatloaf pan—but remember, this is not traditional meatloaf. Form the meatloaf by hand instead. A meatloaf pan will actually block the smoke from the meatloaf. Though it might cook, it will not have that perfect smoked flavor. We recommend placing the meatloaf on a pizza screen or something similar as you put it on a pit. This way, it's easier to maneuver when glazing.
Preheat Your Z Grills Pellet Grill to 250F
Now that your meatloaf is perfectly mixed, you can start cooking. Begin by turning your Z Grills Pellet Grill to 250F. This is the ideal smoking temperature for meatloaf. Allow the grill to heat to this temperature before moving forward to make sure that the meatloaf cooks correctly. We recommend using our cherry wood pellets, but you can experiment with different pellets for different flavors.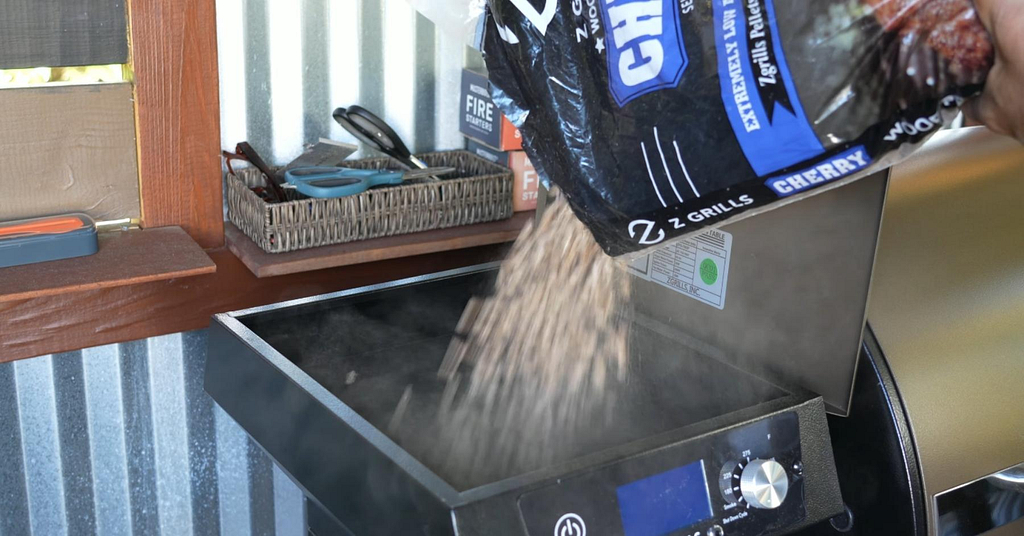 Make the Barbecue Glaze
While your Z Grills Pellet Grill heats, it is time to make the barbecue glaze. Mix all of the ingredients, then allow the mixture to simmer on low. The mixture should simmer for 15 minutes. Do not cook it too long to avoid burning it.
Place the Meatloaf on the Grill
After your Z Grills Pellet Grill has reached the ideal temperature, it is time to place the meatloaf inside the grill. Set a timer to cook the meatloaf for around 2 hours—or until the meatloaf reaches 145F for its internal temperature. Place the thermometer probe deep into the meat.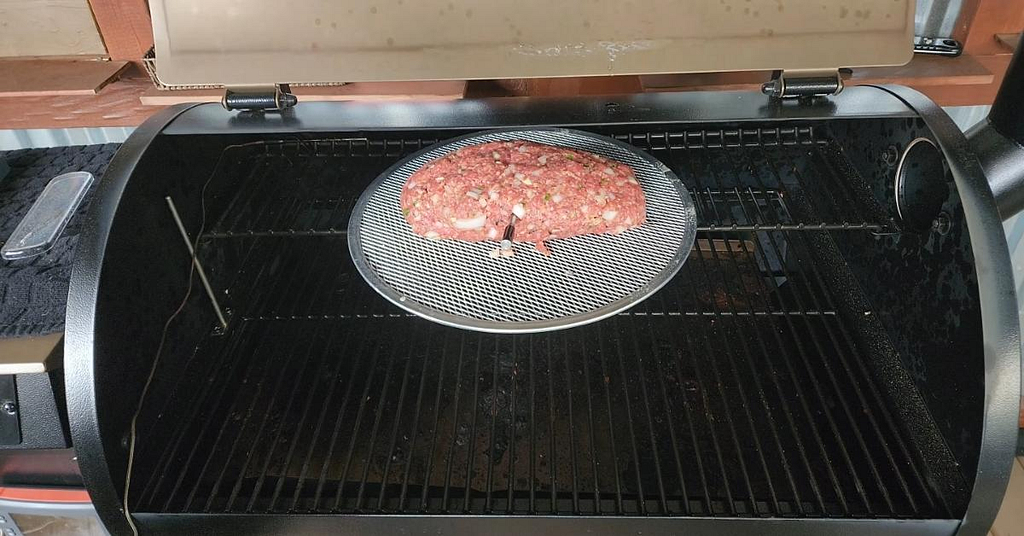 Apply Some Barbecue Glaze
Now that the smoked meatloaf is almost cooked, it is time to add some additional flavor. Once the meatloaf reaches 145F for its internal temperature, increase the temperature of your Z Grills Pellet Grill to 300F and apply your glaze to the meatloaf. Do not use all of it. Instead, apply glaze to the meatloaf every 10 to 15 minutes until the internal temperature of the meat reaches 170F.
Remove the Meatloaf from Your Pellet Grill
Once your smoked meatloaf reaches 170F, it is officially done cooking. Remove the meatloaf and allow it to rest on a table for 15 to 20 minutes before serving it. The meatloaf should have a juicy and delicious interior with a slightly browned exterior underneath the glaze. There will be a slight smoke ring around the meat when you cut into it. The glaze should be settled into the meat, providing an amazing taste and smell!
For this recipe, we recommend using the Z Grills 7002F for that perfect finish that locks in flavor and keeps it nice and juicy! If you try this recipe and don't get delicious results, it may be time to upgrade your pellet grill. Pellet grill technology has come a long way in the past few years and its now more affordable than ever to get your hands on a pellet grill that will give you mouth-watering results every time. Our Z Grills pellet grills are of the highest quality and you benefit from direct-from-manufacturer prices.
Chef Tommy's Tips for Smoked Meatloaf
Chef Tommy is the master of creating smoked meatloaf. For the best possible experience, he recommends following these simple tips.
What Temperature is Meatloaf Done Cooking at?
Your perfect smoked meatloaf will be done cooking when it reaches 170F. At this temperature, it will be cooked while retaining its moisture and flavor.
How Long is Meatloaf Good for in the Fridge?
Meatloaf is a meal that keeps on giving—and you can enjoy it all week long! Your meatloaf will stay good in the refrigerator for 2 to 4 days as long as you preserve it quickly enough!
Best Wood Pellets for Smoked Meatloaf
For the best smoked flavor that gives your meatloaf that extra special touch, Chef Tommy recommends the Z Grills Cherry Wood Pellets. These pellets add a subtly sweet flavor that blends well with the glaze.
Smoked Meatloaf
Equipment
Z Grills 700D4E Wood Pellet Grill

Z Grills Cherry Wood Pellets

Small Bowl
Ingredients
For the meatloaf
2

pounds of

ground beef (93% lean)

1

medium onion (chopped)

2

eggs

2

garlic cloves (chopped)

2 to 3

tablespoons of

ketchup

2 to 3

tablespoons of

parsley (chopped)

¾

cups of

panko breadcrumbs

⅓

cup of

milk

1

teaspoon of

Worcestershire Sauce

¼

teaspoon of

black pepper

¼

teaspoon of

kosher salt

¼

teaspoon of

granulated garlic
For the glaze
¾

cup of

ketchup

3

tablespoons of

brown sugar

1

teaspoon of

white vinegar

1

teaspoon of

red vinegar

2

tablespoons of

honey

1 ½

teaspoon of

garlic (granulated)

¼

teaspoon of

black pepper

¼

teaspoon of

salt
Instructions
Preheat your Z Grills 7002F Pellet Grill to 250F. Be sure to add your favorite wood pellets. We recommend the Z Grills Cherry Wood Pellets.

Make your meatloaf by mixing all of the listed ingredients by hand.

Make your glaze by combining the listed ingredients in a small bowl. After the mixture is made, allow the glaze to simmer on low for 15 minutes.

Place your meatloaf into the smoker once it is heated. Close the grill and allow the meatloaf to cook until it reaches an internal temperature of 145F.

At 145F, turn your Z Grills Pellet Grill up to 300F and start applying your glaze.

Apply more glaze every 15 minutes until the internal temperature of the meat reaches 170F.

Remove the meatloaf and allow it to rest for 15 minutes.

Slice up your smoked meatloaf and serve it up!
Video
If you love this recipe or have any questions, let us know in the comment section below!