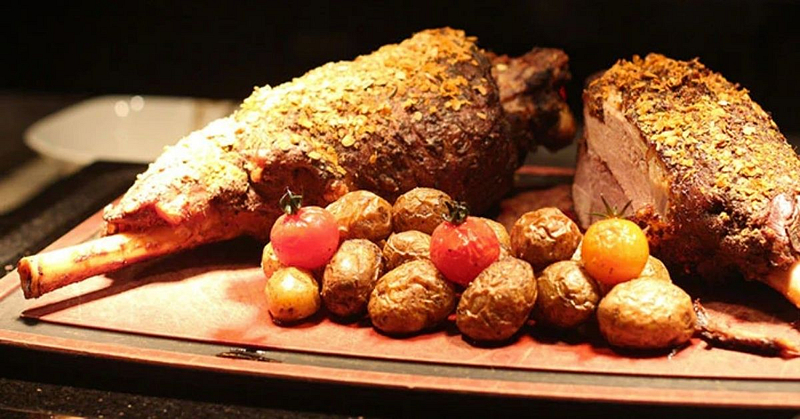 Smoked Leg of Lamb
A smoked leg of lamb is surprisingly easy to prepare. Requiring only 4 steps to make, this smoked version is moist, tasty, and worth trying.
Instructions
Trim the meat of any excess fat and keep the meat an even thickness to ensure even cooking and smoking.

Mix the garlic, oil, and spices and rub all over the lamb. Place lamb on a dish and cover with plastic wrap. Refrigerate for at least an hour to marinate.

Set the smoker to 250 °F.

Place the lamb on a smoker rack and smoke for around 3-4 hours or until an internal temperature of 145°F for a nice medium-rare. Or smoke longer for your desired doneness.