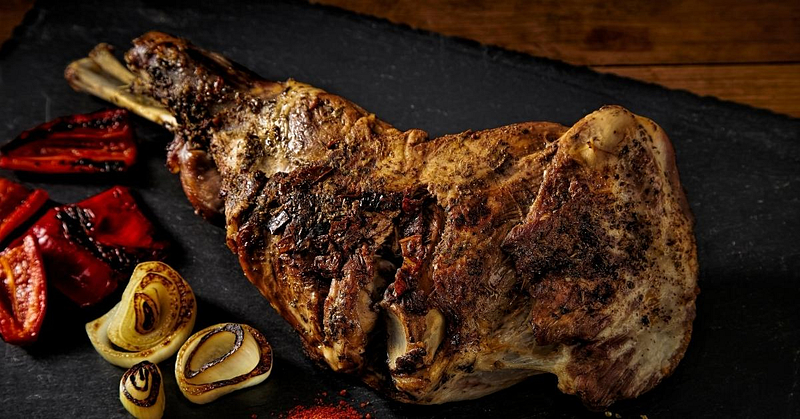 Smoked Bone-In Leg of Lamb
This bone-in leg of lamb features a flavorful herb rub and is smoked low and slow. It's flavor packed to perfection.
Instructions
When ready to cook, set your pellet grill to 250 °F and preheat.

In a small bowl, combine the salt, pepper, garlic, thyme, rosemary, sugar, and paprika.

Trim off any large pieces of fat or silver skin.

Spread a thin layer of mustard over the lamb and rub the lamb herb rub evenly all over the meat.

Place the lamb in the smoker. Smoke for 4 hours or until the internal temperature of the meat reaches 150 °F.