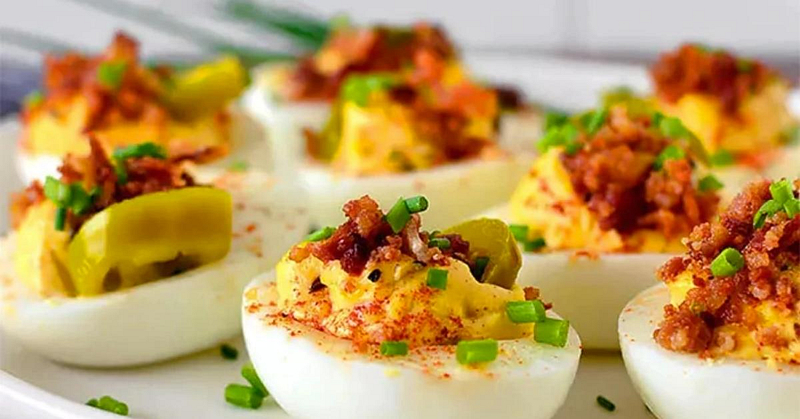 Smoked Deviled Eggs
Next time you've got a cravin' for deviled eggs, try 'em smoked. Smoked deviled eggs are a show stopping twist on a classic appetizer.
Instructions
Preheated your Z Grills pellet smoker to 350°F.

Place whole eggs directly on the preheated smoker and cook for 30 minutes turning ½ way through.

Remove the cooked eggs and place immediately into an ice bath. Chill completely.

Reduce the heat of your pellet grill to 180°F.

Peel the eggs and return them to the smoker for another 30 minutes.

Once eggs are done, carefully slice the egg lengthwise and remove the yolk to a mixing bowl.

Add in mustard, mayo, hot sauce and ½ the BBQ rub to the yolks. Blend all the ingredients until smooth.

Use a spoon to fill each egg white with about 1 tablespoon of the yolk mixture.

Sprinkle the remaining rub over the eggs.