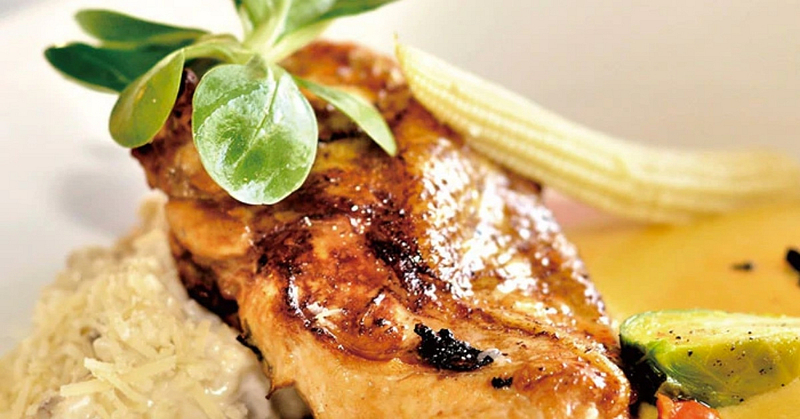 Grilled Maple Butter Salmon
Tender, slightly sweet, smoky, and buttery, this grilled maple butter salmon is finger-licking good! It's fairly simple to make and requires minimal ingredients. 
Ingredients
1 

large salmon fillet (around 3 pounds)

1/2 

cup 

salted butter (melted)

2 

tablespoons 

soy sauce

Salt and pepper

1/4 

cup 

maple syrup
Instructions
Preheat pellet grill to 400 °F.

Place thesalmon fillet ina baking pan lined with parchment paper.

Sprinkle the fish with salt and pepper.

Add half of the melted butter to the salmon and place the baking pan on the grill.

Grill for 15-20 minutes or until fish is roughly 70% cooked. It will feel still gelatinous in the thickest parts of the salmon.

Combinethe remaining melted butter, soy sauce, and maple syrup and pour over the salmon.It will run off the sides so use a spoon to pour it back over the fish. It's also perfectly fine that some will be left on the sides of the pan.

Cookfor 5 to 10 additional minutes or until the fish is cooked through. The fish should be firm to the touch but still moist and soft when pressed on,and the ridges will flake or pull apart if pressed on.