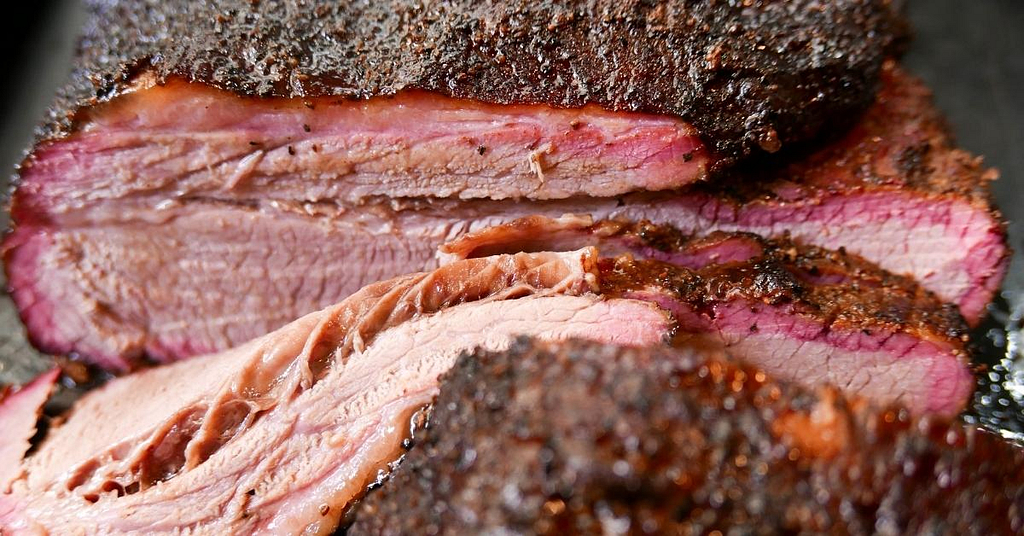 The argument about the best American BBQ is usually a hotly-debated one. Texas style BBQ is great, and Kansas City barbecue does pack a punch with its sweet and thick sauces. Don't let us get started on Memphis style BBQ. But what about the Oklahoma grill?
If you're from Oklahoma or have been there, you know they are very vocal about their barbecue. You might not get the difference till you taste it. And when you do, you'll most likely want some more.
With this, we'll answer the question, "What is Oklahoma style BBQ?" We'll also give recipes for the more adventurous that would want to try their hand at one of these BBQ styles. 
Add a header to begin generating the table of contents
What Is Oklahoma Style BBQ?
It isn't easy to define what an Oklahoma grill entails. You won't even find it on a search on your favorite search engine because it's just that vague. We'll give it our best shot.
Oklahoma style BBQ is a combination of different BBQ styles. Some of them include the Texas style and many other southeastern techniques. This combo brings about a method with certain traits like the tomato-based sauces of Kansas City and Memphis, with the Texan penchant for brisket.
Some of the best BBQ in Oklahoma would include more than one type of meat, with a slathering of sauce and some side dishes. However, we at Z grills believe that every BBQ smoker is free to do as they see fit. As long as you enjoy what you cook, you're alright.
You should know some things if you're planning on making Oklahoma style BBQ. Even if you only want to increase your BBQ styles repertoire, you should note these features of the Oklahoma grill.
There are multiple types of BBQ meat (One of which is usually brisket)
The meat should be smoked, preferably with a smoker or a Pellet grill. (Maybe one from our 1000 series)
There should be a sauce on the side.
These items won't be hard to find. You can always get the meat from the grocery store. Purchasing one of our high-quality Pellet grills is quite easy. However, the BBQ sauce might not be a breeze to get. But you could make your own. Don't worry; we'll teach you how.
Oklahoma Style BBQ Sauce
As we said earlier, the Oklahoma method is one of the American BBQ styles that involve tomato-based sauces. It would help if you had some tomato paste or ketchup on hand for the sauce.
The sauce mustn't be tomato-based, but most of them are. We'll give you a quick recipe for an authentic Oklahoman BBQ sauce. Here are the ingredients you'll need:
Seasoned Salt to Taste
One cup of apple cider
Three-quarters of a cup of ketchup
A quarter cup of packed brown sugar
Two tablespoons of Worcestershire sauce
A quarter cup of apple cider vinegar
Half a teaspoon of garlic powder, or to taste
Making the sauce is quite simple and requires little preparation. You only need your grill, a non-stick saucepan, and a spatula.
All you need to do is combine all the ingredients in the saucepan. Place the saucepan on the grill, and let it simmer under low heat for fifteen minutes. When it's done, you have your sauce.
Pro Tip: Don't let the mixture boil. Once it does that, you'll get a sauce that tastes like vinegar. So, unless you're going for sweet-and-sour sauce, you should be careful with the heat.
Oklahoma Style BBQ Recipe
Many recipes can accompany your Oklahoma BBQ style sauce. You could go for pulled pork or some ribs. But one easy dish is the Smoked Beef Brisket. Here's how you make it.
Before starting, you should make a fast honey basting sauce by blending honey, soy sauce, and salt. Once that is done, follow these steps:
Light your pellet grill and keep adding additional pellets during the cooking time. Also, because you want to cook the meat indirectly from the coals, make sure you leave an area free of fire. That is where you'll put the beef.
Baste the brisket with the honey sauce. When the grill reaches roughly 225 degrees Fahrenheit, place it on the grill.
Cook the brisket for another 4 to 5 hours, or until it reaches an internal temperature of 170°F. Baste the brisket every half hour with your honey sauce.
Now, you should wrap the brisket in aluminum foil and continue grilling. Cook for another hour, or until the internal temperature reaches around 190°F.
When the cooking is finished, allow the brisket to rest for thirty minutes before slicing to allow the meat's juices to settle inside. Serve with a side of your Oklahoma BBQ sauce.
Conclusion
The Oklahoma American BBQ styles are exceptional. With these recipes, you should be able to replicate them in the comfort of your home. There's no need to search for the best BBQ in Oklahoma when you can do it yourself.
We at Z grills want you to feast your taste buds with the most savory types of BBQ. That is why we supply the best pellet grills and grilling accessories at the lowest prices. Purchase from us today, and get your order in 3-7 business days.
We hope you enjoy your Oklahoma style BBQ!
Bragg Organic Apple Cider Vinegar With the Mother– USDA Certified Organic – Raw, Unfiltered All Natural Ingredients, 16 ounce, 2 Pack
BRAGG APPLE CIDER VINEGAR: The Bragg ACV Vinegar is made from organically grown apples, and offers various health benefits. To easily incorporate ACV into your diet, you can take a daily 2 oz shot, pour it over your salad, drink in a morning elixir with water and lemon, or add it to your hot tea.
ORGANIC INGREDIENTS: The Bragg ACV is raw, unfiltered, and crafted from organically grown apples. It is USDA certified organic, Non-GMO Verified, and Kosher certified.
MOTHER OF VINEGAR: The 'Mother' consists of strands of proteins, enzymes, and friendly bacteria that give the product its murky appearance. The 'Mother' is used for its natural cleansing qualities.
APPLE CIDER VINEGAR HEALTH BENEFITS: Drinking a daily dose of Bragg Organic ACV offers many health benefits. ACV can help support a healthy immune system, aids in maintaining a healthy weight, delivers prebiotics, and helps you maintain normal glucose levels.
The Bragg Difference: Our ingredients always come from the land, not a lab. It's our vital difference. With Bragg Live Food Products Seal of Authenticity
Heinz Organic Tomato Ketchup (14 oz Bottle)
HEINZ ORGANIC TOMATO KETCHUP: One 14 oz bottle of Heinz Organic Tomato Ketchup
THICK & RICH: Heinz Organic Tomato Ketchup has the same thick and rich taste of classic Heinz ketchup
ORGANIC INGREDIENTS: Made with certified organic ingredients
REAL FLAVOR: No GMO ingredients, no high-fructose corn syrup, and 100% Heinz taste
20 CALORIES: Contains 20 calories per serving
McCormick Garlic Powder, 8.75 Oz
Smoother and more mellow than raw garlic
Made from fresh, whole garlic cloves that have been dried and ground
Powdered garlic disperses completely and evenly into your dishes
Use 1/4 tsp. garlic powder in place of 1 clove of fresh garlic
Non GMO
Note
This post contains affiliate links. Please read my full disclosure here: https://blog.zgrills.com/affiliate-disclosure/