As a nation, we're certainly no strangers to grilling, barbecuing, searing, and smoking our meat. Cookouts have become a beloved part of our cooking culture and many consider learning how to grill to be a rite of passage. Today we'll be looking at a fantastic Hawaiian delicacy: Huli Huli chicken. Baked Huli Huli chicken and grilled Huli Huli chicken are delicious dishes, so if you'd like to try a new and exciting dish, this may just be the one for you. 
In this article, we'll guide you through everything you need to make this classic Hawaiian chicken dish. So whether you're looking for a new recipe for your pellet smoker for beginners or want to learn how to make grilled Huli Huli chicken, we've got all the information you'll need.
Add a header to begin generating the table of contents
What is Huli Huli chicken?
Huli Huli chicken is a Hawaiian dish that was created in the 1950s and has a rich history despite its newness. Ernest Morgado, a naval intelligence officer in the Second World War, and a chicken farmer named Mike Asagi founded the Pacific Poultry Company in 'Ewa, Hawaii. At company meetings and gatherings, they initially barbecued their chicken in a teriyaki-like sauce based on Morgado's mother's recipe. The dish became popular and Morgado began cooking it at fundraisers. Since then, millions of dollars have been raised for charities by selling Huli-Huli chicken.
Huli Huli chicken gets its name from how it's prepared; the word "Huli" means "turn" in Hawaiian. In this dish, the chicken is grilled between two racks and turned halfway through the cooking process. This dish remained popular for its unique, shiny glaze and sweet, caramelized bits that form on the edges of the meat. It's a classic tropical meat dish, but many people see it as one of the most special.
How to Choose the Right Chicken for Huli Huli
You can make Huli Huli chicken with boneless chicken thighs or chicken breast, depending on your personal preference and what you have access to. As always, we recommend purchasing the highest quality meat you can.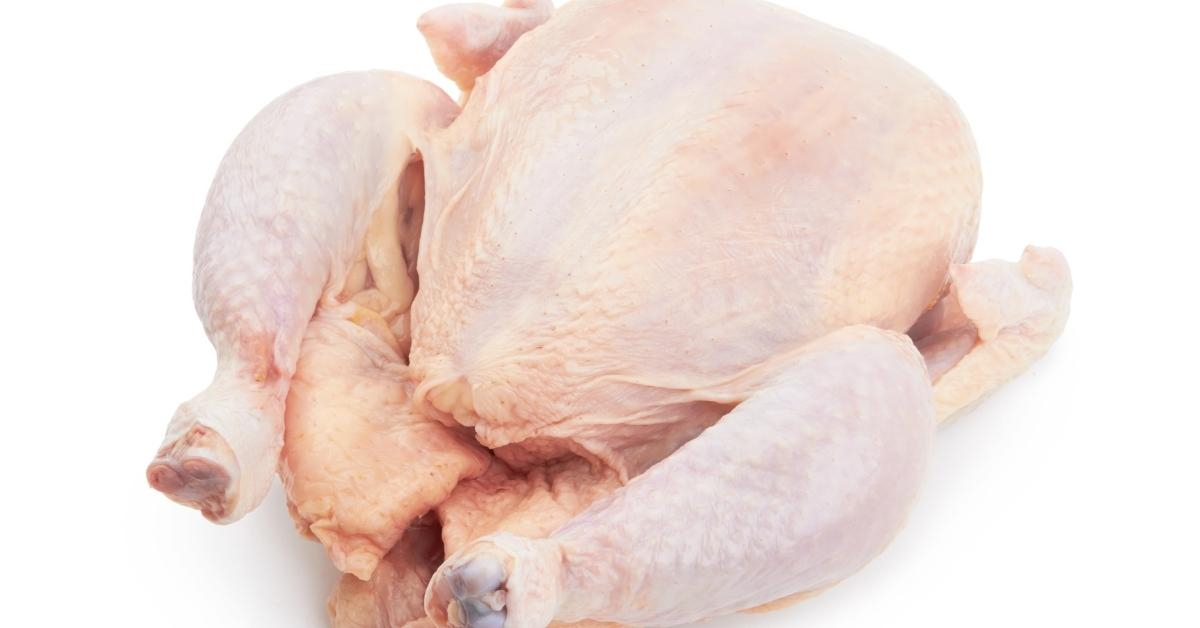 What You Need to Make Grilled Huli Huli Chicken
The biggest selling point of this dish is the sauce, so if you want to replicate it properly, it's worth investing in high-quality ingredients. The sesame oil and mirin lean into the East Asian influences of Hawaiian cooking, while the pineapple brings out the tropical flavors. Here's what you'll need to make your grilled Huli Huli chicken marinade:
3/4 cup of canned or bottled pineapple juice (avoid fresh pineapple juice as it contains a strong natural tenderizing chemical that will turn your meat too soft)
2 tablespoons of rice vinegar or cider vinegar
1 1/2 tablespoons of freshly grated ginger
1 1/2 tablespoons of freshly grated garlic
1/2 cup of tomato ketchup (try to use a brand that isn't overly vinegary)
1/2 cup of soy sauce (feel free to use gluten-free soy sauce if you're gluten intolerant)
1/4 cup of brown sugar
1/4 cup of sherry, mirin, or Chinese cooking wine (for an alcohol-free version, substitute this with chicken stock)
1 tablespoon of Sriracha (feel free to leave this out if you're very sensitive to spice)
1 tablespoon of toasted sesame oil (regular sesame oil will do but toasted sesame oil provides a much deeper flavor)
You'll also need tongs, heat-resistant gloves, and of course, your pellets and pellet grill, which we'll cover next.
How to Grill Huli Huli Chicken on a Pellet Grill
For best results, marinate your chicken for at least 2 hours before grilling. Once your chicken has finished marinating, follow these steps:
Start by brushing your grill with a little oil.
Preheat your pellet grill to medium-high heat (225F), then drain any excess marinade from the chicken and put it on the grill.
Allow your chicken to cook for about an hour.
Wait until the internal temperature in the thickest part reaches 165°F.
Transfer your Huli Huli chicken to a plate, cover it loosely with aluminum foil, and let it rest for a few minutes so the flavors settle.
Serve it with your favorite side dishes and enjoy!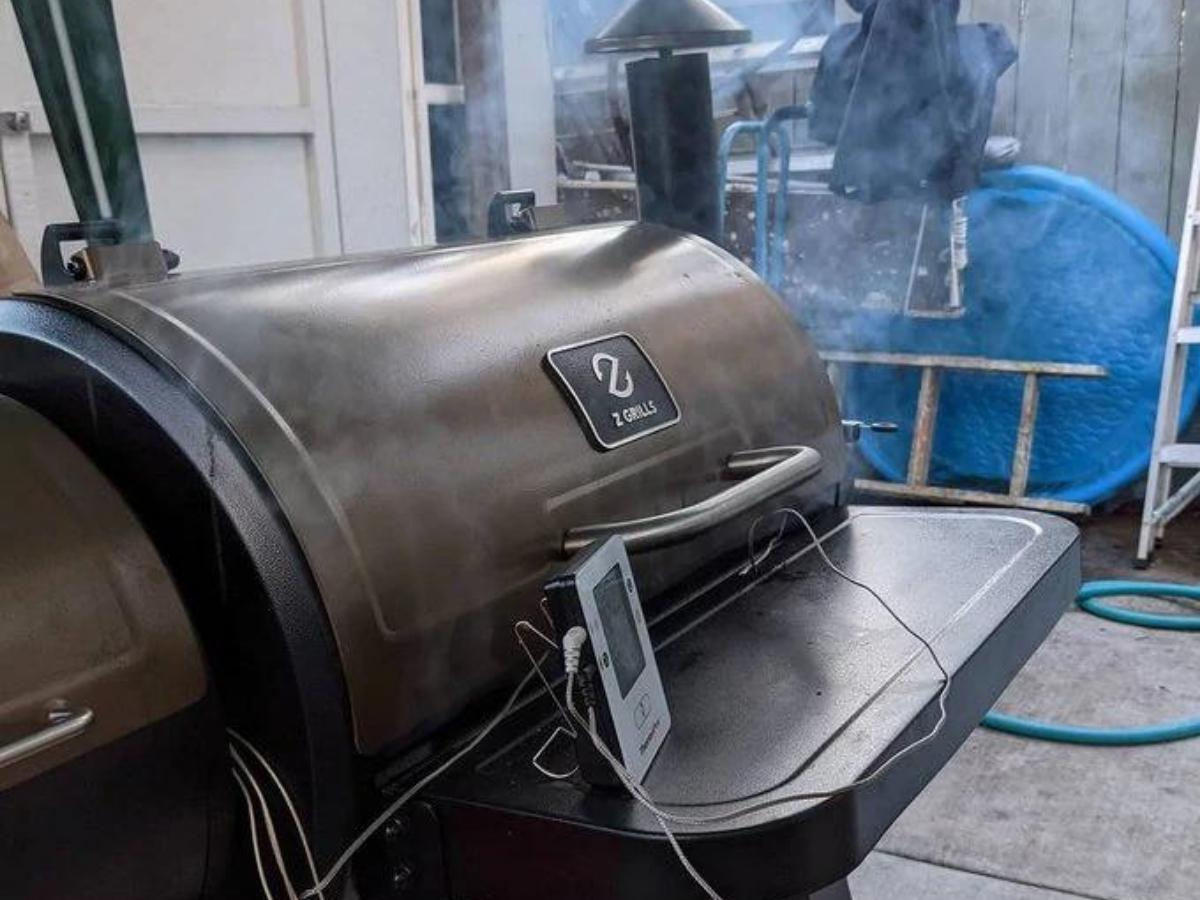 What to Serve with Grilled Huli Huli Chicken
Huli Huli chicken is a truly unique dish, but you'd be surprised how many flavors compliment it well! Here are some easy and delicious suggestions for side dishes that go well with grilled Huli Huli chicken:
Coleslaw or Asian-style slaw with Sriracha
Potato salad
Pan-fried broccoli
Roasted cauliflower (extra points if you roast it with fresh garlic!)
Pineapple fried rice or coconut rice
Three-bean salad
Guacamole
Pasta salad
How long should you grill Huli Huli chicken?
In general, it should take about 1 hour to grill Huli Huli chicken on a smoker at 225F.
Alternatively, you can ramp the temperature up to 350F and cook it the traditional way, turning the chicken every 2 minutes for the first 8 minutes and then every 10 minutes until it reaches the right internal temperature.
What temperature is Huli Huli chicken done at?
Your chicken needs to reach an internal temperature of 165F before serving.
What wood pellets should I use for Huli Huli chicken?
Generally, it's best to use mild-flavored wood pellets to allow the flavors in the marinade to come through, so avoid strong flavors like Hickory and Oak unless you're sure you'll prefer the recipe with this added flavor. Any of our lighter flavored pellets such as Fruitwood, apple, and cherry will work well.
What's the best pellet smoker for grilled Huli Huli chicken?
Here are some of our best wood pellet smokers for the grilled perfect Huli Huli chicken:
What's more, this model's ash cleanout system makes for a seamless grilling experience without all the mess.   
Huli Huli chicken is a must-try at least once in your life, but once you've tried it you'll likely find it becomes a staple on your dinner table! The key to perfectly cooked Huli Huli chicken is not to rush it and have a pellet grill that perfectly controls the temperature so your grilled Huli Huli chicken comes off the grill moist and delicious. 
Grilled Huli Huli
Ingredients
4

lbs

boneless and skinless chicken thighs or breasts
For Huli Huli Sauce:
1

cup

pineapple juice (not fresh)

½

cup

soy sauce (not dark)

½

cup

brown sugar

½

cup

ketchup

¼

cup

sherry or rice wine

¼

cup

honey

1

tbsp

grated ginger

4

minced

garlic cloves

1

tsp

sesame oil

1

tbsp

sriracha
Instructions
Combine all sauce ingredients in a bowl and reserve about ¾ cup for basting or serving

Place your chicken breasts in a freezer bag or Tupperware for marinating and pour the sauce over the top, then place in the fridge for at least 2 hours

Set your grill to your desired temperature (225F for smoking, 350F for grilling)

Place the chicken directly on the grates

Allow to cook for 1 hour if smoking, otherwise turn every 2-3 minutes for the first 8-12 minutes if grilling until it reaches an internal temperature of 165F.
More Delicious Grilled Chicken Recipes to Try