As summer approaches, we have much to look forward to. The days are getting longer, the weather becomes warmer, and the season for barbecuing begins! We all know the joys of gathering friends and family to share some delicious food full of smoky flavor, but have you ever wondered why barbecue food tastes so good?
In this article, we'll be looking at the effects of wood pellets, charcoal, gas, and electric grills on food. We'll compare them, the flavor they impart on food, and which type of pellet grill you should choose to get the most full-bodied smoke flavor.
Add a header to begin generating the table of contents
Wood Pellets vs Charcoal vs Gas vs Electric: Which Tastes Best?
There are so many ways to cook food and each method has its merits. Many people prefer the taste of meat cooked on a pellet grill but a charcoal grill also works well in terms of smoking meat. Let's take a look at the flavor each type of grill imparts on your food: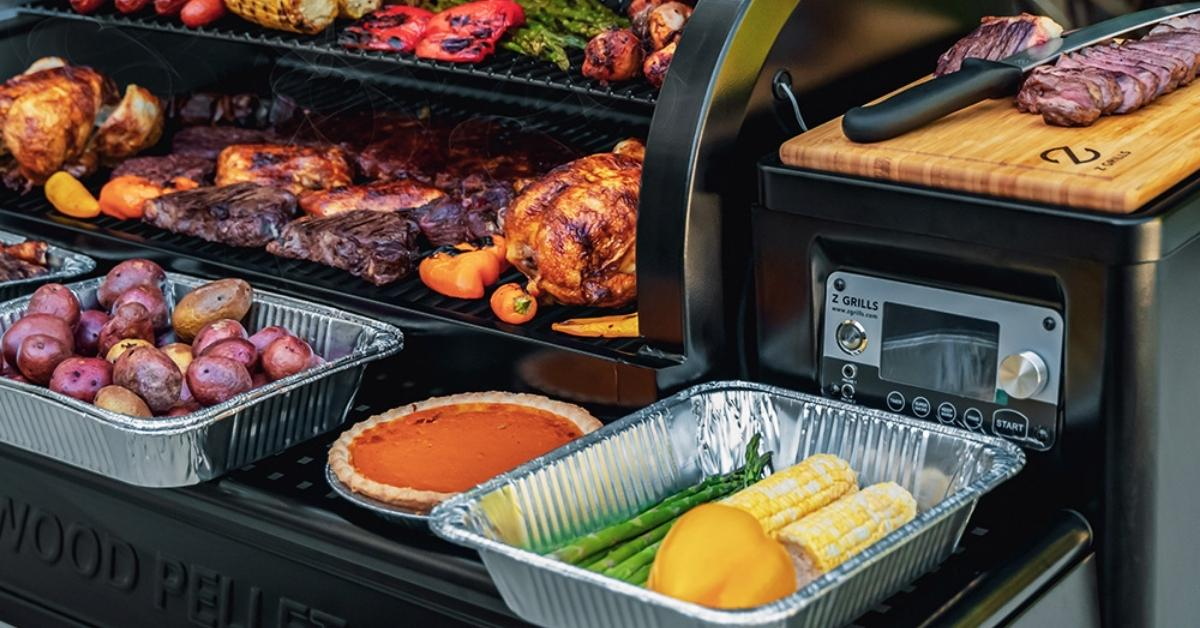 How does the type of grill affect the taste?
When you cook with a pellet grill, you're cooking with wood, so you should expect to taste the wood in the finished product. Most people prefer food cooked on a pellet grill because it offers a smokier flavor with less of the "burnt" flavor you tend to get with a charcoal grill. The added benefit of a pellet grill is that your choice of wood pellet also changes the flavor: Apple gives your food a lighter, fruiter smoky taste, while Hickory gives it a deep smoky flavor.
Gas grills and electric grills don't impart any smoky flavor unless you add wood chips in foil, or another inconvenient work-around.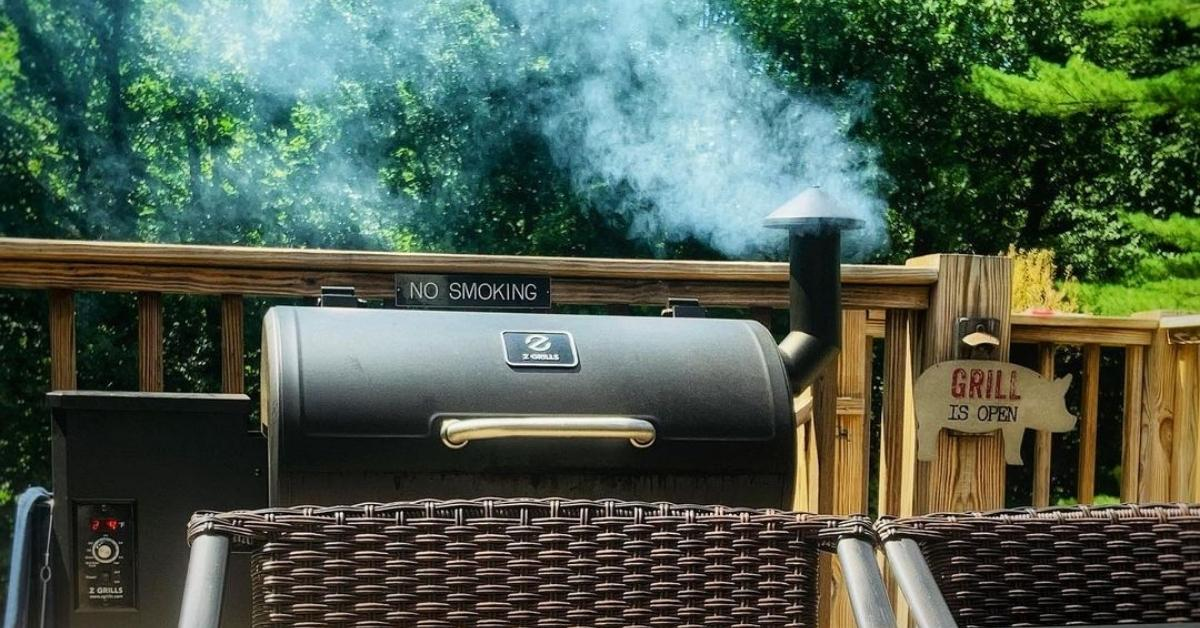 How does the type of grill affect its appearance?
Gas grills typically produce high heat, which means your food will typically have a much darker appearance than that produced by other grills.
Charcoal grills are similar, often producing meat that is charred on the outside, and a bit burnt if you aren't watchful.
Pellet grills will allow you to sear your meat at the end, should you choose to, by ramping up the heat. Many pellet grills also come with a separate sear plate, so your food can go straight from low-and-slow cooking to hot-and-fast searing for the very best results.
Electric grills won't produce a sear mark, but you may get some grate lines on your meat.
Which type of grill produces the healthiest food?
Charcoal is the only type of grill that may affect the quality of your food. Charcoal emits smoke, meaning that it also transfers some carcinogenic compounds into your food. For this reason, many people prefer pellet grills or electric barbecues. Gas can also produce healthy food, but using gas does come with some inherent risks.
Which type of grill is the most versatile?
In terms of versatility, a pellet grill often comes out on top. Pellet grills are designed to be used as smokers, allowing you to achieve lower temperatures, cooking your meat low-and-slow, which will bring out a meat's juices nicely. That said, most pellet grills (especially Z Grills) can do it all, from baking and grilling to searing and brazing.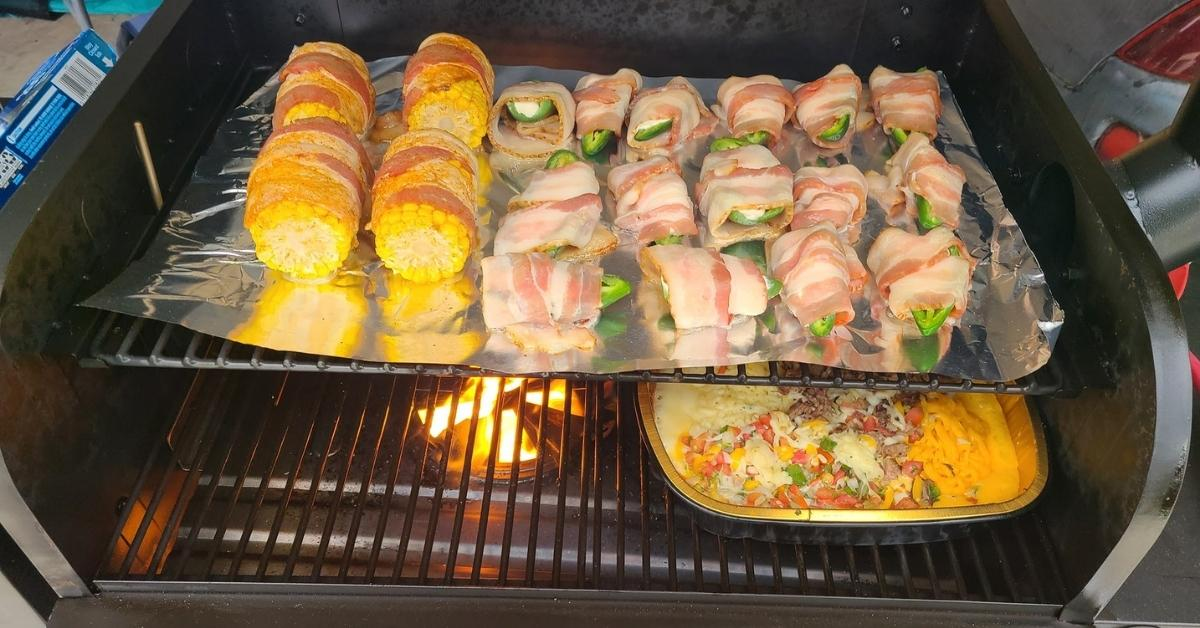 How does temperature affect taste on a pellet grill?
Gas grills reach higher temperatures more easily than other types of grills, but if the pitmaster isn't experienced, the meat usually ends up charred on the outside and uncooked on the inside. That means the outside has a burnt flavor rather than a smoke flavor, and the inside doesn't have much of any flavor.
Pellet grills are the complete opposite! Pellet smokers are easy to control – you simply set the temperature you want and walk away. That means your food is getting cooked to perfection inside and out, whether you're nearby or not.
Pellet grills focus on the low-and-slow technique which coaxes out just enough moisture from meat and vegetables, leaving your food moist, flavorful, and fragrant.  
Of course, if you want to sear at the end for a crispier texture and taste, use the sear plate or set your temperature to maximum and sear to finish.
Which type of grill is the easiest for cooking and cleaning?
Electric and pellet grills are pretty easy to maintain and clean; charcoal grills tend to be the messiest since they involve ash and soot. Charcoal grills should be cleaned after every cook, whereas you might not have to worry about that with a pellet grill, electric, or gas grill, depending on the recipe. That said, it's best to clean a grill after every use if you want it to last for years to come!
Does the type of wood pellet affect the taste?
Wood pellets are a type of biofuels made with compressed wood fiber. This residual wood is saved from being discarded during the sawmilling process, making it a low-waste cooking option. But how does this sustainable cooking option affect how our food tastes?
There are also other blends and flavors to try, so experiment and find what you like best!
Does a pellet grill taste as good as a wood grill?
The answer is a resounding yes! While pellet grills may not provide the exact same flavor as a traditional wood grill, they offer a unique and fantastic taste experience of their own. The combination of wood pellets, precise temperature control, and versatile cooking capabilities make pellet grills a top choice for grill masters and food enthusiasts alike.
Whether you're a seasoned grilling aficionado or a backyard cooking rookie, a pellet grill will delight your taste buds with its smoky goodness. So fire up that pellet grill, get creative with your wood pellet flavors, and embark on a culinary adventure that will leave your guests begging for seconds.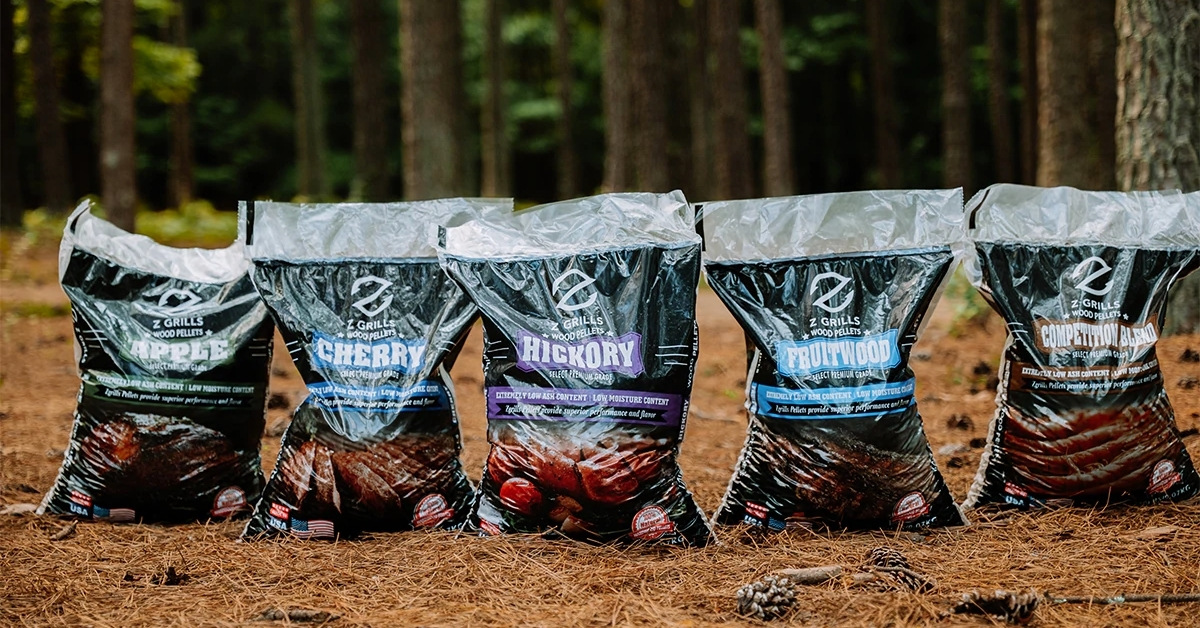 Can you taste the difference in Z Grills wood pellets?
Z Grills' hardwood pellets are made with all-natural, pure flavor hardwoods in American mills. We don't use any fillers or binders so you can enjoy a hearty smoke or something light and fruity without any compromise in taste. We're certain that because our pellets are so high quality, we can offer a purer, cleaner taste.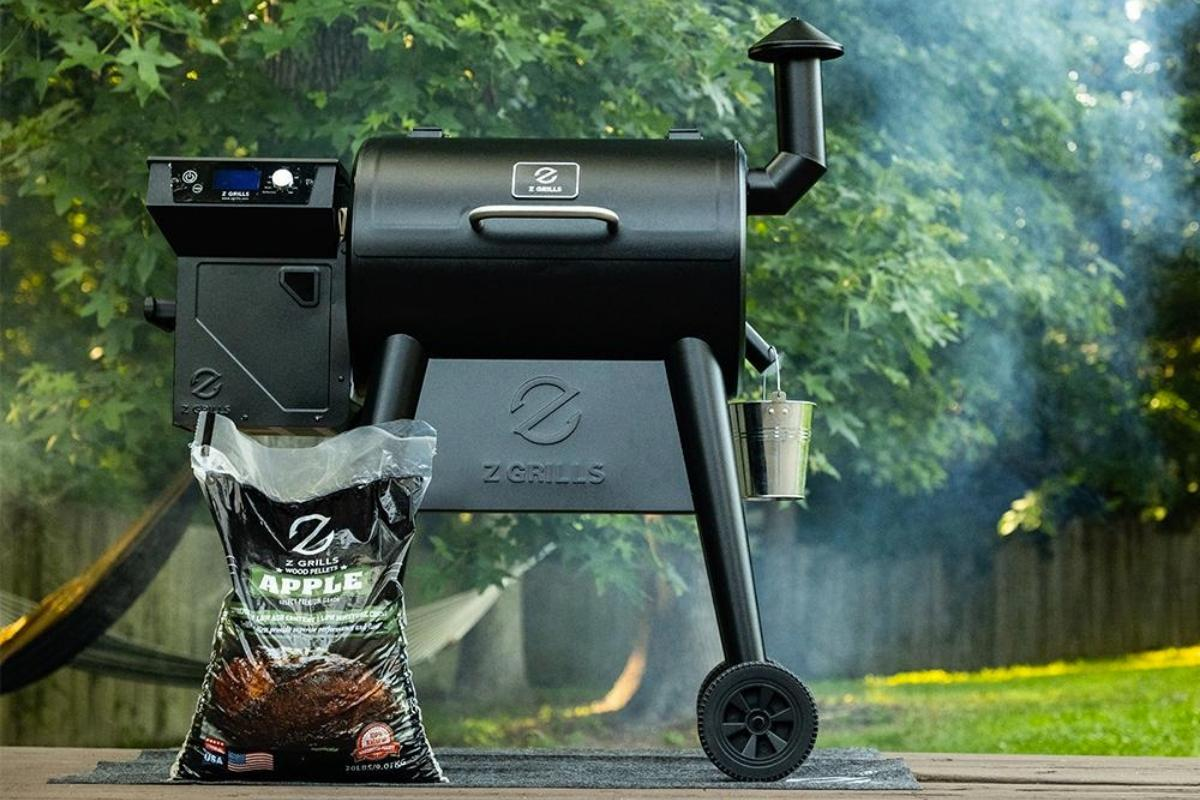 Pellet Grills Offer the Best Smoke Flavor
While the choice between wood pellet grills, charcoal, electric, or gas, is ultimately yours, a pellet grill does provide the most smoke flavor with the most reliability.  Wood pellet grill smokers use direct and indirect heat for cooking, and its smoky flavor sets wood pellet grills apart from other grilling methods.
Barbecuing and grilling should be an easy and enjoyable experience, so why not choose the best-made pellet grill so you can focus on being a great pitmaster?
Z Grills is the ideal choice for your first wood pellet grill. We're a grill manufacturer with over 30 years of experience within the industry. With over 650,000 pellet grills sold and 85 million cooks made.
Cuisinart CGG-7400 Propane, 54 Inch, Full Size Four-Burner Gas Grill
COOKING POWER: Four 11, 000 BTU burners provide a total 44, 000 BTUs of cooking power
COOKING SPACE: The grill is equipped with 443 square inch of cooking space with an additional 167 square inch warming rack
CAST IRON GRATES: Heavy-duty cast iron cooking grates are great for retaining heat
PREP SPACE: Two 18" x 13" side tables provide ample space for food prep
CONSTRUCTION: Stainless Steel lid and control panel. Actual product may vary from images shown due to product enhancement.
Weber Original Kettle 22-Inch Charcoal Grill
Stay true to the modern version of the kettle that started it all—the Original Kettle, invented by Weber's founder, and loved around the world. Its ultra-durable, porcelain-enameled lid and bowl retain heat, while the damperseasily adjust for precise temperature control. With a One-Touch cleaning system for easy cleanup after a long day of grilling, the Original Kettle will always be the grill built for everyone
Holds up to 13 burgers made with a Weber burger press
One-Touch cleaning system provides hassle-free ash cleanup.Removable, aluminum ash catcher
Porcelain-enameled lid and bowl Retain heat, and won't rust or peel
Use the lid hook to avoid placing the lid on the ground while grilling