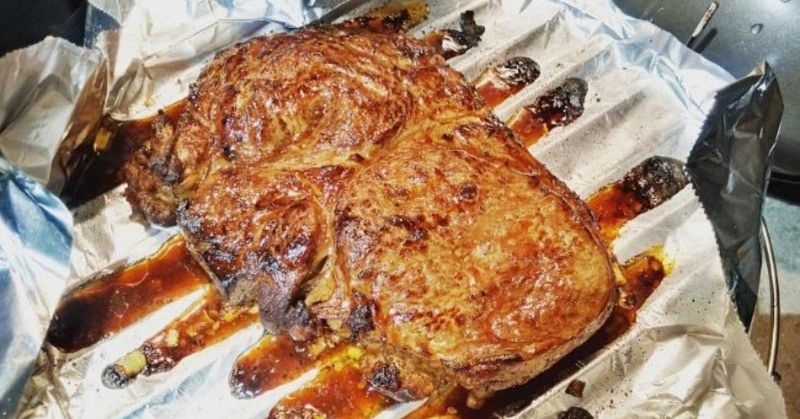 Smoked Ribeye Steak
Who doesn't want to enjoy a smoky, meaty, juicy, and delicious ribeye steak on a football Sunday? Follow the simple recipe below and smoke the ribeye steak to perfection.
Equipment
Z Grills 7002C2E Wood Pellet Grill

Z Grills Hickory Wood Pellets

Mukasafabrication Michael Myers Chef Knife

Venomsteel Best Damn Glov
Instructions
To prepare the ribeye steak, season it with Killerhogsbbq combo The BBQ Rub & Steak Rub.

Preheat the smoker to 250°F, then place the steak on the grill and insert a thermometer.

Smoke the steak until it reaches 110°F, then remove the grill grates and sear on high heat.

Once seared and the internal temp of the steak reaches 130° – 132° F, let the steak rest for 10-15 minutes before slicing.

Serve with eggs for breakfast or roasted vegetables for dinner.
Video