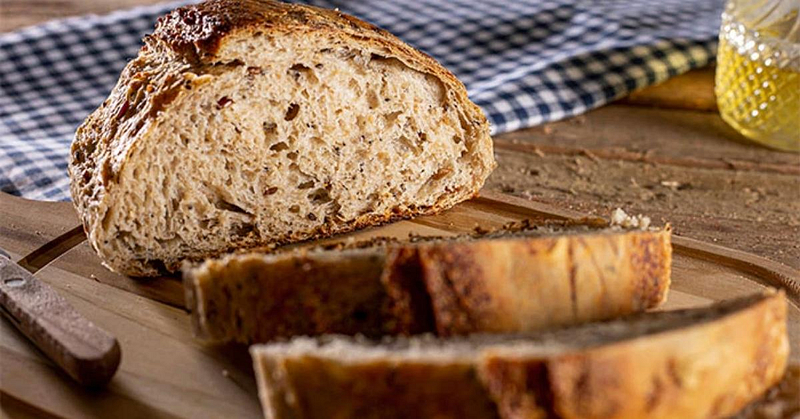 Smoked Beer Bread
Start your day off right with the smoked beer bread. This smoked beer bread is delicious, buttery, cozy, comforting. And you'll enjoy the amazing wood-fired flavor with our Smoked Beer Bread recipe.
Equipment
Z Grills Pellet Smoker

Z Grills Hickory Wood Pellets
Ingredients
3

cups

all-purpose flour, sifted

2

tbsp

sugar

1

tbsp

baking powder

1

tsp

salt

1 (12 oz)

can or bottle beer (not too dark or bitter)

2

tbsp

honey or agave, warmed

6

tbsp

butter, melted
Instructions
Set your pellet smoker at 350 °F.

Lightly grease a 9 ×5 inch loaf pan.

In a large mixing bowl, put in the flour, sugar, baking powder, and salt. Whisk to combine and aerate, using a wire whisk. Add the beer and honey and stir with a wooden spoon until the batter is properly mixed (Do not overmix).

Pour half of the melted butter into the prepared loaf pan and pour in the batter. Pour the remaining butter over the top of the loaf.

Place the loaf pan on the grill grate and bake for 50 to 60 minutes or until the bread is golden brown.

Allow the loaf to cool slightly in the pan before removing it from the pan. Leftovers make great toast.