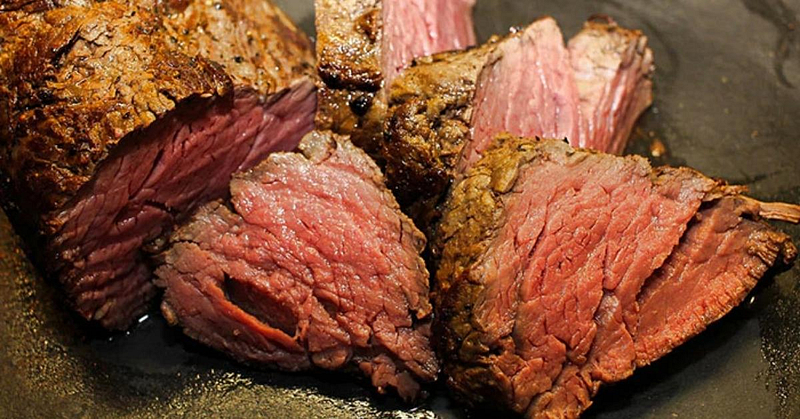 Smoked Beef Pot Roast As a Slicer
Chuck Roast can be a fantastic choice for smoking whether you're a pro or just a backyard novice. This Smoked Beef Pot Roast recipe is also great for beginners and delivers incredible results every time! 
Instructions
Drizzle roast with maple syrup and apply rub.

Randomly insert garlic chunks into roast approximately 1-2" deep.

After initial warmp smoking of the grill, increase temp to 450°F.

Set roast on grate in roast pan and fill bottom 1/2" with beef brothand red wine.

Roast at 450 °F for about 30 minutes.

Drop cooking temp to 225°F.

Replace the roast and cook your desired temp. 130°F for med rare.

Tent for 5-10 minutes and slice away.