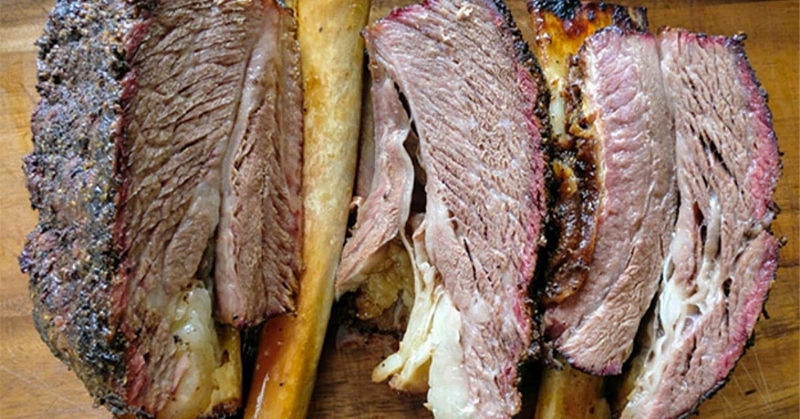 How to Smoke Beef Ribs
Smoky, tender, juicy, and a little bit crispy on the outside. Need we say more? These smoked beef ribs will win the admiration of your friends and family.
Instructions
Preheat your Z Grills pellet smoker to 225 °F.

Rinse the rack of ribs and remove the thin membrane from the bone side of the rack. Pat dry thoroughly.

In a bowl, combine the salt, pepper, and garlic powder. Season the ribs on both sides with the dry rub mixture.

Place the racks of ribs in the smoker. Close the lid and smoke for up to 5 ½ hours or until the internal temperature reaches 203 °F.

Remove ribs from the smoker and wrap them in foil and then a towel. Let ribs rest about two hours.

Turn up the temperature of your smoker to high heat.

Place the ribs back into your smoker and grill on high heat to create a crispy crust, about 90 seconds per side.