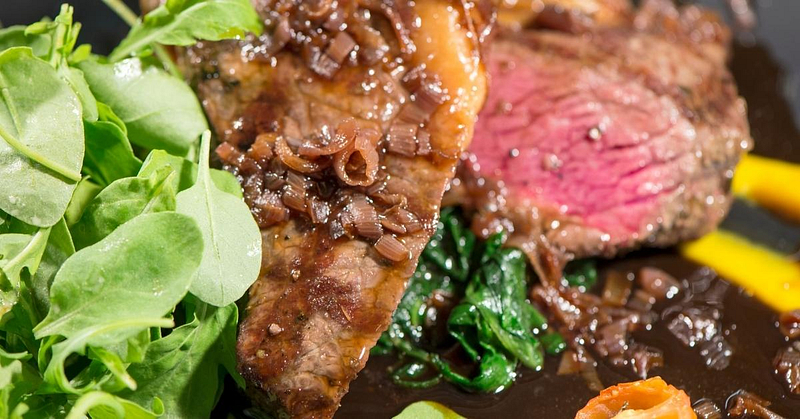 Grilled Sirloin Steak
Simply seasoned and perfectly grilled, these tender, juicy, and flavorful Grilled Sirloin Steaks make for a memorable meal that your family will love! 
Instructions
In a large resealable plastic bag, combine the oil, garlic, vinegar, soy sauce, honey, and pepper.

Add sirloin steaks to the bag. Seal bag and turn to coat; refrigerate for 1 – 1 1/2 hours.

Remove the bag from the refrigerator and allow it to come to room temperature.

Heat the grill to medium heat and oil the grates with cooking oil.

Grill steaks for approximately 6 minutes; then flip with tongs and cook for another 5-6 minutes, or until the steaks reach your desired doneness.

For the sauce, pour the marinade into a saucepan and bring it to a boil; then reduce the heat and simmer until it thickens.

Remove steaks from the grill and let them rest for 10 minutes before serving.