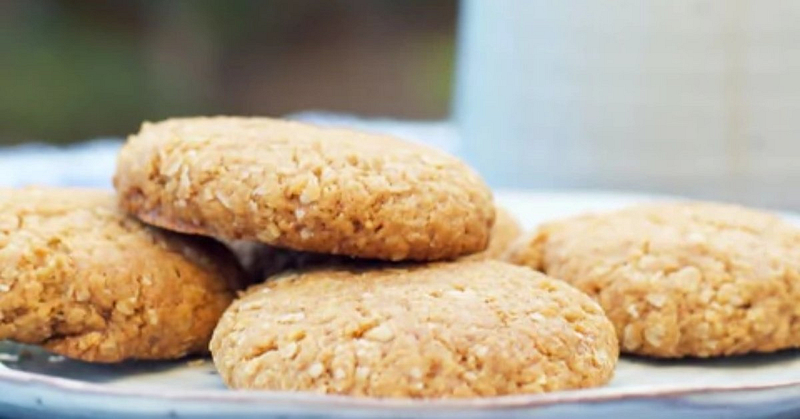 Anzac Biscuits
An Aussie classic, these bickies were one of my favourites as a kid. They are super easy to make and turned out great. Best enjoyed with a cup of tea while still warm, but will last in biscuit tin for literally months if not all eaten first. Remember only these ingredients can be used to make ANZAC biscuits, add or remove anything and you have to give them a new name!
Equipment
Z Grills Wood Pellet Grill

Z Grills Hickory Wood Pellets
Ingredients
1

cup

rolled oats

3/4

cup

raw sugar

3/4

cup

desiccated coconut

1

cup

plain flour, sifted

125

g

butter, melted

2

tablespoons

Golden Syrup 

1/2

tsp

bicarb soda

3

tablespoons

boiling water
Instructions
Combine and mix thoroughly sifted flour, oats, sugar and coconut in a large bowl.

Melt the butter and Golden Syrup over low heat.

Add boiling water to the bicarb soda, once dissolved add into the butter/syrup mix, it will bubble/fizz up a bit.

Add the liquid into the dry ingredients and mix throughly.

Rolls the mix into golf ball size balls and layout on grease proof paper on baking tray and flatten the tops just slightly.

Space the balls with about 3 fingers between each ball as they will flatten to about triple the diameter as they cook.

Pre-heat the Z Grill to 176ºC / 350ºF and cook for 25-30 minutes until golden brown.

Rest on cooling rack until at room temperature then store in air-tight container.