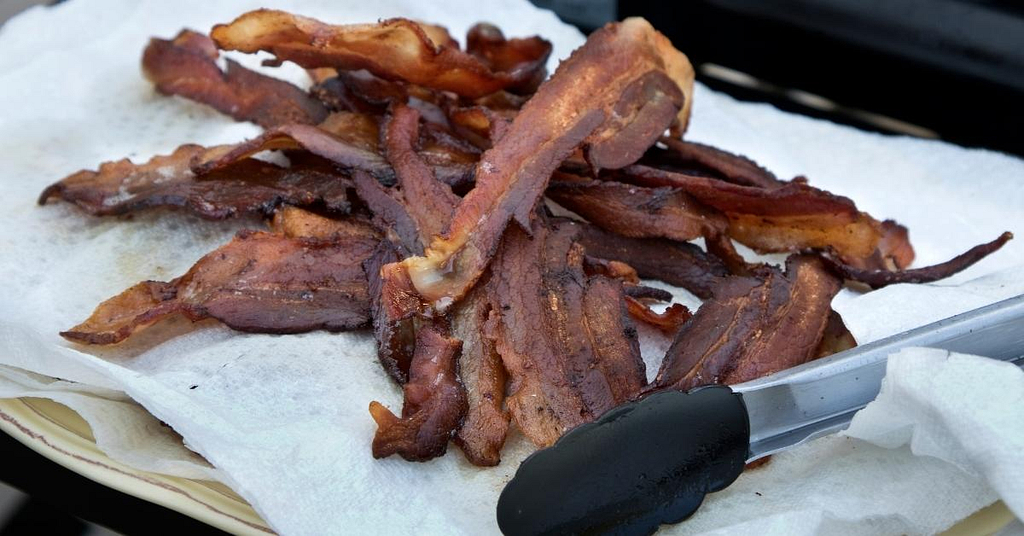 Bacon is the food of the Gods – every time you lay strips of bacon in the pan it brings everyone for miles running. Even vegetarians and vegans can't resist the smell, and stare wistfully as you chow down. But what if I told you it could get even better?
By taking your bacon from the pan to the grill you not only reduce how much clean up you have to do, but it also increases the flavor. It's quick, easy, and totally addictive. Here's how to cook delicious and crispy bacon on the grill:
Add a header to begin generating the table of contents
Use the Right Bacon
"Regular" thin-cut bacon won't work if you're planning to lay your bacon directly on the grates. However, if that's all you've got you can use it, but know you're going to need a grill plate or mat to prevent your bacon from becoming stuck to the grates.
If you can, get thick-cut bacon so it can sit directly on the grates. Canadian-style bacon works well, as do other thick-cut types of bacon such as English bacon (sometimes called Irish bacon or bacon rashers).
How to Cook Crispy Bacon on the Grill
This is super simple. All you need to do is:
Set your grill to medium heat (about 325F)
Prepare a plate with some paper towel to soak up excess moisture when the bacon is done, and place it on a surface near your grill
When you reaches the right heat, lay your bacon slices across the grates
Allow them to cook for 5-25 minutes with the lid closed*
Move the cooked bacon to the plate to drain
Serve!
Note that if your grill has a tendency to cook unevenly, flip your bacon at the 2-3 minute mark.
*There's such a big disparity in time because it not only depends on your bacon's thickness, but also how crispy you like it. If you like it cooked through but not crispy (as with English bacon), then about 5-10 minutes will be enough. However, if you love crunchy bacon, you may be able to keep it on the grill for up to 25 minutes.
What Type of Pellets Should I Use for Grilling Bacon?
If you're using a pellet grill or a smoker tube to infuse your bacon with a little bit of smoky goodness, then simply go with your favorite pellet. We love Fruitwood, Apple, and Competition Blend, but you really can't go wrong.
What Can I Serve with Grilled Bacon?
Not sure what to do with all that crispy bacon? Here are a few of our favorite ideas:
Serve your bacon with a Full English Breakfast (can be enjoyed at any time of day, despite the name!)
Serve with pancakes
Cut up and serve in a salad
Make BLTs!
Cut up crispy bacon as a high-protein snack
Wrap turkey breast (great for the holidays)
Make Pigs-in-Blankets (the English name for bacon-wrapped sausage)
Do I Need a Pellet Grill to Grill Bacon?
No, you don't need a pellet grill, but it will give you the best results. Pellet grills are experts at maintaining the right temperature and infuse your food with a little smokey goodness. You can achieve this with a smoke tube, but the results won't be as good.
If you've yet to get your hands on a pellet grill, what are you waiting for? We produce industry-leading pellet grills and cut out the mark up to offer you direct-from-factory pricing. Better still, we often run incredible offers to help customers get pellet grills in their hands for less.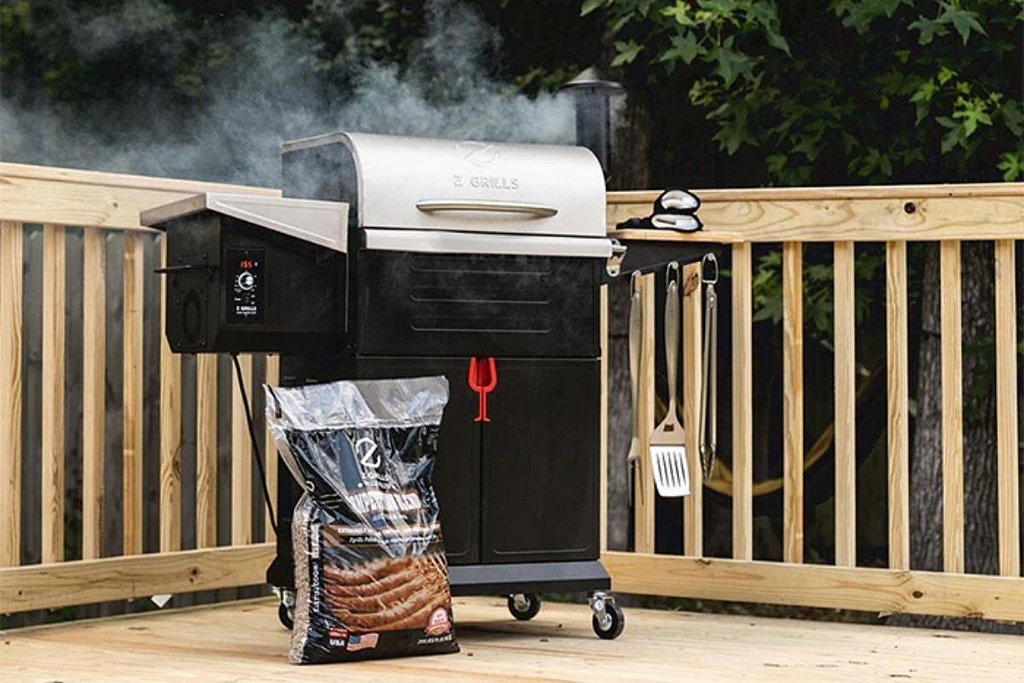 More delicious bacon recipes