Spaghetti and meatballs – an all-time classic. But it doesn't have to be ground beef, pork, or lamb – how about turkey? Ground turkey makes superb meatballs and is super healthy too. And the variations are endless; almost everything goes with ground turkey.
And nothing beats a pellet grill for making the tastiest turkey meatballs out there. BBQ turkey meatballs? Yes, please! So whether you want Italian-style turkey meatballs or Asian sweet and sour turkey meatballs, a pellet grill is the way to go.
While spaghetti is the go-to accompaniment for meatballs, they also go with rice, veggies, or what you will.
Add a header to begin generating the table of contents
How to Prepare Turkey Meatballs
Making turkey meatballs is so easy. Just mix the ground turkey with your other ingredients and roll into balls of the size you want. You can use a cookie scoop or ice cream scoop for consistency if you like.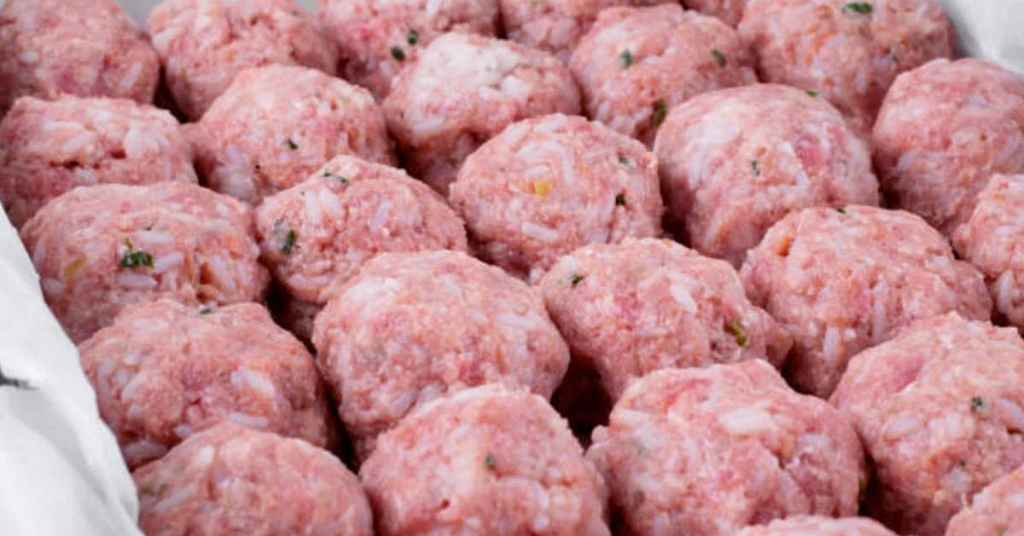 Equipment and Ingredients for Baked Turkey Meatballs
Apart from a cookie or ice cream scoop if you want to use one, all you need is a bowl to mix the ingredients in plus a dish to place the meatballs on before cooking.
As far as ingredients are concerned you have loads of options. There is usually some sort of cereal involved to improve the texture. This is usually breadcrumbs, either freshly made or bought, though you could try oatmeal instead. Some recipes add an egg as a binder though ground turkey is pretty sticky anyway.
You are spoiled for choice as far as seasonings are concerned: sage, thyme, fennel seeds, rosemary, garlic, parmesan, mozzarella, you name it.
Most meatball recipes call for a sauce to go with the meatballs. This could be a garlic butter herb sauce or some variation on a tomato sauce. Either way, the ingredients for the sauce will be easily obtainable from your usual grocery store.
What Pellets Should I Use for Turkey Meatballs?
Always use the best quality wood pellets you can buy. Z Grills pellets are 100% natural, kiln-dried, and sourced from mills in the U.S. They have absolutely no fillers or binders and are guaranteed to burn evenly.
For turkey meatballs, we would suggest oak wood pellets for their subtle smokiness, hickory wood pellets for that sweet hickory taste, or cherry wood pellets for a hint of fruitiness.
How to Bake Turkey Meatballs on a Pellet Grill
Baking turkey meatballs on a pellet grill couldn't be easier:
Preheat your pellet grill to 250 °F.
Mix together the ground turkey with the flavorings and seasonings and form into balls about an inch to an inch and a half across.
Place the meatballs directly on the grill and cook for around 30 minutes.
You might want to brush the meatballs with barbecue sauce halfway through.
Turn up the grill to 350 °F and let the meatballs cook for another six or seven minutes until done.
Rest, covered in foil, for five minutes, and serve.
How to Make Meatballs More Flavorful
Where do you start with this one? Turkey meatballs can be flavored to reflect every cuisine in the world. Italian is obvious, but there's no reason you couldn't use Indian spices or go further east and make them more Chinese. Or you could add a little smoked paprika and some chili and make Mexican meatballs.
Then there is the accompanying sauce. That can be as easy or difficult as you like. Take a tomato sauce. You could use a little finely chopped fried onion and garlic with tomato puree, or you could start from the basics with a sautéed base of onion, celery and diced carrot, and some canned tomatoes, plus a little chili. Another option would be sweet and sour. Korean chili paste (gochujang) (you can use ketchup in a pinch), some soy, sugar, cider vinegar, and a little water make a superb sweet and sour sauce to accompany baked turkey meatballs.
What to Serve with Turkey Meatballs
Apart from the spaghetti option how about:
Roasted cauliflower
A crisp salad
Rice
What Temperature to Bake Turkey Meatballs
For perfectly cooked baked turkey meatballs you want the internal temperature to reach 165F.
How Long to Bake Turkey Meatballs
15 minutes at 250F followed by a six-minute blast at 350F should see you in the right ballpark. The actual time will depend on your grill and the size of your meatballs.
Baked turkey meatballs are flavorsome, comforting, and infinitely variable. They are also cheap and nutritious. Using a pellet grill adds extra depth and smokiness that has to be tasted to be believed.
Z Grills has everything you need to cook delicious turkey meatballs and just about any other meat or vegetable meal you can imagine, we offer industry-leading wood pellet grills and pellet grill accessories. If you're ready to upgrade your grill game, click here.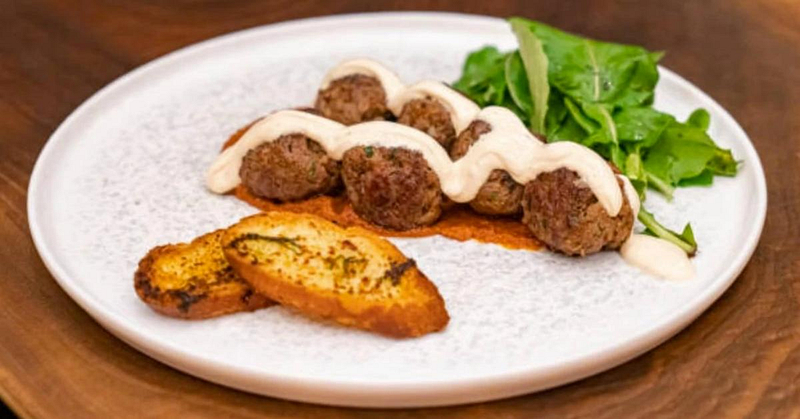 Baked Turkey Meatballs
There are lots of turkey meatball dinner ideas but this is a favorite.
Ingredients
For the meatballs
1¼

lb

ground turkey

3

cloves

garlic, minced

1

teaspoon

oregano

1

teaspoon

fennel seeds

1½

oz

freshly grated parmesan

A little kosher salt and freshly ground black pepper
For the sauce
1

tablespoon

olive oil

3

small shallots, finely chopped

1

can

tomatoes

Large pinch of chili flakes

A little kosher salt and freshly ground black pepper

Small bunch fresh basil leaves, torn or roughly chopped

Grated parmesan to serve
Instructions
Heat your pellet grill to 250 °F.

Put the ground turkey, garlic, herbs, cheese, and seasoning in a bowl and mix thoroughly

Form into small balls around 1 inch in diameter, rolling them between your palms, and place on a floured tray or plate. You can use a cookie scoop if that helps.

Place the meatballs on the grill and cook for 15 minutes.

Meanwhile, make the sauce.

Heat the olive oil in a pan and gently fry the shallots until soft.

Add the tomatoes and a pinch of chili flakes, bring to a boil and simmer for 5 minutes.

After the meatballs have cooked for 15 minutes turn up the grill to 350 °F and give them another 6 or 7 minutes. Check with a temperature probe to see that they have reached an internal temperature of 165 °F.

While they rest, covered in foil, for 5 minutes add the basil to the sauce.

Serve on cooked spaghetti or with the sides of your choice.